Shiv Sena hails Sambhaji Bhide, accused in Bhima-Koregaon violence, as modern day Bajiprabhu Deshpande
Shiv Sena hailed Sambhaji Bhide, an accused in Bhima-Koregaon caste violence case, as 'modern Bajiprabhu Deshpande' who has devoted his life for Hindutva
Mumbai: The Shiv Sena on Tuesday hailed Sambhaji Bhide, an accused in the Bhima-Koregaon caste violence case, as the "modern Bajiprabhu Deshpande" who has devoted his entire life for the cause of Hindutva.
As per a legend, Bajiprabhu Deshpande was a general and commander for Chhatrapati Shivaji who sacrificed his life in a rear guard battle enabling Shivaji's escape from Panhala fort at Pavan Khind in the 17th Century.
"Bhide Guruji is a modern day Bajiprabhu Deshpande. He has spent all his life for the cause of Hindutva and eulogising Chhatrapati Shivaji Maharaj. Bhide Guruji has reminded the youth that time will soon come upon them to take up swords," the Sena said in an editorial in party mouthpiece 'Saamana'.
Bhide, a former RSS activist who heads the Shiv Pratishthan Hindustan, is an accused in the 1 January Bhima-Koregaon caste violence.
Bhide had been booked in the violence case along with another Hindutva leader Milind Ekbote.
However, unlike Ekbote he was never arrested in the case.
The Congress, NCP, and several Dalit organisations have accused the BJP-led NDA government of dragging its feet on arresting Bhide who Prime Minister Narendra Modi had said in 2014 was one of his inspirations.
Bhide's outfit enjoys a sizable clout in Sangli, Satara, and Kolhapur districts of western Maharashtra.
"Sena has deep respect for Bhide Guruji who has tirelessly worked for the cause of Hindutva. Sambhaji Bhide cannot stand the sight of anyone making loose comments about Chhatrapati Shivaji Maharaj or Chhatrapati Sambhaji Maharaj," the edit said.
The Sena had earlier made light of the Pune Police's claims of unearthing an alleged Maoist plot to assassinate Prime Minister Narendra Modi in a "Rajiv Gandhi-like incident".
Referring to the arrest of five people for organising Elgar Parishad in Pune ahead of the Bhima-Koregaon incident, Saamana said, "these urban maoists are emboldened to try and procure fire arms that can fire a lakh of rounds and for which Rs seven to eight crore are being raised".
Clashes had taken place between members of the Dalit and Maratha communities around Bhima-Koregaon village in Pune district during the bicentenary event of the Bhima-Koregaon battle in which British forces comprising a large number of Dalit soldiers had defeated the Peshwas, who represented the Maratha empire.
One person was killed during the clashes.
Dalits view the 1818 battle as the defeat of "casteist" Peshwas, who were Brahmins.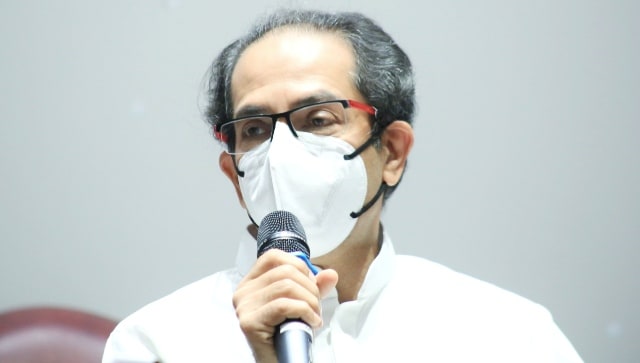 Politics
Speaking on the occasion of Shiv Sena's foundation day, Thackeray said standing on one's own does not mean just fighting elections but fighting for rights.
India
His remarks came after Uddhav Thackeray said people would 'beat with footwear' those who only talk about contesting polls alone without offering solutions to people's problems