Sheikh Hasina's dismissal of 'termites' remarks aside, India-Bangladesh ties face acid test ahead of General Elections
Bangladesh's prime minister Sheikh Hasina has played down the 'illegal' Bangladeshi issue that has plagued the Indian political scene for years
Bangladesh's prime minister Sheikh Hasina has played down the "illegal" Bangladeshi issue that has plagued the Indian political scene for years. The prime minister, who was in New York to attend the United Nations General Assembly's annual summit, was responding to a question from Voice of America's veteran journalist Sarkar Kabiruddin about whether she was worried by the incendiary remarks made by Indian ruling party politicians about "illegal" Bangladeshis.
"It may be their internal politics," she replied with laughter, "I do not think that any Bangladeshis live there illegally."
"Our economy is strong and robust. Why would people take the trouble to go there and live like an illegal?" Referring to those excluded from India's National Register of Citizens (NRC), Hasina said, "[They are] their own nationals. And, if they call them illegal now, it's up to them."
"However, I talked about it to some extent. I have had talks with the Indian prime minister. He assured me that they did not have any plans like pushing people [into Bangladesh]," she added. As concerns have grown in Bangladesh about the increasingly hostile political situation over the issue, Indian officials have sought to reassure their Bangladeshi counterparts, both publicly and privately, that they need not worry.
Indian High Commissioner to Bangladesh Harsh Vardhan Shringla said in August that the NRC was India's internal issue and that there was nothing for Bangladesh to worry about. However, BJP chief Amit Shah's recent remarks describing Bangladeshis as being "termites" eating into India's resources triggered sharp criticism from many quarters in Bangladesh.
"His tone was one of fury, an attitude Indian politicians usually reserve for Pakistanis. But describing Bangladeshis as having entered India in unauthorised manner and insulting them as termites hits a new low even for the BJP," wrote Syed Badrul Ahsan in a widely-shared column for Dhaka Tribune. He even evoked an analogous incident in Rwanda, where the minority Tutsis were referred to as cockroaches by the majority Hutus, only to be killed in hundreds of thousands within a matter of days.
Other commentators fear a Rohingya-like crisis that led to an exodus of nearly a million of Rohingya Muslims from Myanmar into Bangladesh, having been subjected to what the UN termed "a textbook example of ethnic cleansing" in Rakhine, Myanmar, where they lived for generations until recently.
However, Hasina's government has exercised remarkable restraint by not criticising Shah's remarks. Apart from a mild reaction by Information Minister Hasanul Huq Inu, the Bangladesh government has refrained from issuing any official statement. In a brief interview with NDTV, Inu, who heads a faction of a small party in the ruling coalition, termed Shah's comments as "unwanted" and "not proper". He, however, explained that the government would not take up this issue bilaterally because it believes Shah does not represent the Indian government.
Meanwhile, Bangladeshi Opposition party BNP's secretary general, Mirza Fakhrul Islam Alamgir, said the "termite" remark could very well turn out to be an issue in Bangladesh's upcoming General Election due to be held in December. "Issues raised by Indian leaders should be addressed by dialogue across the table. His [Shah] comments about people of Bangladesh are not helpful for Dhaka-Delhi relations and given the political situation of Bangladesh, this unwanted comment may come up in the elections," he told The Hindu.
Bangladesh's relations with India have peaked during Hasina's 10-year-long tenure. The two countries share close relations across a wide range of issues including security, trade and commerce. A proven ally, Hasina has addressed India's core concerns by dismantling what both countries view as terrorist groups inside Bangladesh's soil. However, in recent years, Bangladesh's apparent intimacy with China and the Rohingya crisis, in which Prime Minister Narendra Modi chose Myanmar over Bangladesh, have caused some unease.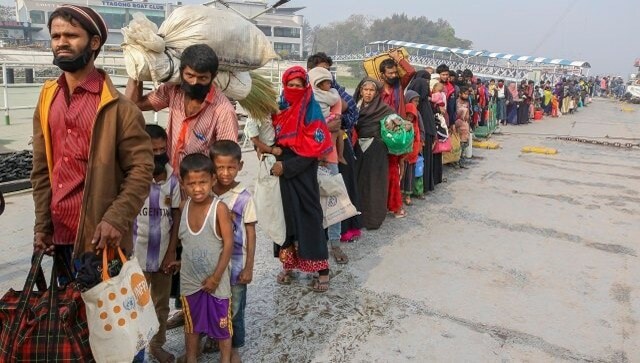 India
The ruling of the Supreme Court is reminiscent of the jurisprudential baggage that India has been carrying since partition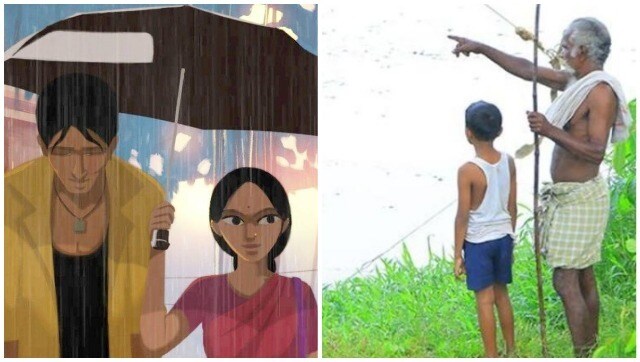 Entertainment
What these two films have in common is how they create a sense of a setting as something inseparable from the inner lives of the protagonists.
Politics
Assembly Election 2021 LIVE Updates: At stake are nine assembly constituencies in Howrah, eleven in South 24 Parganas, five in Alipurduar, nine in Coochbehar and ten in Hooghly.