SC reserves order on Aadhaar: Privacy act is urgent requirement to save India from dangers of data breach
A comprehensive privacy law in India is an urgent requirement simply because a misuse of personal data due to a possible breach may harm citizens much beyond their current predicament of being hinged to an electronic leash
The recent news about government websites leaking Aadhaar data has been unsettling for many supporters of the scheme. Details like users' names, addresses, and bank account details may have been disclosed. The fallout of this could be a possible misuse of the data leading to an eventual scam by ingenious criminals. As more and more schemes are being linked to Aadhaar, the question of it being used to hold the citizens on an electronic leash is being argued before the Supreme Court of India too. Besides the criminal angle, one of the central themes around the collection and collation of Aadhaar data is the issue of privacy.
With the personal data of citizens being held in a centralised database, the privacy concerns are indeed paramount. After over six decades of Independence, India does not yet have a privacy law. There have been various attempts of moving a bill in the Parliament but they have not yet been successful. This was not an issue till the data was not digitised. But the increasing usage of social media and electronic payments along with unique identity data, require protection.
Technology does provide a solution but this is not enough. The best technologies are known to have been broken into. Stronger encryption, etc, may help but it's not enough. With better tools and increased computing power, encryption can only ensure security for a certain period of time. The technological safeguards need to be supported by legislative actions in the form of a privacy act. This is exactly how this issue is tackled internationally.
The European Union has been leading with enactments to protect the privacy of its citizens. In January 2012, EU proposed a comprehensive reform of data protection rules. The proposed regulation will come into force on 25 May 2018. The main emphasis in the EU regulation is that personal data can be collected as per the law but same has to be also protected as per EU law. Not limiting itself to the protection of personal data within EU, the regulation also envisages safeguards when data is to be exported outside EU. Penalties which will be imposed on violators from 25 May 2018 in EU as per the EU General Data Protection Regulation (GDPR) can be up to a maximum of €20 million or 4 percent of the annual global turnover of the violators. While the EU is the leader in this respect, other countries too have similar measures.
The United Kingdom has had Data protection Act since 1998. This act specifically provides for usage and storage of personal data strictly in accordance with law. Any personal data which is legally obtained has to be kept longer than the time required for the purposes the data was obtained. Similarly, in the US, where there may not be a federal law for ensuring privacy, there are specific enactments pertaining to financial data, health data, etc. Several states within the US have also formulated their own privacy laws. Each of these enactments provides for penalties in case of violations.
In India, the IT Act 2000 with the amendment in 2008 through section 43a, imposes a penalty on a company which holds sensitive personal data of citizens. On failure to protect sensitive personal data, the company can be penalised to compensate the person so affected to a maximum of Rs 5 crore. There is, however, no mention of whether the company had a right to store the data. And having stored the data what is the time limit till it can store the data is also not clearly defined.
The Aadhaar Act 2016 does provide for the protection of data and also punishments for the same. Cases of misuse can lead to punishment up to three years and also fine up to Rs 10 lakhs. But there are issues which need to be addressed to ensure proper enforcement. Though the investigation by an Inspector of Police is mentioned, there is no mention of cognisance of cases. This would mean that there cannot be any case unless this is initiated by the Aadhaar Authority. Similarly, there is no mention of any compensation to the person whose data might have been compromised. Though, a person could possibly seek compensation under the IT Act as per provisions of section 43a provided Aadhaar-related data is declared as sensitive personal data.
It is in this background that the need for a comprehensive privacy law in India is an urgent requirement. The Privacy Act needs to define personal data which is to be treated as private. The Specific purposes for which this data can be obtained need to be listed as well. Similarly, the time frame in which this data can be stored needs to be addressed. Any violation should necessarily provide compensation besides penal punishment to the violators. But for this legal protection, a misuse of personal data due to a possible breach may harm citizens much beyond their current predicament of being hinged to an electronic leash.
also read
India
National Payments Corporation of India data shows that there is a higher success percentage to the extent of 99.55 per cent or above where Aadhaar is enabled for Direct Benefit Transfer (DBT).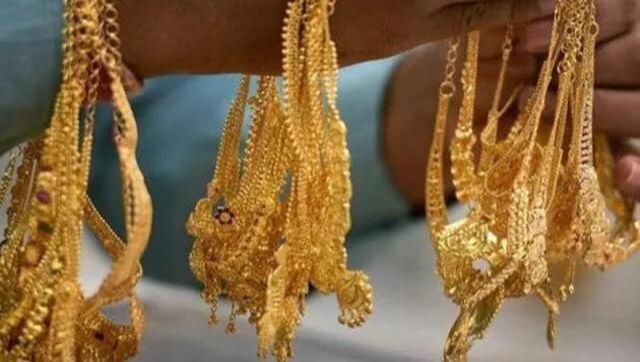 Business
The decision by the Reserve Bank of India (RBI) to withdraw the circulation of Rs 2,000 notes has reportedly resulted in a surge of individuals rushing to purchase gold using cash, particularly Rs 2,000 notes
India
The building has been completed in about two-and-a-half years at an estimated cost of nearly Rs 1,200 crore. Nearly 20 Opposition parties boycotted the event, accusing the prime minister of "sidelining" president Droupadi Murmu