SC refers fresh plea against 'nikah halala': Legislature must step in, start large-scale overhaul of personal laws
The Legislature must step in and start a large-scale overhaul of personal laws of all religions, to deal with unconstitutional practices like Nikah Halala.
In a welcome move, the Supreme Court on Monday referred the challenge to the practice of 'nikah halala' to a constitution bench. This can possibly result in the declaration of this abhorrent practice as unconstitutional.
Nikah halala is a medieval practice, wherein if a man has divorced his wife, the duo is forbidden to remarry until the woman marries some other man and consummates the marriage with the other man. This other man should again divorce the woman and it is only after this, that the couple can remarry under the Muslim Personal law, which is currently in practice in India.
Interestingly, there is no right of divorce available to the woman, hence it is incumbent only upon the new husband to divorce the woman. In the event of the new husband not choosing to divorce the woman, there is no remedy available for the original couple to remarry and the woman is stuck with a man with whom she had no intention to perform a marriage in the first place.
The current position of Indian Law doesn't criminalise marital rape, meaning the woman can be subjected to periodical rape and she will be left with absolutely no legal remedy. This is a separate legal issue, which is also currently sub-judice, and will hopefully be rectified judicially, soon.
In any event, the woman must consummate the marriage with another man to remarry. Cleary, such consummation is solely for the purposes of obtaining a subsequent divorce, which will enable the woman to remarry her original husband. Hence, such consummation is obviously against her will. Therefore, it can be said with emphasis that nikah halala results in rape, as defined under Section 375 (First), because she performs intercourse against her will.
In such matters, therefore, where a man is regretting divorcing his wife, and now wants to remarry her, he is compelled to find someone who would marry his wife, and this someone should also be trustworthy so that he divorces his wife after consummating the marriage. This has led to the emergence of professional Maulvis, who perform nikah halala on a regular basis and, also charge a fee for the same. These Maulvis are basically being paid to have one night stands, with helpless women – their fault being that their husband chose to divorce them, and they are just seeking a remarriage.
The issue of the legality of nikah halala also raises basic objections from the realm of Criminal Law as well as Constitutional Law. Our Constitution guarantees equal protection of laws and equality before the law. Article 14 of the Constitution specifically mandates that there can't be differential treatment of anyone based on religion, race, caste, sex or place of birth. Nikah halala, as a religious practice, is abundantly violative of this constitutional mandate.
This practice militates against all concepts of human liberty, wherein two individuals are being prohibited to remarry and are only allowed to do it on nonsensical terms.
It needs to be stressed here that nikah halala in its practice is even worse than Triple Talaq (which was recently declared unconstitutional by the Supreme Court), simply because nikah halala also results in the rape of a woman.
It is only a matter of surprise that a liberal democracy like India has till now failed to guarantee this basic human liberty of marrying and remarrying to Muslim women.
These issues emerging from Muslim personal law, relating to marriage, are fundamentally related to one of the basic lacunae of Muslim Personal law, wherein a Muslim woman is completely devoid of a right to divorce in a Muslim marriage. It is only the man under the Muslim personal law, who is endowed with the right to divorce. The woman can only demand a divorce, and it is known as 'Khula', but that is also up to the husband to grant it or deny it.
Also, if the wife is granted a Khula, she will have to part with the Meher (Dower), irrespective of the fact if she is at fault or not, simply because she asked for a divorce. The mere existence of such archaic provisions in present-day Indian law doesn't make any sense and are blatantly against all values for which our Constitution stands for.
However, this issue is also part of a larger one where the personal laws of our country continue to bank upon ancient religious scriptures, instead of modern concepts of rule of law, liberty, equity and justice.
It will only be fair to assert that the Legislature should step in and start a large-scale overhaul of the personal laws in the country, which must include personal laws of all religions.
The author is a senior fellow with the Department of Humanities and Social Sciences, IIT Bombay, Mumbai. He tweets @raghavwrong
India
Mann Ki Baat started on AIR from October 2014 and is broadcast in 21 regional languages, 31 local dialects and 16 foreign languages and is the most popular radio programme in India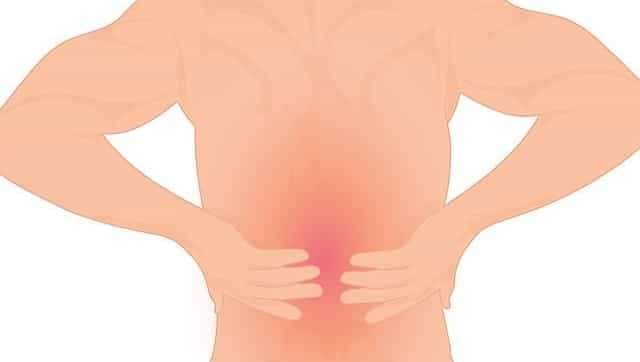 India
About 80 percent of population experience low back pain at some point in their lifetimes. It is the most common cause of job-related disability
India
People having diabetes must aim to include a good source of protein and fibre in every meal to blunt the glucose response of the meal