SC judges vs CJI: Four Supreme Court Justices attend court, takes up routine work after 12 January conference
Four senior-most Supreme Court judges, who had held an unprecedented press conference and raised issue of assignment of cases on Monday attended court and took up routine work
New Delhi: Four senior-most Supreme Court judges, who had held an unprecedented press conference and raised issue of assignment of cases on Monday attended court and took up routine work.
The four judges, Justices J Chelameswar, Ranjan Gogoi, Madan B Lokur and Kurian Joseph have taken up their
respective business on the first working day of the top court after the 12 January press conference.
In the presser, these judges had flagged some problems, including the assigning of cases in the apex court, and said
there were certain issues afflicting the country's highest court.
On Sunday, chief justice of India Dipak Misra had met a seven-member delegation of the Bar Council of India and Supreme Court Bar Association President Vikas Singh and had assured them that the crisis would be sorted out soon and congeniality would prevail.
Click here for LIVE updates.
India
A day after Attorney General KK Venugopal called the ongoing crisis in Supreme Court a "storm in a tea cup", on Tuesday said the crisis seems to be unresolved and hoped it will be "fully settled" in a couple of days.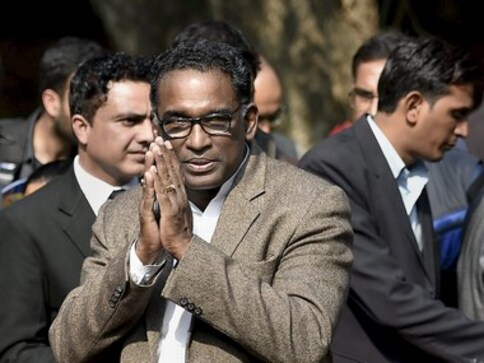 India
A Bar Council of India delegation led by its chairman Manan Kumar Mishra is meeting Supreme Court judges on Sunday to discuss the unprecedented crisis that has hit the judiciary.
India
Divisions in the Supreme Court burst out in the open on Friday when four senior most judges took an unprecedented step of addressing the media to accuse Chief Justice Dipak Misra of breaching rules