Supreme Court hits right notes in landmark Aadhaar verdict; Critics' concerns met, but govt won't be unhappy
In as much as these provisions were held to be symptomatic of a "surveillance state", the Supreme Court judgment seems to have corroborated the views of Aadhaar critics who held such linking of services with biometric data an assault on privacy of citizens.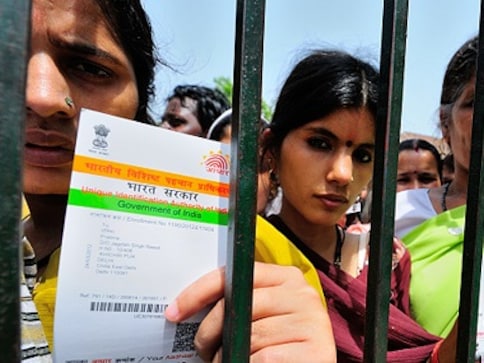 I suspect the Supreme Court has got it right on the money when the Congress and the BJP are both celebrating the Aadhaar verdict and accusing each other of suffering a setback. The Congress has called the 4:1 majority judgment of a five-judge Constitution bench a "slap on the face of BJP" and congratulated the apex court for "protecting its core" while throwing away "Modi-accumulated dirty bathwater".
SC rightly appreciated brilliant idea in origin; protected its core; promoted its development &eliminated its flotsam &jetsam. SC brilliantly threw out #bjp #modi accumulated dirty bathwater and saved the baby. Org intent of UPA ie to give identity 2 marginalised ppl now shines.

— Abhishek Singhvi (@DrAMSinghvi) September 26, 2018
Congress' glee stems from the fact that the majority judgment appears to have struck down Section 57 of the Aadhaar Act that allowed sharing of biometric data with not just the state, but also corporate bodies and private entities. This provision allowed e-commerce firms, mobile companies, service providers, payments banks, telecom companies and other such entities to collect Aadhaar numbers and biometric data from consumers.
The majority judgment, read out by Justice AK Sikri, held: "That portion of Section 57 of the Aadhaar Act which enables body corporate and individual to seek authentication is held to be unconstitutional."
In detailing the reasons behind this ruling, the court observed: "Section 57 is patently unconstitutional inasmuch as it allows an unrestricted extension of the Aadhaar platform to users who may be government agencies or private sector operators. This provision clearly shows that the impugned Act has a much wider scope than what may legitimately be considered as a money bill. Moreover, this provision enables the seeding of the Aadhaar number across service providers and other gateways and thereby enables the establishment of a surveillance state."
In as much as these provisions were held to be symptomatic of a "surveillance state", the judgment seems to have corroborated the views of Aadhaar critics who held such linking of services with biometric data an assault on privacy of citizens. The court's ruling can certainly be interpreted as clipping the wings of NDA government's Aadhaar project.
The ruling also held that Aadhaar cannot be made mandatory for school admissions and no child could be denied benefits of any government scheme for not possessing unique identification number. The court's ruling here is based on sound logical reasoning.
It held that "Article 21A of the Constitution guarantees right to education and makes it fundamental right of the children between 6 years and 14 years of age. Such a right cannot be taken away by imposing requirement of holding Aadhaar card, upon the children… In view thereof, admission of a child in his school cannot be covered under Section 7 of the Aadhaar Act as it is neither subsidy nor service." And since that cannot be done, "insofar as the school admissions of children are concerned, requirement of Aadhaar would not be compulsory as it is neither a service nor subsidy," observed Justice Sikri in his judgment.
Subsequent observations from the court flow from this reasoning and hold that "on that basis, CBSE, NEET, JEE, UGC, etc. cannot make the requirement of Aadhaar mandatory as they are outside the purview of Section 7 and are not backed by any law."
The Congress has sought to make political capital out of the ruling, with several of its leaders — including party president Rahul Gandhi — claiming that the apex court has "restored the sanctity" of Aadhaar as brought by the UPA, and thrown out the NDA-era's "malicious" embellishments.
The SC #AadhaarVerdict vindicates the Congress party standpoint: #Aadhar only for welfare subsidies. A slap on the face of #ModiSarkar for trying to forcibly make it mandatory for other private purposes like bank accounts, mobile phones, school admission etc.

— Sanjay Jha (@JhaSanjay) September 26, 2018
For Congress, Aadhaar was an instrument of empowerment.

For the BJP, Aadhaar is a tool of oppression and surveillance.

Thank you Supreme Court for supporting the Congress vision and protecting 🇮🇳. #AadhaarVerdict

— Rahul Gandhi (@RahulGandhi) September 26, 2018
While upholding the linking of Aadhaar with PAN cards and keeping it mandatory during filing of Income Tax returns, the Supreme Court has ruled that it is no longer necessary to link Aadhaar with bank accounts or mobile connections — dealing a blow to government's strong push in this area. The government had been insistent on seeding of mobile SIM cards with Aadhaar to keep a tab on new and existing connections on grounds of national security.
The court held: "Mere issuing an instruction to the licensees to adopt mandatory process of e-KYC by Aadhaar verification in no manner exalt the instructions or directives as a law. Circular dated 23.03.2017, thus, cannot be held to be a law and direction to re-verification of all existing mobile subscribers through Aadhaar based e-KYC cannot be held to be backed by law, hence cannot be upheld."
During a press conference held shortly after the verdict, Finance Minister Arun Jaitley said: "One of the purposes behind a judicial review is to figure out the dos and don'ts… the Supreme Court has upheld the core and principle areas of the legislation but has also made some observations. It has specified areas where we can't go and where we may need a legislation," keeping alive the possibility that the government may try to bring laws to back some of the provisions struck down by the Supreme Court.
Though the Supreme Court has put a spanner in government's efforts to make Aadhaar compulsory in telecom, banking, and school services, and reduced the scope of UID turning into an 'all-pervasive, intrusive tool', the apex court has crucially upheld NDA's key positions — that the scheme is constitutionally valid and is not a breach of privacy. It is here that the Congress's claims of a "win" sound hollow, because it had moved the Supreme Court in April, 2017 to challenge the NDA's decision to treat Aadhaar as a money bill. The government had passed Aadhaar Act, 2016, in the Lok Sabha where it enjoys a majority.
According to the majority judgment, since the purpose of the Aadhaar Act was to create unique identification so that citizens can avail various subsidies, benefits, services, grants, wages and other social benefits schemes which are funded from the Consolidated Fund of India, it can be passed as a money bill.
In a dissenting ruling, however, Justice DY Chandrachud said: "Bypassing Rajya Sabha to pass Aadhaar Act amounts to subterfuge and the law can be struck down. Aadhaar cannot be treated as money bill and passing a bill as money bill which is not a money bill is a fraud on the Constitution." The Congress has taken a cue from the dissenting note to declare that it will approach a 'seven-judge bench' to challenge Tuesday's verdict.
The government's contention — that Aadhaar is not an infringe upon the privacy of individuals — was also upheld by the 4:1 majority judgment, that observed: "After going through the Aadhaar structure as demonstrated by the respondents in the PowerPoint presentation from the provisions of the Aadhaar Act and the machinery which the Authority has created for data protection, we are of the view that it is very difficult to create profile of a person simply on the basis of biometric and demographic information stored in CIDR. Insofar as authentication is concerned, the respondents rightly pointed out that there are sufficient safeguard mechanisms."
On right to privacy, which has been deemed in 2017 by the Supreme Court as a fundamental right, the majority judgment observed that existence of the Aadhaar Act and delivery of welfare benefits fulfil the requirements of law and legitimacy of aim, and the scheme also achieves the third necessary condition of "proportionality" by ensuring that targeted beneficiaries and correctly identified and a balance is achieved between two competing fundamental rights: right to privacy on the one hand, and right to food, shelter and employment on the other.
The judgment further states that "Even if there is a conflict between the right to privacy and the right to food and shelter, the Aadhaar Act strikes a fair balance. The Aadhaar Act ensures human dignity and the right to life and liberty, hence there would be no reasonable expectation of privacy and autonomy."
To the contention from critics that Aadhaar may conversely lead to exclusion of benefits for those who do not possess the document, the Supreme Court observed that "insofar as the argument based on probabilistic system of Aadhaar, leading to 'exclusion' is concerned, the authority has claimed that biometric accuracy is 99.76 percent and the petitioners have also proceeded on that basis. In this scenario, if the Aadhaar project is shelved, 99.76 percent beneficiaries are going to suffer. Would it not lead to their exclusion?"
To this enlightened observation, the court also added: "We also clarify that no child shall be denied benefit of any of these schemes if, for some reasons, she is not able to produce the Aadhaar number and the benefit shall be given by verifying the identity on the basis of any other documents."
The judgment therefore has also been interpreted by the BJP as a "victory for India and the pro-poor Modi government", and the party highlighted the part where the court observes that "insofar as Section 2(b) is concerned, which defines 'resident', the apprehension expressed by the petitioners was that it should not lead to giving Aadhaar card to illegal immigrants. We direct the respondent to take suitable measures to ensure that illegal immigrants are not able to take such benefits."
Jaitley pointed out that Aadhaar has led to savings of Rs 90,000 crore per year by rooting out duplicate and ghost beneficiaries among 122 crore Aadhaar users, and this money is helping the Centre and states implement more pro-poor schemes. Calling the judgment "historic", Jaitley said that the apex court reinforced the importance of technology as a tool of governance, an instrument of delivering benefits to people and a tool for revenue collection. He said India cannot afford to be tech laggards, having missed the bus of industrial revolution.
The Congress may claim "victory" but it needs to remember that its version of Aadhaar had no legislative backing, unlike the BJP's which has now been tested on the altar of judicial review.
In balance, the judgment strikes the right notes in ensuring that an essential tool of empowerment for the poor and greater tax compliance doesn't fall prey to cynical politics, elitist conspiracy theories and Luddite concerns. Equally, it places restrictions on the government (should it wish to turn it into a mass surveillance mechanism), and stresses on need for greater data protection law. It is a landmark judgment.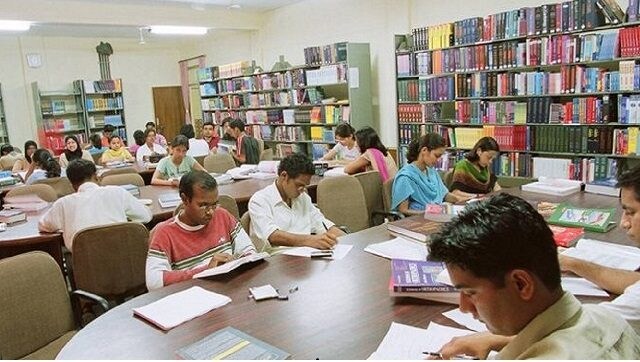 India
To aspire for a perfect assessment solution when everything else is unequal and in a state of disarray is like looking for a needle in a haystack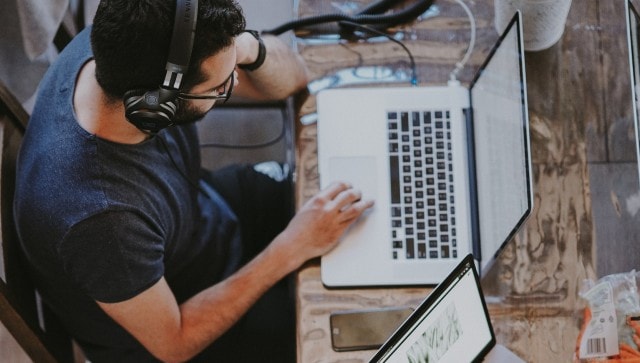 Business
E-commerce is providing opportunities to a new generation of digital entrepreneurs, who have been forced to start their own businesses following job losses.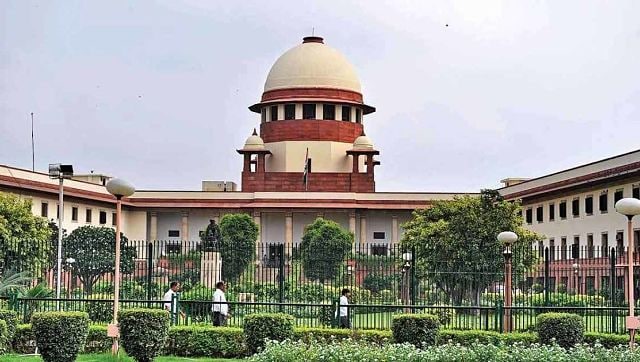 India
A plea by Leichombam Erendro's father alleged that Erendro was detained under the NSA solely to punish him for criticising BJP leaders purportedly advocating cow dung and cow urine as cures for COVID-19