Absolute liberty for Hadiya: Family, as an idea, must die as carrier of casteism, communalism, patriarchy
Similar cases are regularly reported from across India where youths are killed by family members for marrying outside religion and caste.
The Supreme Court on Thursday upheld 25-year-old Hadiya's marriage to Shafin Jahan and set aside nine-month-old Kerala High Court's judgment annulling their marriage. Akhila, as she was known before her marriage to Shafin, was told by the Supreme Court that she had absolute liberty to marry whoever she likes. K M Asokan, Hadiya's father, said he would consider moving a review petition in the Supreme Court against its judgement setting aside a Kerala High Court order annulling her marriage.
"Will consider filing a review petition," he told reporters, reacting to the ruling by the apex court bench headed by Chief Justice Dipak Misra. He maintained that his daughter's marriage with Shafin Jahan was an act of "adjustment" done by a group.
It may be time to bury the institution of family rather than bury our youths. On 21 February, it emerged that at Gollanabeedu village — 15 kilometres from Mysuru – the parents of 20-year-old Sushma forced poison down her throat and watched her writhe in pain and die. It was her punishment for loving a Dalit man. At Nautan in West Champaran district — where the love story of the Muslim man Aslam and Sudamiya from an untouchable caste forms part of folklore – teenager Noor Jehan Khatun and Mukesh Kumar were killed for falling in love outside Islam in 2017.
Similar cases are regularly reported from across India where youths are killed by family members for marrying outside religion and caste. Privately, highly educated Indian officials admit that they would not permit their US-educated daughters to marry a Dalit man. These anti-love ideas are rooted in caste and religion and are carried from one generation to the next through the institution of family. Family is supposed to protect the individual, offer economic and educational support to children and care for its members when they become sick.
But, family also has negative impact on individuals. It inculcates social prejudices and religious bigotries among its members. This social institution evolved when forager bands of homo sapiens evolved into farming communities around 12,000 years ago and settled around sources of water; and women settled in homes to cook and look after children while men went out to work. Family was not created by god. It was created by humans. It subjugates Sushma and Noorjehan. It must die or transform if it does not serve a positive role in the life of individuals.
The murders of Sushma and Noor Jehan prove that the patriarchal nature of family – cutting across caste and religion – has emerged as a threat to the liberty of the modern Indian woman. Her freedom to decide for herself, or marry a man of her choice, is dictated by men.
In 2017, when Uttar Pradesh established the so-called anti-Romeo squads, one complicit argument was to draw a line as to who a woman met with. Family, being patriarchal, views women as property. Their subjugation is enforced by khap panchayats and Islamic clerics. To curb this, many states now incentivise inter-caste marriages. There is need to foster inter-religious marriages too.
In India, this social institution expanded into a joint family with parents, children and grandparents as its members. Sometimes, even uncles and their children are part of joint family. In present times, nuclear family is the global norm, though grandparents live nearby. But the family is also losing some of its relevance. Around 7-8 million Indians work in the Middle East. Most of them are men who leave wives and children behind. Children are growing up practically as orphans and women are living essentially a widowed life, though the absentee father does drop in once a year or so.
The nature of family has changed over the course of history. In the United States, the United Kingdom and other Western societies, children move out of the family soon after 18 years of age – to work and live independently. This trend is gradually catching up in India where men migrate in search of jobs. Growing economic opportunities will also help women to move out of family and live an independent life, especially in cities which offer a bigger womb for growth and individual freedom. Such migration of women can revolutionize the liberties of the individual.
For now, the family subjugates both men and women at the feet of men who control mosques, temples and churches. Soon after we are born, family divides us Hindus, Muslims or Christians – or Brahmin, Dalit, Shia, Sunni and the like. For the rest of life, we defend that religion and its prejudices. Most Muslims are Muslims because the parents are Muslims. We also kill members of other religions in the name of Islam, Hinduism, Buddhism or Christianity. Family is a carrier of religious hatred and caste-based discrimination. If we are born in an upper caste Hindu family, we think the cow is sacred and hate Muslims for eating beef.
If we are born in a Muslim family, we hate the innocent pig. If we are born in a Syed family, we don't marry a lower caste Muslim. If we are born in a Dalit family, we cannot marry a Brahmin. Individual becomes hostage to family. Every human mind is brilliant with the capability to invent a space ship to travel to Mars and beyond. But family kills the individual's independent thought and reasoning. Having surrendered at the feet of rishi munis, the Indian mind, for hundreds of years, hasn't invented anything – electricity, car, train, aeroplane, political parties, democracy, the internet, Facebook, Google, satellites or credit card. Last month, Apple co-founder Steve Wozniak remarked that Indians lack creativity and he doesn't expect anything new from Indians.
Family must change. The nature of the biological family is undergoing transformation. With advancement in medical sciences, it is possible now for a child to have three parents. In 2015, Britain became the first country to legalise the creation of three-parent babies. In 2017, Britain granted permission to doctors in the town of Newcastle to use the three-parent fertility technique. In coming years, this will raise moral and legal issues for family. Imagine a situation in which a child belongs to a Dalit man, a Muslim man and a Brahmin woman. Humanity is geared for a revolution, for a new global moral norm.
The key argument of this essay is this: since family holds the individual as prisoner to caste and religion, it must die or transform. It is possible to question and debate its role. In India's rural hinterland, under-18 children grow up daily without seeing their fathers who have migrated to cities and abroad. They are brought up by women, who are practically single mothers. For varying reasons, the world is witnessing the rise of single mothers. An institution linked to the family is: marriage. But marriage too is transforming. And more and more children are born outside wedlock.
According to a research published by the University of Yale, of 140 million births worldwide in 2016, about 21 million were born out of wedlock. In Europe, the US and Latin America, people no longer consider it necessary to marry to have children. There are 25 countries where the share of children born outside marriage is 60 percent. In Denmark, Belgium, Sweden, Norway, France, Slovenia, Bulgaria, Estonia, Mexico, Iceland and Bulgaria, 50 percent children are born outside wedlock. In Mexico, Chile, Iceland and Cost Rica, this share is up to 70 percent.
In the US, children born outside marriage were less than ten percent in 1964, which grew to 40 percent in 2014. In Britain, this figure went from ten percent in 1964 to nearly 50 percent now. In Germany, every third child is born outside marriage. A similar trend can be seen in India cities, where educated youths, well-established in careers, are choosing not to marry, but have children. They don't abandon their kids. But by de-linking their marriage from family, and therefore from caste and religion, such youths are transforming the institution of family for better.
In coming decades, as social attitudes of teenagers are transformed by the ideas of liberty and equality enshrined in the Indian constitution, there is bound to be conflict between the individual and the family. In countering the caste, religion and patriarchy embedded in family, youths must grasp the negative role of family in life. Every live-in relationship is a political statement against legal archaisms of our day. Every inter-religious marriage is a statement against religious hate and communal politics. Every inter-caste wedding is a statement of goodness against casteism and patriarchy. Family must be killed before the next Sushma and Noorjehan are killed.
World
A signed coalition agreement was formally presented to the Knesset secretariat Friday, the last step before a vote and the swearing-in of the new government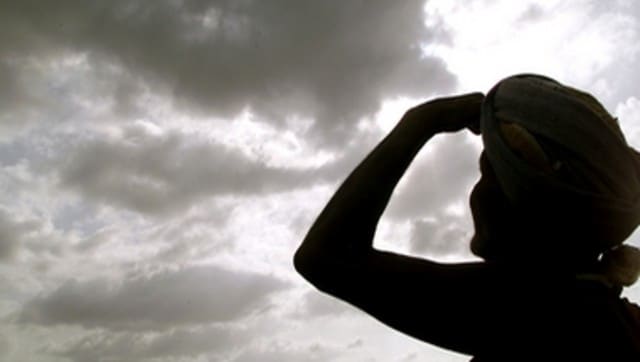 India
Here's what you need to know about what arguably remains the most important season for India
India
Residents of Ghoramara and Mousuni are being being moved to safety by the West Bengal government as tidal waters and rainfall pose grave risk to their lives