Santragachi footbridge stampede: Indian Railways forms probe committee in incident, will bear treatment cost of injured
A committee comprising of heads of the departments of the railways has been formed to investigate the stampede at Santragachi railway station in West Bengal, which killed two people and injured 15 on Tuesday. The railways have also announced that they will bear the entire cost of treatment of the injured passengers.
A committee comprising the heads of railway departments has been formed to investigate the stampede at the Santragachi railway station in West Bengal on Tuesday, which killed two people and injured 15. The Railways also announced on Wednesday that it will bear the entire cost of treatment of the injured passengers.
The two deceased have been identified as Kamlakant Singh (32) and Taser Sardar (61). While 12 injured were admitted to hospital, three were administered first aid at the station itself, South Eastern Railway spokesperson Sanjay Ghosh said.
Meanwhile, West Bengal chief minister Mamata Banerjee on Tuesday announced compensation of Rs 5 lakh for the kin of the deceased and Rs 1 lakh to the injured. Also, Rs 50,000 will be given to those who sustained minor injuries in the stampede.
Blaming the incident on negligence and callousness on the part of Railways, Mamata said there should be more internal coordination to prevent such a situation. "I feel there is a gap in coordination and the Railways should look into it. They should have given some time gap between the arrival of two trains when the passengers have to change platforms," the chief minister said. "Such situations occur due to negligence and callousness. The Railways should act in a more responsible way," Mamata, herself a former railway minister, said.
According to Ghosh, the incident occurred when an express train and two EMU locals arrived at the station at the same time at around 6 pm and passengers rushed to the platforms to board the trains. The SER spokesman said that the presence of passengers of eight trains at Santragachi station, about 10 kilometres from the Howrah station, at one time resulted in a heavy rush at the foot overbridge.
He said that railway doctors and senior officers were rushed to Howrah General Hospital for assisting the state administration. A large number of passengers either deboarded or were waiting to board trains at the same time, leading to a rush on the foot overbridge. However, the chief minister said the Railways did not seek any help from the state government during the festive season for crowd management. Safety and security of passengers cannot be compromised, she added.
Reacting to the incident, Mamata had tweeted, "Another unfortunate incident on railways today. Sadly, too many such tragedies are happening like this even during the festive season, including Amritsar. Railways are the lifeline of our nation. Safety of rail passengers must be taken care of at all times.". Mamata also announced that the state government will hold an administrative inquiry into the mishap.
With inputs from PTI
India
This comes in the wake of the West Bengal chief minister taking a swipe at the Congress during her meet with NCP chief Sharad Pawar, where she declared "there is no UPA now"
India
Notably, the TMC leadership on Saturday said it would continue to cobble up an alternative front as the Congress 'failed to lead the fight' against the BJP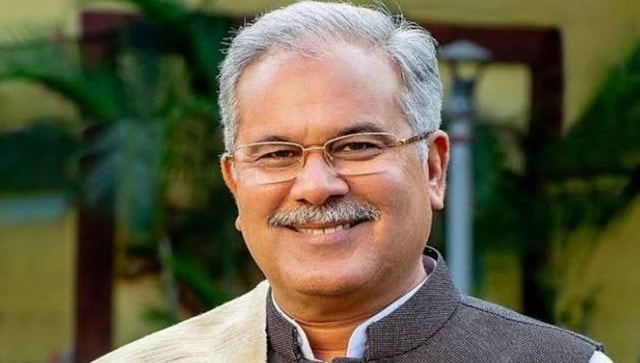 India
Chhattisgarh Chief minister's remarks come days after West Bengal Chief Minister Banerjee took swipes at the Congress leadership and said there is "no UPA", after meeting NCP supremo Sharad Pawar in Mumbai