Row over Ayushman Bharat: West Bengal, Chhattisgarh's move to ditch Centre's universal healthcare makes little sense
The Narendra Modi government's flagship universal healthcare scheme Ayushman Bharat was launched on 23 September last year to address that lacuna.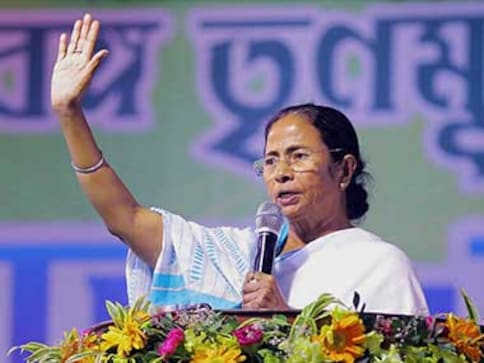 India ranks 145th among 195 nations in global healthcare access and quality index.

Since its launch, the scheme has benefited more than 5 lakh patients or 10,000 people daily.

Politics of spite sabotages the very people that it seeks to represent.
Politics of malice has made universal healthcare its latest victim in India — a country that ranks 145th among 195 nations in global healthcare access and quality index (2016 data by The Lancet) and is placed lower than neighbouring Bangladesh (132), sub-Saharan Sudan (136), equatorial Guinea (129), Botswana (122), Namibia (137) and even war-torn Yemen (140). One is not even considering India's BRICS peers such as Brazil, Russia, China and South Africa. Let that sink in.
The Narendra Modi government's flagship universal healthcare scheme was launched on 23 September last year to address that lacuna. Touted the world's largest government-funded healthcare programme, Ayushman Bharat (or PMJAY) offers up to Rs 5 lakh annual insurance package in hospitalisation coverage and brings 10.74 poor families (or more than 50 crore people) under a cashless insurance cover.
Data released by Minister of State for Health and Family Welfare Anupriya Patel in Rajya Sabha in December 2018 reveals that PMJAY has done well. Since its launch, the scheme has benefited more than 5 lakh patients or 10,000 people daily and that number may soon go up to 30,000, reports Financial Express.
In a Facebook post on 1 January to mark the 100 days of Ayushman Bharat, Finance Minister Arun Jaitley wrote that among 62.58 percent of the Indian population who are forced to fund the expenses for their healthcare, 40 percent are now under its cover. He stated that 5.1 lakh claims have so far been settled in the first 100 days — amounting to 5,000 claims per day. The minister claimed that better awareness will eventually lead to 1 crore-plus families benefiting from it in the next few years.
It is important to stress on these numbers because the scheme addresses two key areas for India at this stage of its development — financial protection to the poor on healthcare and strengthening of the primary healthcare network. The importance of this cannot be overstated.
According to a study by the World Health Organisation (WHO), which has made southeast Asia its "regional priority", healthcare costs play a big part in a "third of all new cases of poverty among southeast Asians each year". Borgen Magazine cites data from 2017 and 2018 to report that "of the 100 million people worldwide who live in extreme poverty due to healthcare costs, at least 65 million are in southeast Asia".
Not surprisingly, WHO has applauded the Modi government's universal healthcare scheme because it fits smugly with the organisation's flagship Universal Health Coverage in the southeast Asia region, that has also been termed a "global priority". Its director general has lavished praise on the prime minister and the Union health minister.
In a statement, the WHO called India's efforts as "well timed" with its initiative "to strengthen efforts to make universal health coverage a reality," and found merit in the Centre's National Health Policy 2017 that "had prioritized primary healthcare as a principal component of health system strengthening."
In this context, let us now see how some states in India are treating this scheme that is crucial in laying the foundation for a better healthcare system. According to media reports, five non-BJP states have announced their disinterest in PMJAY: Naveen Patnaik's Odisha, K Chandrashekar Rao's Telangana, Arvind Kejriwal-led AAP government in Delhi, Congress-ruled Chhattisgarh and Mamata Banerjee's West Bengal. Among these states, the cases of Chhattisgarh and West Bengal are most interesting.
While providing details on allocation of PMJAY funds to states, minister Patel told Rajya Sabha in December that West Bengal, Bihar and Chhattisgarh are the largest beneficiaries of the healthcare scheme. According to the minister, the Centre has spent Rs 798.34 crore on the scheme till November end, among which TMC-ruled Bengal was allotted a total of Rs 193.34 crore (including Rs 16.78 crore administrative expenses), Bihar received Rs 188.27 crore, and Chhattisgarh Rs 114.43 crore. These details were reported in the Financial Express article mentioned above.
So why did Chhattisgarh, a top beneficiary of the scheme, opt out? State health minister TS Singh Deo was quoted as saying by The Economic Times that "many private hospitals are not covered under the scheme so the patients are left out. What Chhattisgarh needs is universal healthcare system". The minister claimed that "we are not withdrawing because it is a BJP scheme. Ayushman Bharat is similar to the UPA's Rashtriya Swasthya Bima Yojana," and added that they are simply implementing what Congress had promised in its 2014 poll manifesto.
Christopher Elias, president of the Global Development Division, Bill and Melinda Gates Foundation, told Hindustan Times in an interview that the promise of Ayushman Bharat lies in the fact that it addresses "both financial protection as well as strengthening the primary healthcare system by building on the largest per capita of number of frontline health workers with the ASHAS (accredited social health activists), Anganwadi workers and ANMs (auxiliary nurse midwives)."
It remains to be seen if Chhattisgarh, which has spurned PMJAY — that became quite popular in the state in a short amount of time — is able to match the scope, scale, sweep and structure of the universal healthcare scheme in providing its residents with an effective alternative. Deo, the health minister, claims that the state has the manpower, but there are pitfalls.
The launch of PMJAY has also spawned countless fake websites and mobile apps that cheat the customers, and the Centre has reportedly pressed into service five analytics firms to identify frauds and enable the safety and security of massive amounts of data. It would have been easier for a state like Chhattisgarh to collaborate with the Centre on ensuring that none among the poor is left out of the net. The steps taken by the Union government for smooth implementation would have benefited it in turn. By letting politics interfere with healthcare, the state has made the job more difficult for itself.
West Bengal's stance has been more overtly political. Chief minister Mamata Banerjee has been clear in her statement that she doesn't want Modi government to take credit for the scheme which is to be shared in a 60:40 ratio between the Centre and the states.
"My state will not contribute 40 percent of the funds for the Ayushman scheme. Centre has to pay the full amount if it wants to run the scheme," she told ANI last week. "They are claiming to have introduced the health care scheme. It's not their money; we are paying 40 percent of it. It is the money from our states so I announce (West Bengal's) withdrawal from the Ayushman Bharat scheme," she reportedly said while addressing an event in Bengal's Nadia district.
The West Bengal chief minister is also incensed with the fact that the Centre is sending a two-page note highlighting the features of the scheme to every beneficiary. She felt that it amounted to "politicising" the scheme and claimed that West Bengal doesn't need it since it already provides "free healthcare" to people at state hospitals. "In West Bengal, people do not need to pay for treatments," the chief minister was quoted as saying.
This partisan positioning not only denies masses the benefits of universal healthcare — which WHO has designated as a priority area — it also gives rise to bogus debates and takes the focus away from healthcare. State governments that are politically opposed to the Centre would have been better off highlighting the lacunae of the scheme and bringing it to public focus. That would have forced the Centre to plug the gaps and smoothen the implementation. Politics of spite, however, is devoid of reason. It sabotages the very people that it seeks to represent.
India
The TMC government and previous Governor Jagdeep Dhankhar had crossed swords over several issues during his three-year tenure, including those related to bill approvals
Politics
Claiming that the allegation was baseless, Ali asserted that some local TMC leaders were trying to place people with dubious backgrounds into the party's block-level organisation
Politics
Ali's house was vandalised on Monday by his party's workers, who accused him of taking money for allotting posts in TMC's local organisation