Rising India Summit: Ecosystem through orchestrated narrative trying to hurt India, says Vice President Jagdeep Dhankhar
In a statement apparently aimed towards Congress leader Rahul Gandhi, the Vice President also condemned those who go to foreign countries and use platforms there to attack India
New Delhi: An ecosystem through an orchestrated narrative is trying to hurt India, said Vice President Jagdeep Dhankhar on Thursday at Network18's Rising India 2023 Summit. Attacking India's legitimacy as a nation-state, its constitutional institutions, including the Parliament, is becoming a favourite pastime for some, he added.
"This ecosystem to combat India's growth trajectory must not be allowed to go unnoticed. And that can only happen when we react," said Dhankhar.
In a statement apparently aimed towards Congress leader Rahul Gandhi, the Vice President also condemned those who go to foreign countries and use platforms there to attack India.
At a time when there is a perception shared by some of a brewing confrontation between the central government and the judiciary, Dhankhar said, "We are proud of our Supreme Court. Where on the planet will you get a Supreme Court that will act with lightning speed and grant relief when someone is accused of defamation…Where will you get a Supreme Court that will sit overtime?"
It's unfortunate and a matter of concern that a legally sanctified crusade against corruption is sought to be combatted by a partisan stance and individual concerns, he said, in a remark seemingly aimed at those questioning the actions of central investigating agencies. How can issues of corruption be seen from a political prism, he asked?
"No one in a democracy can claim to be above the law," said Dhankhar. Accountability to the law is not optional in a democracy, but is an inalienable facet of it, he added.
Issues including those arising out of legal verdicts have to be systemically addressed, he said. "There is a mechanism to address all issues under the Constitution. There is a hierarchical mechanism. If there is a verdict of the court one way or the other, it is not optional for the government or the concerned person to obey it or not to obey it. There is only one option: obey it or take recourse in lawful remedies," Dhankhar said.
He also called upon the media to look at South Asia Studies in Ivy League institutions. "This is being funded by our billionaires. Even the government in 2008 funded it. And the same is also being done by our northern neighbour. But look at their activities with respect to our nation and with respect to that nation. It's a cause for concern and worry. Should we be funding those whose only agenda is to thoughtlessly in a designed manner run down this nation?" he said.
Read all the Latest News, Trending News, Cricket News, Bollywood News,
India News and Entertainment News here. Follow us on Facebook, Twitter and Instagram.
also read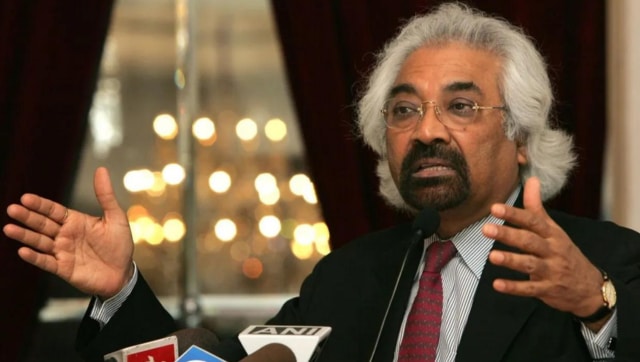 Politics
Speaking at a Rahul Gandhi event, Sam Pitroda accused the PM Narendra Modi led Indian government of focussing on religious matters while neglecting issues related to development and the economy
Politics
Although he has kept up a constant string of criticism against the ruling dispensation, Rahul Gandhi seems to agree with Prime Minister Narendra Modi and the BJP on one critical issue – India's foreign policy
India
Congress leader Rahul Gandhi on Thursday said that Muslim League is a completely secular party and there is nothing non-secular about the outfit, drawing a sharp condemnation from the BJP