Rhea Chakraborty's complaint with Mumbai Police transferred to CBI for further investigation
An FIR against has been registered against Sushant Singh Rajput's sisters and others for abetment to suicide and criminal conspiracy by prescribing him medicines banned under the NDPS Act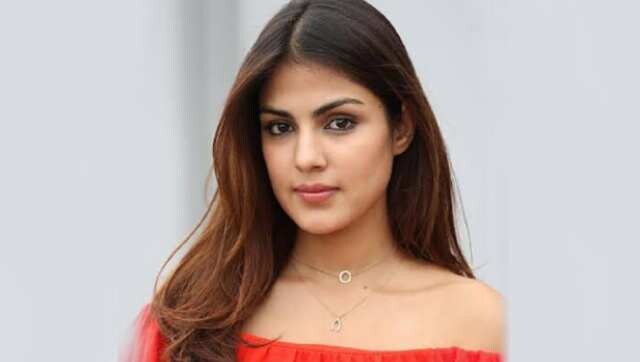 Mumbai Police have registered an FIR against actor Sushant Singh Rajput's sisters and others for abetment to suicide and criminal conspiracy by prescribing him medicines banned under the Narcotic Drugs and Psychotropic Substances (NDPS) Act, an official said on Tuesday.
The case has been registered at Bandra police station under sections 420, 464, 465, 466, 468, 474, 306, 120(B) and 34 of IPC and sections 8(c), 21, 22(A), and 29 of NDPS Act, a Mumbai police spokesperson said.
In accordance with orders of the Supreme Court, this case has been transferred to CBI for further investigation, the spokesperson said.
Rhea Chakraborty had filed a complaint with the Mumbai Police accusing Rajput's sister Priyanka Singh and a Delhi-based doctor of forgery and preparing a "fake" prescription of medicines for anxiety.
Rajput's family lawyer Vikas Singh Monday alleged that Chakraborty's complaint with Mumbai Police is a ploy to derail the ongoing CBI investigation and keep the role of state police alive in the matter.
Singh said Mumbai police does not have any right in this matter and this has been done to keep the jurisdiction of the Mumbai police alive.
"The complaint is itself an offence. This is a ploy to derail and deflect the investigation. This is an attempt to keep Mumbai police alive in the case so that they can do some mischief and ensure that the family of Sushant does not get justice in this matter," he told reporters.
In her complaint sent to the Bandra police here on Sunday, Chakraborty sought that Priyanka Singh and Dr Tarun Kumar, working with Ram Manohar Lohia Hospital in New Delhi, be booked under relevant sections of the Indian Penal Code for forgery, the Narcotics Drugs, and Psychotropic Substances (NDPS) Act and the Telemedicine Practice Guidelines
Singh said that there can be no FIR in this matter and the complaint is not maintainable as the Police does not have jurisdiction.
The senior advocate said the investigation in the case has been handed over to the CBI by the Supreme Court and the state police cannot see whether Telemedicine Practice Guidelines have been violated or not.
Meanwhile, Chakraborty was questioned by the NCB for around 8 hours on Monday, the second consecutive day of her interrogation, in the drugs case linked to the death of Rajput.
The 28-year-old arrived at the agency's office in Ballard Estate around 9:30 am and she left around 6 pm.
Dressed in a pink hooded jacket and carrying a bag, Rhea was escorted by police personnel.
The actor was questioned for about six hours by the agency for the first time in the case on Sunday.
She may be called again for the third such session on Tuesday, officials said.
The agency has said that it wants to question Rhea and confront her with her younger brother Showik Chakraborty (24), Rajput's house manager Samuel Miranda (33), and his house staffer Dipesh Sawant to ascertain their roles in this alleged drug racket after it obtained mobile phone chat records and other electronic data that suggested some banned drugs were allegedly procured by these people.
These three men were arrested by the NCB in this case over the last few days.
The officials said the actress was questioned on these lines on Sunday.
Rajput, 34, was found hanging in his apartment in suburban Bandra on 14 June following which the Mumbai Police had lodged an Accidental Death Report (ADR).
On 25 July, Rajput's father KK Singh lodged a complaint with Patna police against Rhea Chakraborty, her parents Indrajit and Sandhya Chakraborty, her brother, the late actor's former manager Shruti Modi and his house manager Samuel Miranda.
He accused them of cheating and abetting his son's suicide. He also claimed that the accused persons had siphoned off Rs 15 crore from his son's bank accounts.
Based on this allegation, the Enforcement Directorate is probing money laundering charges.
The FIR lodged by Patna police was later transferred to the Central Bureau of Investigation (CBI).
The Narcotics Control Bureau (NCB) is probing a drug angle in the case.
*
A collection of Suicide prevention helpline numbers are available here. Please reach out if you or anyone you know is in need of support. The All-India helpline number is: 022 2754 6669
Entertainment
Kantara is an important story that is portrayed stunningly with the help of folklore, and art that is native to the Kundapura area. Rishab Shetty has performed stunningly in an affecting film.
Entertainment
With the success of KGF 2, Yash has proved his potential to make noise not just in the domestic market but also in the Internationals.
Entertainment
Police said an investigation has been launched and efforts are on to identify and trace the culprits.