Refugees in Delhi Part 3: Driven from their land, Afghan migrants find hope in football, yoga and art
On the first day of a sunny autumn in New Delhi, Firstpost met up with some boys from Afghanistan
Editor's Note: Over 40,000 Rohingya refugees are living in India. The Government of India's recent announcement to deport them back to Myanmar has worried not just the Rohingya but also refugees from other parts of the world now living in Delhi. In the third part of this four-part series, Firstpost looks into the condition of Afghan refugees living in the nation's capital.
"My mother's glowing description of Afghanistan and its various ethnic groups made me envision the country as a virtual candyland: Different tribes of people dispersed through various parts of the country, making it a land of diverse beauty and kindness. It was not until I was older that I read about the ethnic divisions and bloody rivalries. I almost felt betrayed by the truth. As the years went on and one war in Afghanistan turned into another, brother and I no longer heard the words 'When we return'…." Atia Abawi writes in the introduction to her book The Secret Sky: A Novel of Forbidden Love in Afghanistan.
In 2001, American and British forces dropped one bomb after another on the golden soil on which the Taliban had been born and bred. After the 9/11 attack, it became America's strategic priority to destroy the radical fundamentalist state which backed the Al-Qaeda. The invasion began with an aerial bombing of Taliban and Al-Qaeda outfits in Kabul, Kandahar, Jalalabad, Konduz and Mazar-e-Sharif. But can a bomb that drops from a great height distinguish between the Taliban and civilians?
Today, 16 years after that story began, the 2016 factsheet of the United Nations High Commissioner for Refugees (UNHCR) states it registered 14,464 refugees from Afghanistan in India.
On the first day of a sunny autumn in New Delhi, Firstpost met up with some boys from Afghanistan. Hasib Frotan said he left Kabul with his family in 2006. He finished his education from the National Institute of Open Schooling. He now works as a 'community animator' at a centre of learning run jointly by the BOSCO Organization for Social Concern and Operation, a socio-legal information centre that is a partner of the UNHCR.
"We have nearly 600 Afghan students who learn English, Hindi, computers and vocational skills at our centre in Bhogal," said Hasib. There are four such centres in the capital. Hasib shared with Firstpost the story of how he waited for a year to get his long-term visa. It turned out to be valid for just one day. After that, he had to reapply for the visa and begin the process anew.
"I wonder why they call it a long-term visa. For securing this visa, we have to provide rent agreements which landlords don't give us easily because the moment we tell them we are Afghans, they think we're terrorists."
Ibrahim is playing football in a silky Pathani suit with patches of sweat all over it. He spoke Hindi fluently. He said that was because he lived in Karachi for a couple of years before he crossed over to the Indian side. "Most young boys while away their time at home," Ibrahim said.
While most boys on the ground were from Kabul, one young man stepped forward and introduced himself as Shadab from Badakhshan Province, which is in the farthest northeastern part of the country between Tajikistan and northern Pakistan. He added that girls are not allowed to study back home and are often threatened by the Taliban, while the men are forced to join a Sunni Islamic fundamentalist movement. It is safer for us to stay here, confessed Ibrahim.
The two women in the group, Sarah and Farida, who were sitting on benches not too far away, told Firstpost they got to India only in 2016. While the 20-year-old Sarah said she wanted to continue her study and attend college, Farida said her school-going children were finding it difficult to cope because they couldn't speak English or Hindi.
Hasib and some others in the football squad run the Yuva Youth Group which makes documentaries, organises workshops and health camps, and keeps the Afghan youth in India engaged. On the group's Facebook page, one finds notices about Yoga camps, announcements about Muay Thai classes and messages of peace and togetherness conveyed through art.
The Afghan youth are looking to find their own voice on social issues. On the group's YouTube channel, they've uploaded a short film on violence which states that sexual and gender-based violence isn't just a problem for women: 72 percent of men don't report violence against them.
The Afghan youth seem more hopeful than their Burmese, Syrian and Iraqi counterparts. Much of this can be chalked up to India's friendly relations with Afghanistan.
Earlier this year, India announced liberalisation of visa measures for Afghan nationals. One of the new provisions is a multiple-entry business visa valid for up to five years. Both India and Afghanistan have made attempts at improving bilateral trade and India has offered assistance to Afghan National Defence and Security Forces in fighting terror and narcotics trade.
India has also extended its support toward the 116 high-impact community development projects in the areas of education, health, agriculture, flood control and drinking water. The UNHCR's website reported in 2006 that Hindu and Sikh Afghans who had been living as refugees in India were being granted Indian citizenship.
An article on the website states "So far, 13 Afghan refugees, 12 of whom are of Hindu and Sikh faiths, have been naturalised as Indian citizens. This has raised hopes among the other 8,500 Afghan refugees of the Hindu and Sikh faith who have been residing in India for more than 12 years, the minimum number of years of residency required needed to apply. Some have already taken the first step, with 57 applications received in February 2006, the highest number to date for any individual month." A 2016 factsheet of the UNHCR stated there were 38 naturalised Hindu-Sikh Afghans in India.
In 2016, UNHCR India's website published the success story of Zameera, Naadirah, Zeenat and Sania who, with assistance from ACCESS, a national livelihoods promotion organisation that partners with the UNHCR, set up a catering venture called Ilham (meaning: A source of inspiration). These women overcame the trauma of having to start over and not only rediscovered their heritage, but learnt how to turn it into income, which helped put their children through school.
Somewhere in the heart of the average Afghan refugee in India, reverberates the popular Afghan proverb: Ba'd az har tariki, roshanai ast.
After every kind of darkness, there is light.
(India has signed neither the 1951 United Nations Refugee Convention nor its 1967 Protocol. It doesn't have on its statute book a specific law to govern refugees. The care and treatment of refugees falls under India's Registration of Foreigners Act of 1939, the Foreigners Act of 1946 and the Foreigners Order of 1948. The Indian Evidence Act, the Indian Penal Code and the Code of Criminal Procedure apply to refugees who are living on Indian soil.)
Read part 1: Living in India a struggle but Myanmar is a threat to our existence, say Chin migrants
Read part 2: Syrian and Iraqi migrants living lives of quiet desperation, wish they could go home again
Introduction to series: Centre's decision to deport Rohingya has other Stateless migrants worried
India
Residents of Ghoramara and Mousuni are being being moved to safety by the West Bengal government as tidal waters and rainfall pose grave risk to their lives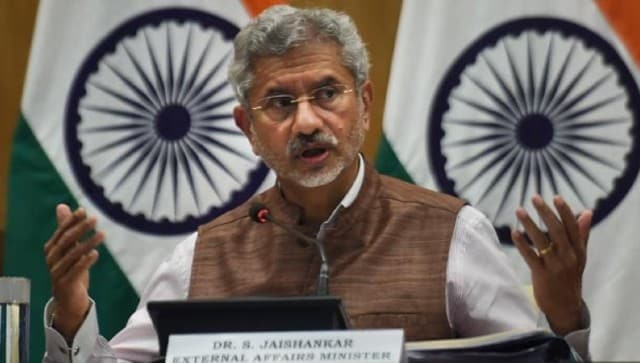 World
But through the bonhomie, India would do well to keep one eye firmly on another partner in West Asia with whom it has enjoyed cordial ties largely based on its energy requirements: Saudi Arabia
India
Frontline and healthcare workers were assigned additional duties to help manage the public health emergency. But while the number of tasks expected of ASHAs kept increasing, the protective gear dwindled