Ravindra Gaikwad row: Shiv Sena's response explains why politicians routinely get away with bad behaviour
The response of Shiv Sena, the party Gaikwad represents in Parliament, explains why legislators routinely get away with such bad behaviour.
Our VIP politicians seem to believe that getting rid of red lights on top of vehicles they travel in should serve as a declaration of their intent to end the rampant VIP culture of entitlement. A trailblazer on this issue, the Aam Aadmi Party (AAP) was the first to give up the lal batti culture after coming to power in Delhi in 2014. Three years on, Amarinder Singh, the newly elected Punjab chief minister, has followed suit. There is speculation that the new Uttar Pradesh incumbent Yogi Adityanath, too, is keen to give up the flashing red beacons. While Bihar's education minister and Congress state president, Ashok Choudhury, is urging the government to follow in Punjab's footsteps, West Bengal Chief Minister Mamata Banerjee has already abandoned this accoutrement of VIP culture.
It seems politicians enamoured by the VIP culture are scrambling to outdo each other in giving up this one symbol of privilege. But isn't it the case that in their haste to 'declass' themselves these members of the political elite have conveniently picked a soft option to impress the electorate? Even as they eagerly give up lal battis, politicians are not ready to show the same eagerness in ending their habit of swaggering around, demanding VIP treatment wherever they go, and whosoever they engage with in public life.
One of the reasons that politicians today are targets of public wrath is the arrogance with which they conduct themselves. The tradition of displaying red beacons is but just one outward manifestation of indulging in such power play; a manifestation easier to get rid of than tackling structural problems plaguing the system itself.
Take for instance the latest incident concerning Ravindra Gaikwad, a Shiv Sena MP, who assaulted a 60-year-old staffer of Air India over a seat on a Pune-to-Delhi flight last week. Even after being told that it was an all-economy flight, the MP insisted on being shifted to business class. When put in his place by the Air India staffer, Gaikwad repeatedly hit him with slippers.
The response of Shiv Sena, the party Gaikwad represents in Parliament, explains why legislators routinely get away with such bad behaviour. Rather than suspend the offending legislator, the party even while it condemned Gaikwad's use of violence, maintained that listening to the other side of the story was important in this context. Not just that. On Monday, Shiv Sena declared its intention to move a breach of privilege motion against Air India for grounding and cancelling Gaikwad's ticket. Digging in its heels, the party called for a bandh in Maharashtra's Osmanabad, the constituency Gaikwad represents in Lok Sabha. "There is no need for any disciplinary action against him (Gaikwad)," Sanjay Raut told the Hindustan Times.
This kind of response from the party leadership is nothing but an outright endorsement of the impunity driving VIP culture. It's hardly surprising that the offender has, till date, not bothered to tender an apology to the airline or its staff. In such a context, the exhaustive list of public representatives who have abused or manhandled public servants across India, is hardly surprising.
Recall in this context the incident that took place in Delhi's Maharashtra Sadan in 2014. Angry at not being served Maharashtrian food, a group of 11 MPs (which included Gaikwad), forced Arshad Zubair S, a Muslim catering supervisor who was fasting for Ramzan, to eat a chapati. According to a report in The Indian Express (4 August, 2014,) in his formal complaint about the incident, Arshad wrote, "All the guests along with media reporters and staffs of Maharashtra Sadan got into kitchen where I was getting the orders prepared. They caught me and put the chapati into my mouth. I was wearing a formal uniform set as prescribed by IRCTC and everybody in the panel also knew my name as 'Arshad' as I was wearing the name tag…"
Such an unacceptable political culture which encourages legislators to misbehave at will is nourished by a deeply flawed political system. First, parties give tickets to winnable, criminal elements within their ranks. The only consideration for ticket distribution seems to be the winnability of a candidate. Then, once elected, these party leaders flagrantly disregard the law. But their respective high commands refuse to initiate action against them. One cycle of criminality feeds the other. Gaikwad, a first-time MP and twice-elected former MLA, for instance, has a string of cases against him, including charges such as criminal intimidation, culpable homicide not amounting to murder, preventing public servants from discharging their duties by using violence.
The reality is that people's representatives, at all levels (whether or not they do away with red beacons) regard themselves as masters of the people, they are meant to serve. As long as politicians do not get rid of this basic distortion – the habitual tendency to place themselves above ordinary citizens who elect them to positions of power – there is little hope of tackling VIP culture in a way that truly matters.
Politics
In a series of tweets, his media advisor Raveen Thukral revealed Singh's plans today
India
In a joint press conference, Punjab ministers Pargat Singh and Vijay Inder Singla termed the Centre's decision to extend the jurisdiction of the Border Security Force an "attack on federalism".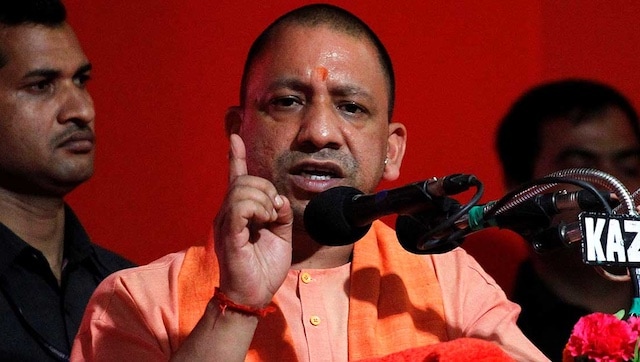 India
The Uttar Pradesh chief minister encouraged cleanliness at puja pandals and Ramlila events and said roads for taking Goddess Durga for immersion should be pothole free