Ravindra Gaikwad row: Here's why Shiv Sena MP chose a road trip to reach Delhi
Why Ravindra Gaikwad preferred a car to a train from Mumbai to reach the national capital is not stated but one could hazard a remote guess.
Politicians tend to travel a lot by car. It is their calling which requires mobility within their constituency, then to the district and state headquarters. And if an MLA or MLC, then regularity with which they attend to matters of the party and the constituency – in whichever order – ensures trips to the state capital.
But a drive to Delhi from Osmanabad in a car? However, swanky and high-end the vehicle is, it ensures substantial stress. And the heat which has suddenly intensified, ahead of the schedule and several notches above the normal, is going to add to the woes of a trip by road. And Ravindra Gaikwad, the Right Honourable MP from Osmanabad has chosen to be driven to Delhi.
Why he preferred a car to a train from Mumbai to reach the national capital is not stated but one could hazard a remote guess. Probably with public opinion strong against his conduct in an Air India aircraft which led to the cancellation of his tickets thrice by the carrier must have made facing people a tad awkward. It is possible that whizzing past the countryside and towns cocooned inside the anonymity of the car was a reason. Even inside the train, captive within its space, people may stare at him. Who knows, someone may even ask a question or two, or suggest better conduct next time when taking a flight, provided he gets to fly.
Probably, he may get to fly because truly said denying him a facility which others enjoy to reach Delhi and participate in the parliamentary proceedings, never mind if it is merely signing the register and spending a while in the Central Hall, constitutes a curb on his privileges. Even if the public may want to make an example of him, his peers would not hesitate to back him.
A privilege motion request has been received by the Speaker. Politicians as a class, regardless of their political hues, stick together when their perks and privileges are at stake, and air travel is one. They have, when their need arises, are not hesitant to delay a flight, never mind the discomfiture to the other travellers. Just google for "flight delayed mp minister" and you would find more stories in the media of this menace than one would be comfortable with.
It does not make for pleasant reading at all. It smacks of how the VIPs and VVIPs take this sense of entitlement to absurd lengths. In one case, a Union minister, Kiren Rijiju's need to travel led to the offloading of passengers already booked the same flight. The affected persons were not the aam aadmi type but a serving member of the Indian Foreign Service and his family. That should take the cake. Rijiju had to apologise following the uproar.
The point is that despite the public disapproval, the community of politicians do not want to be normal, and in the case of Ravindra Gaikwad, by confession before a television camera, he did not have any compunction in boasting about hitting an Air India officer with his (Gaikwad's) footwear. That was a boast, and surprisingly, competing airlines en masse decided to blacklist him. That was something unusual, but welcome.
This morning, The Indian Express carried a long narrative on Gaikwad's travel travails, of the cancellations of his tickets, and how all booking points were alerted to keep him off the flights. Firewalled from flights by what Anand Adsul, Sena MP and the party's leader in the Lok Sabha, says was a "syndicate of airlines", Gaikwad sought to travel by train. Even here, it did not go smoothly.
Because he is an MP, the last-minute reservation for the trip by Rajdhani Express, was provided but the gentleman, The Indian Express said, got an upper berth. He then "requested and Emergency Quota accommodation" which was given, and he secured lower berths. How nice he requested instead of repeating his conduct in the aircraft which brought such critical public censure. There's a lesson in it. For Gaikwad too. But he preferred the car, after all that.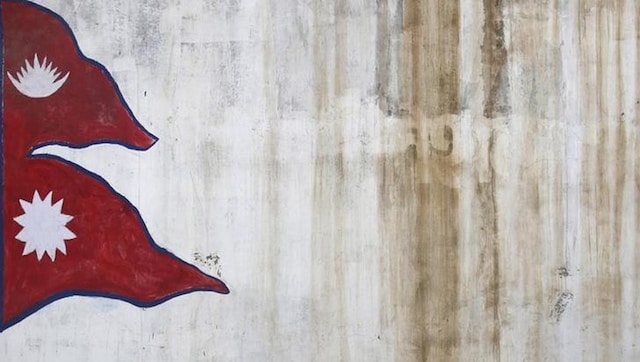 World
Budget Holiday means the Government of Nepal is unable to spend from the State treasury. This is probably the first time in Nepal that government expenditures are likely to be suspended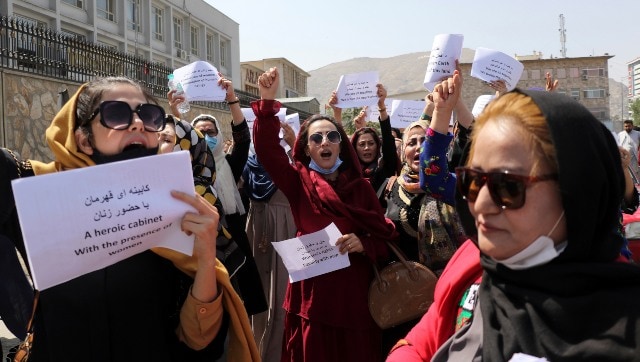 World
Recent controversial comments by Taliban leaders, like that of Hashimi, have exposed the Taliban's true nature as it ignores women, who make up half of the population of the war-torn country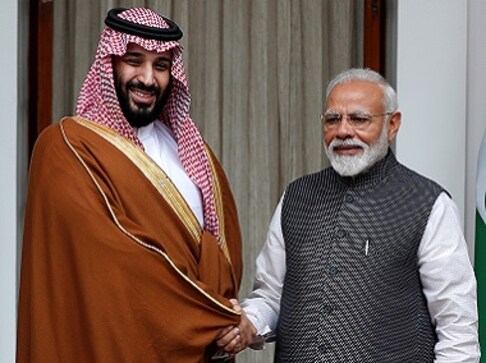 World
India's ties with Saudi Arabia, one of the world's leading oil producers and host to nearly three million Indians, have generally been on an upswing