Ramjas College row: How DU student Gurmehar Kaur 'shakes it all off' with her tweets
Gurmehar Kaur, the 20-year-old Delhi university student who has been a Twitter sensation since February 22, refused to be identified as a martyr's daughter in a tweet on Monday after many challenged her views on patriotism.
Those who prefer violence over open discussion can learn a lot from 20-year-old Delhi University student Gurmehar Kaur. In her very first video, in May 2016, Kaur conveyed her message about how war and not Pakistan killed her father without speaking a single word. Instead, she used placards.
Though the same feisty student of Lady Sriram College has become more vocal through her tweets in the last week, she has managed to maintain a clear and composed stand even though she has been subjected to rape threats and cries of 'anti-nationalist'.
Less than a week after she posted a video where she took on the ABVP members who threatened the college students, Kaur refuses  to be defined by the death of her father, Kargil war hero Captain Mandeep Singh, in the 1999 Kargil war.
Don't call me a Martyrs daughter if that bothers you. I never claimed anything otherwise. You can call me Gurmehar.

— Gurmehar Kaur (@mehartweets) February 26, 2017
Taylor Swift - Shake It Off https://t.co/guA8J3TpIT

— Gurmehar Kaur (@mehartweets) February 26, 2017
Kaur, while offending those who would judge a young woman for speaking her mind, is also deft enough to add a mocking touch, bolstering her argument through a Taylor Swift song.
The Delhi University student is clear about her support for students and the freedom of speech. In a Facebook post, she wrote: "This profile picture is my way of protesting against the tyranny of fear. If you are a student in any Indian university, in any Indian state and you wish to protest against ABVP, then take a similar selfie and make it your profile picture. Use the hashtag #StudentsAgainstABVP and copy paste this message along with it."
"This is not about politics, this is not about political parties. This is about students, our campuses being safe from violent threats," she said.
Despite being trolled by celebrities such as Virender Sehwag and Randeep Hooda, Kaur has given it back to her critics. But as the voices against her reached a cacophony, she went on TV and spoke about the threats she'd received, clearly disturbed about being subjected to threats of violence.
While Twitter critics and commentators battled it out over Kaur's guts to 'speak her mind as an adult' and not as political pawn, Kaur voiced her hope for more constructive criticism.
Politicians have added to the row with Union minister Kiren Rijiju saying that someone's polluting her mind to a Karnataka MP Pratap Simha going as far as comparing her to gangster Dawood Ibrahim.
All those memes really offended me... I hoped to have more creative haters.

— Gurmehar Kaur (@mehartweets) February 26, 2017
When people were questioning her sense of patriotism by evoking the memory of her father who laid down his life for the country, Kaur hit back with elan and without losing her cool. Not only did the DU student take the haters in her stride but she made it a point to reply to each and every 'nationalist' message and clarify her stand on patriotic issues.
You can question my love for this country but you cannot define it for me. I serve this country and ITS YOUNG STUDENTS

— Gurmehar Kaur (@mehartweets) February 25, 2017
My father would've been more than proud of me. Just btw. 20 year old speaking up for the rights of her fellow students? VERY PROUD

— Gurmehar Kaur (@mehartweets) February 25, 2017
Do I support people shouting anti- national slogans? No. Do I support pelting stones at innocent students because of that? NO

— Gurmehar Kaur (@mehartweets) February 25, 2017
Kaur told ANI "I will not be scared or be cowed down, my father took a bullet for the country and I am also ready to take bullet for the country, I also have the courage to take a bullet for the nation. I want all students to raise their voices against the violence and say that they will not tolerate this."
According to The Times Of India, Kaur has filed a complaint with the Delhi Commission for Women (DCW) for the rape threats that she received and she has mustered all her courage to write to the police commisssioner. Amidst all the ruckus, the girl's grit remains unshaken and undeterred.
Maybe, for once, the critics should take a leaf out of her book and hum a Taylor Swift tune like her.
Cause the players gonna play, play, play, play, play
And the haters gonna hate, hate, hate, hate, hate
Baby, I'm just gonna shake, shake, shake, shake, shake
I shake it off, I shake it off
(with inputs from the Agencies)
India
The Delhi Police Crime Branch had on Tuesday registered an FIR after 32 officials of Tihar Jail were found to be complicit with the imprisoned duo - Ajay Chandra and Sanjay Chandra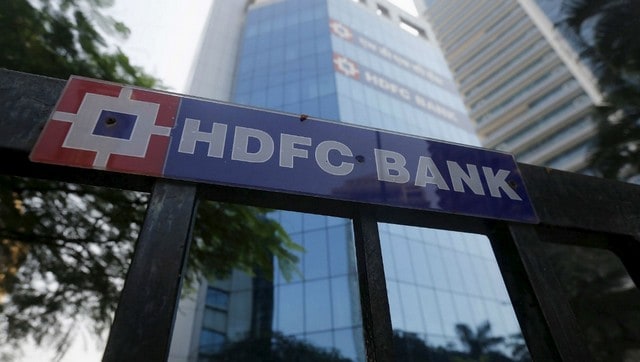 Business
Delhi Police Cyber Cell arrested 12 people, including three HDFC bank employees, for attempting to make unauthorised withdrawals from a high-value NRI account
India
The suspect was posing as a ''maulana'' (religious preacher) and was arrested on Monday night, Deputy Commissioner of Police (Special Cell) Pramod Singh Kushwaha said.