Ram Rahim Singh sentencing in rape case today: Rohtak cops warn rioters of bullets as Dera followers hope for miracle
Police seem to be prepared to prevent an encore of Friday's violence as the special CBI court announces quantum of sentence on Gurmeet Ram Rahim Singh rape case around 2.30 pm on Monday
Rohtak, Haryana: After Dera Sacha Sauda supporters ran riot on Friday killing 38 and injuring over two hundred people as their chief Gurmeet Ram Rahim Singh Insan was adjudged guilty of rape, Haryana Police seem to be prepared to prevent an encore. Singh's punishment will be pronounced on Monday and the administration is wary of another backlash from the impassioned Dera followers.
Rohtak deputy commissioner Atul Kumar told Firstpost that those who dare take the law into their hands should be prepared to face bullets. He said that those committing arson would be issued one warning, after which security forces would be ordered to shoot at the protesters.
Meanwhile, Singh won't be transferred to Panchkula for the announcement of punishment. Instead, "The Judicial Officer of special CBI Court would fly from Panchkula to Rohtak and all the court proceedings would take place inside the premises of the district Jail located at Sunariya village," said Navdeep Singh Virk, Rohtak range IGP, in a press conference on Sunday.
He said that as per the directions of Punjab and Haryana High Court, a special court has been set in a rest house inside the jail premises, where the quantam of punishment related to Singh would be announced around 2 pm on Monday.
Haryana ADGP Muhammad Akil said that the police are fully prepared to control any mob. He said all steps have been taken to plug the loopholes and ensure peace on Monday. Responding to speculations that more Dera followers have been arriving in Rohtak for Monday's protest, he said, he would confirm its veracity and act immediately if found true.
Paramilitary forces have barricaded the road leading to the Rohtak district jail and even media is not allowed beyond a certain point. Atul said Singh was lodged inside the jail just like any other convict and no special treatment was being accorded to him.
Two days after tens of thousands of Dera followers went berserk and vandalised vehicles and government buildings, Rohtak seemed calm on Sunday. Except the presence of paramilitary personnel on the roads, it was like any other regular, lazy Sunday morning. Vehicles were plying and shops were open as usual.
Laj Pushp, 53, who has a shop at the Main Bazar, said that the shopkeepers in the area are aware that prohibitory orders (under Section 144 of Criminal Procedure Code, forbidding assembly of five or more people) are in place, but law-abiding citizens like him have nothing to fear.
Pushp said that those who try to violate the law on Monday should be dealt with an iron fist.
Shopkeepers' anger towards the rioters was understandable. Vinod Kumar, 32, who has a cold storage at Rohtak's Sukhpura Chowk, said that he suffered a loss of Rs 2.5 lakh during this turmoil as shops remained closed and people remained indoors.
Similar to 2016 violence
Vinod compared the current situation in Rohtak with last year's violent protests by Jats for reservation. He said that security forces were on the ground last year too, but a mob would appear out of nowhere and tear the place down in no time. "Even recalling those scenes gives me a shudder," the apprehensive shopkeeper said.
Rohtak-based activist and member of the central committee of All India Democratic Women's Association, Jagmati Sangwan, too found the recent turmoil reminiscent of last year's violence.
"We don't want to see Rohtak burning again after the 2016 reservation stir," said anxious Sangwan, hoping that law would prevail on Monday.
She opined that the two women whose rape complaint has landed the Dera chief behind bars must be only the tip of the iceberg and that the list of Singh's victims must be longer.
Hope and despair
The Dera followers, meanwhile, are harbouring contrasting thoughts ahead of Monday's declaration of the punishment. Kamaldeep Insan, 30, who hails from Bathinda and is currently lodged inside the Sirsa Dera, said that he and his brethren believe that a miracle is in store on Monday and their 'Babaji' would be back with them. When reminded Singh has already been held guilty and Monday's development merely pertains to the quantum of his punishment, Kamaldeep said regardless of that, they believe that somehow Babaji (Singh) will be set free.
Rajkumar, 42, a photographer from Uttar Pradesh who's currently inside the Dera, said all is lost and they have no hope now. Regardless of the punishment to be doled out, he said that it was going to make little difference to them.
Jail with a history
The Rohtak jail where Singh is lodged has, in 2006, confined controversial 'godman' Sant Rampalji Maharaj of Satlok Ashram. Former jail superintendent Shish Pal said he was put behind bars after violence had broken out in the aftermath of his comments against the Arya Samaj.
Former deputy prime minister Devi Lal and senior BJP leader Lal Krishna Advani too were lodged in the Rohtak jail in 1975 during the beginning of the Emergency period. The then jail superintendent Trilok Singh Mann's son Gurjeet Mann, a Sirsa-based farmer, said his father and Advani had visited the jail together in 2003 to recall those days.
Click here for LIVE updates on Gurmeet Ram Rahim Singh's sentencing.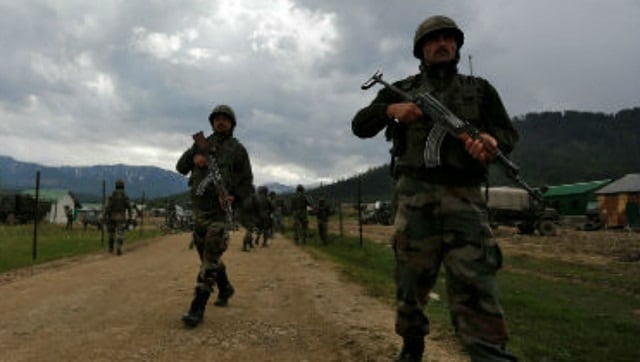 India
The police said that one of the militants, identified as Fayaz War, was involved in several attacks and killings of civilians and security personnel. He was the last perpetrator of violence in north Kashmir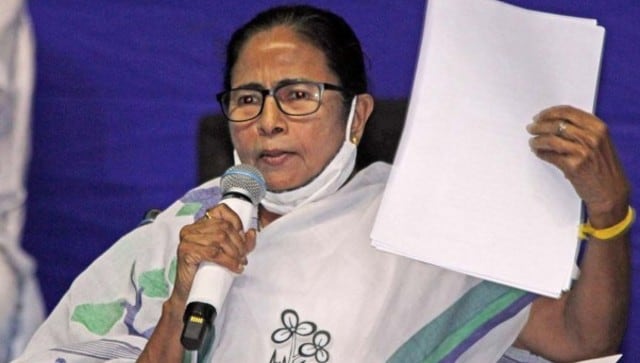 India
Banerjee also expressed surprise over the conclusion that the NHRC arrived at in its report without taking into account the views of the state government
Entertainment
Methil Devika in an interview said she has sent a divorce notice to Mukesh