Ram Rahim Singh sentenced 20-year jail term in rape cases: Triumphant twitterati welcomes punishment, asks for more
As CBI judge Jagdeep Singh pronounced 10-years of jail term to a teary-eyed Gurmeet Ram Rahim Singh in Rohtak's Sunaria Jail on Monday, a collective sense of catharsis exploded through social media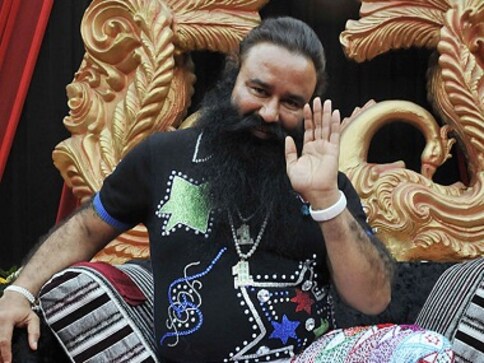 As the judge pronounced the quantum of sentence to a teary-eyed Gurmeet Ram Rahim Singh inside the Rohtak's Sonaria jail on Monday afternoon, a collective sense of catharsis exploded through social media with people expressing their views ranging from satisfaction to triumph.
Well done Justice Singh; the CBI; the lawyers and more importantly the brave women who stood up to this rascal Ram Rahim. India salutes you!

— SUHEL SETH (@suhelseth) August 28, 2017
In the course of four days, especially after experiencing the violence wrecked by followers of Ram Rahim in north India on Friday, people were particularly merciless in their reactions with some even going as far as describing the punishment "not enough" for the crime which the self-styled 'godman' has committed.
Should have been life! #RapistRamRahimSingh https://t.co/GEiOj1Rol0

— Swati Chaturvedi (@bainjal) August 28, 2017
Learn your law. I can. And, so can the CBI by asking the HC to increase the prison term. #RamRahimRapist https://t.co/ukDjXbcZQE

— Swati Chaturvedi (@bainjal) August 28, 2017
The Dera Sacha Sauda chief was on Friday pronounced guilty by the special CBI judge of raping two women from his Dera for over three to four years. An episode of incessant violence took place in parts of Haryana, Punjab and the National Capital Region following the verdict claiming lives of at least 38 people. The unexpected number of high death toll after the verdict amplified the anger among the people, which on Monday erupted on Twitter and other social media platforms following the sentencing of 20-year rigorous punishment.
Revolver by his side, porn on TV, raped a woman repeatedly by her own account. She says scores of women abused;Deserves harshest sentence. https://t.co/LSsYti2aeA

— barkha dutt (@BDUTT) August 28, 2017
पाप का घड़ा एक ना एक दिन भरता ही है ओर जब भर जाता है तब पापी को पाप की सज़ा भुगतनी ही पड़तीं है...न्यायपालिका को सलाम🙏🇮🇳 #RamRahimKaFaisala

— geeta phogat (@geeta_phogat) August 28, 2017
People were also miffed at the alleged "VIP" treatment that Ram Rahim received throughout this four days in the custody, and hoped that he would be treated like any other prisoner in jail after his sentencing.
Done. Finally, 18 yrs after rape, 10 yrs of trial.
Now ensure that he serves his sentence as a prisoner, not as VIP in hospital & on parole. https://t.co/BM8dqqjvLY

— Yogendra Yadav (@_YogendraYadav) August 28, 2017
The only way to implement this is to shift Gurmeet Singh to a jail outside Haryana & Punjab, in a non-BJP ruled state, demands @_SwarajIndia https://t.co/vUTZFbOln5

— Yogendra Yadav (@_YogendraYadav) August 28, 2017
Surprisingly, not a single political leader reacted on the sentencing, which was pointed out by the Twitterati.
Surprisingly not one political leader has welcomed the punishment meted out to Rapist Baba. Shows the kind of sloth we have.

— SUHEL SETH (@suhelseth) August 28, 2017
He should be hung !!!!!! https://t.co/kKddAVY0Y0

— kanika kapoor (@TheKanikakapoor) August 28, 2017
According to some media reports, during the course of his sentencing, Ram Rahim Singh was rapped by the jail warden for weeping and sitting on court's floor which gave Twitter users more fodder to mock him.
He lacked morals; but even lacks basic courage. He's behaving like an obese school kid whose candy has been snatched away. https://t.co/Q5thYbFbYV

— K. C. Singh (@ambkcsingh) August 28, 2017
India
Eligible candidates will be selected on the basis of the Physical Measurement Test (PMT), Physical Screening Test (PST), and a written exam that will be followed by document verification
India
The sit in, which began after the farmers were arrested for trying to gherao JJP MLA Devender Singh Babli's residence, will continue as one farmer still remains behind bars
News & Analysis
The Super Follows service will be limited to users with more than 10,000 followers, who have posted at least 25 tweets in past 30 days, and are 18 years or older.