Ram Rahim rape case verdict today: Security forces face tough situation as Dera followers refuse to leave
a large number of Dera Sacha Sauda followers continued to stay put in Panchkula today giving a tough time to authorities
Ignoring appeals from the administration and their sect head, a large number of Dera Sacha Sauda followers continued to stay put in Panchkula on Friday giving a tough time to authorities. Haryana Police assisted by central forces launched a night-long operation to flush out scores of Dera followers gathered over the past four days in Panchkula, but the followers have largely refused to budge.
Security forces are facing a tough situation as many Dera followers remained reluctant to move, with most saying they had come to the town on their own and will move only after the court delivers its verdict.
However, authorities said they had sealed the road leading to the district court complex in Panchkula and nobody was being allowed on that route. "We will not move out from Panchkula till the time we have pitaji's (Ram Rahim) 'darshan'. We will wait till the court verdict," said an aged follower who had come from Bathinda in Punjab.
The Dera head is expected to reach Panchkula in the afternoon to remain present in the court before the verdict. Past midnight a few columns of Army also reached Panchkula after the state government sent a request to the Centre.
Haryana, Punjab and Union Territory Chandigarh went into lockdown since Thursday, shutting mobile Internet services, trains, schools, colleges and buses.
Haryana Chief Minister Manohar Lal Khattar and his Punjab counterpart Capt Amarinder Singh will be taking stock of security situation in their respective states.
Apart from Haryana, Punjab too has a sizeable presence of Dera Sacha Sauda followers including Bathinda. Haryana DGP B S Sandhu  said that night-long operation will be carried out in Panchkula and the Dera followers will be moved out in buses being arranged by the government.
However, this morning too the Dera 'premis' could be seen present in good numbers occupying parks, camping near government buildings and pavements in different sectors of Panchkula, about 12 km from here. Using loud speakers, police appealed to the followers throughout the night to move out and cited prohibitory ordersunder Section 144, but they did not pay heed.
The sect head released a video late yesterday night, asking his followers to abide by law. "I had earlier appealed to maintain peace and calm and asked (followers) not to go to Panchkula. All those (followers) who are in Panchkula should return to their home. "I have to go to the court for hearing the verdict and I
will go to Panchkula. We should all abide by law and maintain peace and calm," Gurmeet Ram Rahim Singh said in his video appeal.
An estimated over one lakh Dera followers including men, women and children have gathered in Panchkula. UT Chandigah police has warned of taking stern action against Dera followers if they make an attempt to enter Chandigarh.
A large number of Dera followers are also camping in Sirsa, headquarters of the sect, where authorities clamped curfew from 10 pm yesterday. Army has been called in in Sirsa as well to deal with any law order issue which may arise after the court verdict on Friday.
The high court had slammed the Haryana government for allowing Dera followers to enter Panchkula in large numbers despite prohibitory orders being clamped, questioning why Section 144 had not been imposed strictly.
The special CBI court in Panchkula is set to pronounce the judgement in sexual exploitation case against Dera Sacha Sauda chief in the afternoon.
The sexual exploitation case was registered against the Dera chief in 2002 by the CBI on the directions of the Punjab and Haryana High Court after anonymous letters were circulated about the alleged sexual exploitation of two 'Sadhvis' (female followers) by Gurmeet Ram Rahim Singh.
However, Dera Chief has denied these charges.
Click here for LIVE updates on the verdict.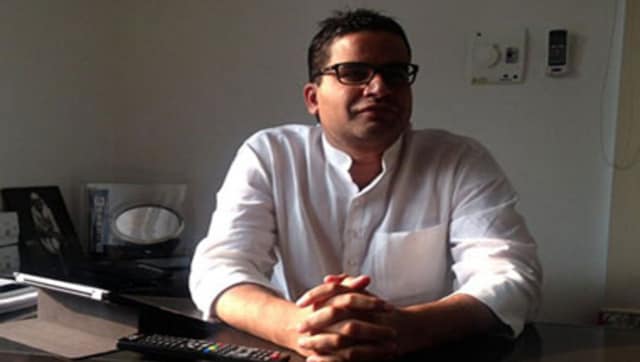 Politics
The newest twist in the tale came on Wednesday when Rahul Gandhi aide Archana Dalmia sent out a tweet giving Kishor a 'warm welcome into the Congress family' only to subsequently delete it
Politics
The meeting comes ahead of the party's Punjab unit revamp and amid reports that Sidhu may get a key role in the organisation.
World
A police official, quoting an injured passenger, said the driver of the bus seemed to have fallen a sleep and lost control over the vehicle which caused the accident