'Ram Rahim better get favourable verdict': Dera's youth brigade vows to stand by 'pitaji' till hell freezes over
The youth brigade of Dera Sacha Sauda, the spiritual organisation, is out in force to protect the revered saint Gurmeet Ram Rahim Singh's 'honour' at any cost.
Sirsa (Haryana): The youth brigade of Dera Sacha Sauda, the spiritual organisation, is out in force to protect the revered saint Gurmeet Ram Rahim Singh's "honour" at any cost.
They do not want the special CBI court to pronounce that their 'Pitaji', as he is fondly referred to, is a rapist. They expect the court to give him a clean chit in the rape against him, the verdict on which is likely to be announced at 2.30 pm on Friday.
'Jo hum say takrayega, wo chur chur ho jayega' and 'Ek duki chak deyangay, load payi to chak devangay' (Those who fight with us will be crushed into pieces/ Those who dare to come in our way will be eliminated) are just two of the slogans that are heard all over.
Sarabjeet Insan, 26-year-old LLM student from Mohali says he'll stand by Gurmeet Ram Rahim till hell freezes over. "I am here (Sirsa) for the last 10 days. I'll stay on till as long as long our 'Pitaji' doesn't get justice. I respect the court but will not tolerate disrespect to Pitaji," she said, swinging her lathi menacingly in the air.
Karamjeet Insan, 21-year-old, an "international Yoga expert" trained by Gurmeet Ram Rahim, said supporters of 'pitaji' were spreading his message of love. "From childhood to adulthood, I have seen him training girls in sports and helping them get education. All these allegations of rape are pure bunkum," she snorted.
Jasvir Kaur Insan, a 'BA-B.Ed', has come from Mohali. "My family has been with Dera Sacha Sauda from since when I was a child. Why is it that I haven't seen anything wrong done by Pitaji?" she asked.
Most of the youth expect the verdict to go in favour of Gurmeet Baba Ram Rahim Singh Insaan. But if the judge rules against 'Pitaji', a decision will be taken on the spot, they told Firstpost.
Dera Sacha Sauda has a huge fan following as the religious entity also runs several educational institutions that many poor families could afford. Dr Aditya Insan, a spokesperson of the Dera Sacha Sauda said that more than 10,000 students study in the educational institutes by the institution.
Dera runs 13 educational institutes which includes one engineering college and one international school. These schools are spread across Haryana, Punjab, Rajasthan and Madhya Pradesh. All they know is they are ready to "lay down our lives" for the Dera Saccha Sauda chief.
One young woman Ritu S, a Ph.D student, said that she will sacrifice her real parents for 'Pitaji'.
To youth like Ritu, Gurmeet Singh is not an ordinary sant. He fulfills their aspirations. The man runs seven educational institutions where children of his devotees get education "almost for free".
The DSS holds sport events and cultural fests that add colour to an otherwise drab life. Dera Sacha Sauda Foundation claims to have produced many national and international level yoga players in the last 19 years.
Trainees like Neelam and Karamdeep have won medals at the world and Asian championship last year. In fact, the Yoga Federation of India has recommended the name of Gurmeet Ram Rahim Singh Insan for the prestigious Dronacharya Award given for outstanding coaches in sports and games.
To top that, Gurmeet Ram Rahim exudes charisma - he's an actor! He has directed and produced three movies. He is internet-savvy, and a social media sensation. He has a presence on all social media, from Whatsapp to Facebook to Twitter and Instagram.
To round off the "flamboyant youthful image", Ram Rahim gets Z-plus security, and travels around "the world" like a "Superman". His sprawling 800-acre campus in Sirsa is home to thousands of people. The self-styled 'godman' provides employment to thousands of youth, and all of them including their families are beholden to him.
Hundreds of his followers have been living in the Dera Sacha Sauda campus for 30 to 40 years. As an indication of things to come, all hostel students of Chaudhary Devilal University (CDU) "deserted" their hostels two days ago.
Same goes for CMK Girls PG College in Sirsa. College authorities say the students have "gone home". The "curfew-like situation" hasn't stopped any of the youth from stepping out of the Dera headquarters, and shout slogans to intimidate the law of the land. A few teenage girl have also come in support of the Dera chief.
With the sighting of a TV crew, the girls get louder in their devotion for 'pitaji'. Three of them, sporting Gurmeet Ram Rahim lockets, standing near Gate No.3 of the DHQ go ballistic. "He has made the country proud on the international stage. If there's an adverse verdict, Haryana would witness what it has never ever seen," one of them said in Punjabi.
Swapnil Insan, another "international Yoga exponent" said she would wait till the verdict comes on Friday. "We expect it would be favourable, but if it doesn't…". Rest remained unsaid but understood.
But some of the youth downplayed talk of violence. "Like any organisation, there are hardliners and liberals. Those who are spewing venom must be hardliners. Dera respects law of the land," said Deepak Kumar from Rania in Sirsa. "Uncertainty prevails but the Dera teaches peace and love to humanity."
Dera spokesperson Dr Pawan Insan said confusion and anger prevailed among the youth supporters of Gurmeet Ram Rahim because of the "suspense".
Click here to follow the live blog on verdict today
The writers are Haryana based journalists. Both are members of 101Reporters.com, a pan-India network of grassroots reporters.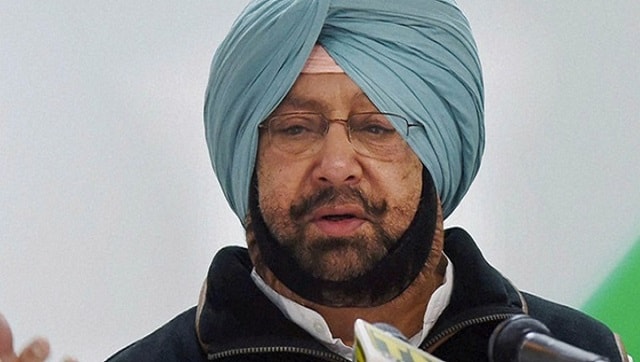 Politics
What appears to be a dispute between Chief Minister Amarinder Singh versus his former Cabinet colleague Navjot Singh Sidhu is turning out to be a conflict within the party with deeper faultlines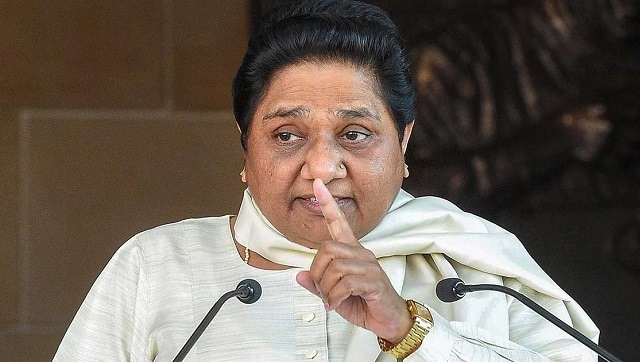 India
Union minister Prakash Javadekar on Friday accused the Punjab govt of selling Covaxin doses to private hospitals at a profit
India
Yadav said that with the Haryana police remaining 'adamant' on its stand, the farmers have decided to stage a dharna till the issue is resolved