Rajiv Rai Bhatnagar takes charge as new CRPF chief two days after Sukma attack
Central Reserve Police Force (CRPF) acting chief on Wednesday said that he is not sure if reports of jawans body being mutilated by the Maoists in Sukma attack is true.
The government, on Wednesday, appointed senior IPS officer Rajiv Rai Bhatnagar as the new chief of the Central Reserve Police Force (CRPF), two days after the force lost 25 men in a deadly Maoist attack in Sukma district of Chhattisgarh. The paramilitary force was headless for nearly two months after the retirement of K Durga Prasad on 28 February.
Bhatnagar, a 1983 batch IPS officer, will be the new DG of the CRPF, official sources said. Senior IPS officer RK Pachnanda was also appointed as the DG of Indo-Tiben Border Police force. Pachnanda is a 1983 batch IPS officer of West Bengal cadre.
Meanwhile, during a press conference on Wednesday, CRPF acting chief Sudeep Lakhtakia said that he is not sure if reports of bodies of jawans being mutilated by the Maoists in Sukma attack is true or not, reported NDTV.
He went on to say that the attack happened when they were trying to usher in development and the Maoists were trying to delete every sign of development. He added that intellectuals say that Maoists are entrenched in such violent acts because of lack of growth, reported the news channel.
A day after the attack, Opposition leaders, while condemning the attack on CRPF party, blamed both the Centre and the state government for poor coordination.
"We want to ask the state and the central government as to who would take the responsibility for those who will now have to live a life without their men at home?" Congress spokesperson Priyanka Chaturvedi told PTI.
She said that the BJP had made strong claims about wiping out terror and zero-tolerance to terrorism after coming to power at the Centre in 2014, but in 2017 in Chhattisgarh alone, there had been "the highest number of 72 deaths of our armed men, paramilitary forces".
On Wednesday, a senior Home Ministry official said, the Centre plans to procure advanced aerial surveillance equipment, including foliage penetration radar, to monitor the activities of Naxals who operate in thick forests in Chhattisgarh and other areas, in the wake of the Sukma attack. The foliage penetration radar is the need of the hour and the government was looking for its procurement as early as possible, the official said.
With inputs from agencies
India
Chhattisgarh Class 12 Result 2021 Declared LIVE Updates: State held exams in unique open book mode. Know how to check results here
India
When asked about the unusually high pass percentage in the exams conducted in open book mode, the state education minister Premsai Singh Tekam said, "At least we conducted exams. CBSE is passing everyone without exams"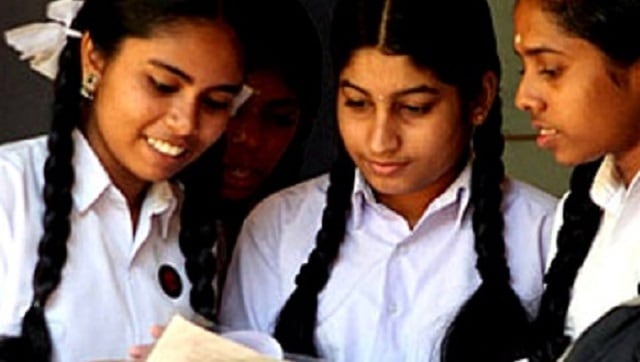 India
The Chhattisgarh Board of Secondary Education will declare the results for the academic year 2020-2021 at 12 pm, according to media reports