Rajiv Gandhi's 15 paise remark finds mention in SC Aadhaar verdict
Rajiv Gandhi's remark that only 15 paise of every rupee meant for welfare of downtrodden reaches them found mention in the Supreme Court judgement which said this 'malaise' can be taken care of by Aadhaar scheme
New Delhi: Former prime minister Rajiv Gandhi's famous remark in 1985 that only 15 paise of every rupee meant for welfare of downtrodden reaches them has found mention in the judgement of the Supreme Court which said this "malaise" can be taken care of by Aadhaar scheme.
"A former prime minister of this country has gone on record to say that out of one rupee spent by the government for welfare of the downtrodden, only 15 paise thereof actually reaches those persons for whom it is meant.
"It cannot be doubted that with UID/Aadhaar much of the malaise in this field can be taken care of," a bench of justices A K Sikri and Ashok Bhushan said.
Rajiv Gandhi, the youngest Prime Minister of India, had during a visit in 1985 to drought-affected Kalahandi district in Odisha, had said of every rupee spent by the government, only 15 paise reached the intended beneficiary.
In its 157-page judgement, the apex court said Aadhaar can take care of malaise of duplicate beneficiaries reaping the fruits of welfare schemes meant for the genuine deprived class.
The bench said a major hurdle in transfer of the benefits to the genuine needy is the lack of means to correctly identify such persons.
"Resultantly, lots of ghosts and duplicate beneficiaries are able to take undue and impermissible benefits," it said.
The judges said it is the duty of a welfare State to come out with schemes to take care of needs of the deprived class and ensure adequate opportunities are provided to them.
It noted that due to various reasons including corruption, the benefit of welfare schemes does not reach those who are supposed to receive them.
"India has achieved significant economic growth since Independence. In particular, rapid economic growth has been achieved in the last 25 years, after the country adopted the policy of liberalisation and entered the era of, what is known as globalisation. Economic growth in the last decade has been phenomenal and for many years, the Indian economy grew at highest rate in the world," the bench said.
"At the same time, it is also a fact that in spite of significant political and economic success which has proved to be sound and sustainable, the benefits thereof have not percolated down to the poor and the poorest. In fact, such benefits are reaped primarily by the rich and upper middle classes, resulting into widening the gap between the rich and the poor," the apex court said.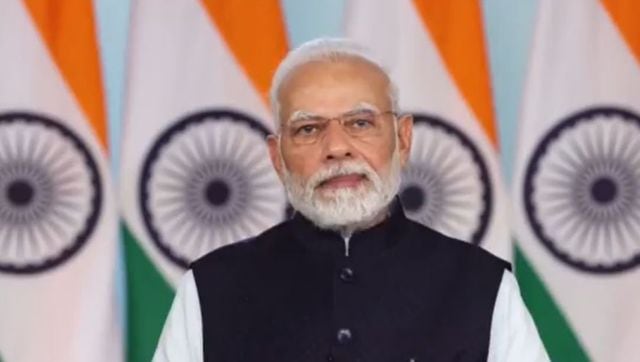 India
Prime Minister Modi will launch various new initiatives under the e-court project, as part of the programme. The e-court project is an attempt by the government to provide services to litigants, lawyers and the judiciary through ICT enablement of courts
India
A five-judge Constitution bench headed by Justice K M Joseph said it wants to know whether there was any "hanky panky" in Goel's appointment as election commissioner as he was only recently given voluntary retirement from service
Opinion
The story of Bhopal gas tragedy becomes more glaring and tragic in the absence of any environmental assessment, accountability, punishment or lessons learnt