Rajasthan: Suspected cow smuggler in Alwar dies under truck in which he was escaping, police seizes over 20 cattle
A suspected cow smuggler was killed in Rajasthan's Alwar district after he allegedly came under wheels of a truck in which he was fleeing, in a bid to evade cops chasing the vehicle
A suspected cow smuggler died in Rajasthan's Alwar district on Sunday after he allegedly came under the wheels of a truck in which he was fleeing, in a bid to evade cops chasing the vehicle, said media reports.
According to Hindustan Times, police in Dausa district received a tip-off about a vehicle smuggling cows and set up barricades in a bid to stop the vehicle.
During the chase by the Dausa and Alwar police teams, an exchange of fire took place between the alleged smugglers and the cops. The alleged smugglers were not able to go too far as two of the tyres of the vehicle were deflated. The truck broke the barricades and hit a cement block and the smugglers fled into the darkness, said the report.
"During a search of the vehicle, we found a body and the cattle. The man may have died while trying to escape," Alwar superintendent of police Rahul Prakash was quoted as saying by Hindustan Times.
However, Jaheer Abbas, Station House Officer, Baswa Police Station has a different story to offer. Abbas told The Indian Express that during the chase, the smugglers, after reaching Dera village in Raini, broke the windshield of the truck in an attempt to escape.
"One of them jumped out while the truck was still in motion and was run over. The other fled," Abbas was quoted as saying by The Indian Express.
The man who died has been identified as Aash Mohammad, 38, from Haryana's Nuh district, according to The Times of India. He apparently had an earlier case of cow smuggling against him.
The Tribune report said that a container loaded with 23 cattle, mainly cows and oxes, was seized by the police. A case under various sections of IPC, arms act, and Rajasthan Bovine Act has been lodged against the alleged cattle smuggler who fled, added the report.
Rajasthan's Alwar has been in news for incidents related to cow vigilantism.
In November last year, cow vigilantes allegedly beat up and shot at two Muslim youths in Alwar near the Rajasthan-Haryana border.
The incident took place in Fahari village near Govindh Gadh in Alwar district when the youths were transporting cows from Mewat in Haryana to Bharatpur in Rajasthan.
The Meo community of the region had alleged that Right-wing organisations in collusion with the police thrashed the youths. The community members had demanded a high-level probe into the incident.
In April 2017, an alleged incident of lynching of  Pehlu Khan, a Muslim dairy farmer, by cow vigilantes in Alwar, sent shock waves across the state.
With inputs from agencies
India
The two IAF fighter aircraft - a Sukhoi-30 and a Mirage 2000 - which had taken off from the Gwalior air base in Madhya Pradesh, were taking part in an exercise
India
Biting cold also swept Amritsar, which recorded a low of 1.4 degrees Celsius while Ludhiana registered a minimum of 1.6 degrees Celsius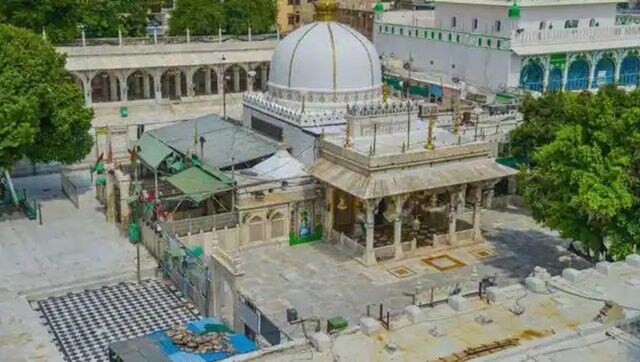 World
An official said that all the pilgrims have been informed to reach Lahore from where they will embark on a journey to India on Tuesday