Raised the alarming issue with Islamabad: India on death of 6 Indian prisoners in Pakistan in 9 months
MEA spokesperson Arindam Bagchi said five of the six Indians were fishermen and asserted that Pakistan is 'duty-bound' to ensure safety and security of all Indian prisoners
New Delhi: Six Indian prisoners, who completed their jail terms, died in Pakistan in the last nine months and India has raised the "alarming" issue with Islamabad, the Ministry of External Affairs (MEA) said on Friday.
MEA spokesperson Arindam Bagchi said five of the six Indians were fishermen and asserted that Pakistan is "duty-bound" to ensure safety and security of all Indian prisoners.
"Six Indians, five of them fishermen, died in Pakistani custody in the last nine months or so," he said.
"All the six, interestingly, had completed their sentences, but what we would say, were illegally detained by Pakistan despite completing their sentences and in spite of multiple demands by the Indian side for their release and repatriation," Bagchi added.
The spokesperson said there has been an increasing number of deaths of Indian fishermen in Pakistan in recent times.
"The increasing incidents of deaths of Indian fishermen is alarming and raises the question of their safety and security in Pakistani jails. The matter has been raised by our high commission in Islamabad as well as with the Pakistani high commission here," he said.
"We request the Pakistan government once again to release and repatriate all Indian prisoners immediately," he said.
Read all the Latest News, Trending News, Cricket News, Bollywood News,
India News and Entertainment News here. Follow us on Facebook, Twitter and Instagram.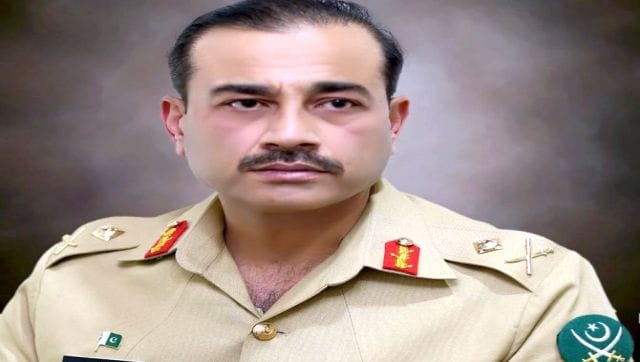 World
Lieutenant General Syed Asim Munir will replace General Qamar Javed Bajwa as Pakistan's new army chief. Previously serving as the ISI chief, Munir has special knowledge on India and it was during his time that the Pulwama attack, which claimed the lives of 40 CRPF soldiers, took place
India
The BSF personnel fired at the drone on Monday night after they noticed it entering the Indian territory near Chaharpur village, around 40 km north of Amritsar city, officials said.