Rahul Gandhi to visit Singapore and Malaysia this week; will address Indian diaspora, blue collar workers
As the Punjab National Bank scam continues to rock the Parliament, Rahul Gandhi will travel to Singapore on 8 and 9 March, while on 10 March he will visit Malaysia, according to reports.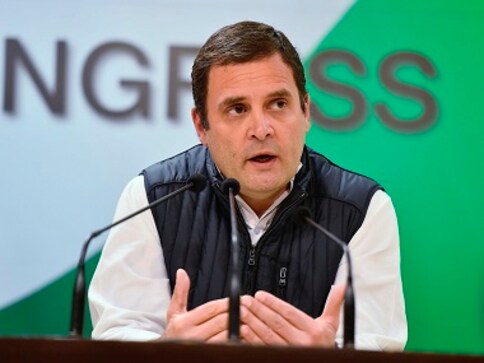 With Opposition parties continuing to pursue the Punjab National Bank fraud case aggressively in Parliament, Congress president Rahul Gandhi will visit Singapore and Malaysia this week, media reports have said. Rahul will travel to Singapore on 8 and 9 March, and will head to Malaysia on 10 March, a report on DNA said.
Both countries have a large Indian expat community.
According to ZeeNews, Rahul is expected to address the Indian diaspora during his two-day trip to Singapore, as well as hold a closed-door meeting with Indian professionals and industrialists in the country.
In Malaysia, the Congress president will address people of Indian origin. Rahul will interact with businessmen in Malaysia as well as workers in blue-collar jobs, the DNA report added.
Reports suggest that Rahul's visit will be on the lines of the visits undertaken by Prime Minister Narendra Modi who has frequently reached out to the Indian diaspora abroad.
The Congress president had travelled to the US and Bahrain last year for similar functions, where he tried to highlight the achievements of the Congress, and also reflected on the mistakes that the party would avoid making in the future.
Rahul had delivered a speech at the University of California, Berkeley on the issue of 'India at 70', where he admitted that Prime Minister Narendra Modi is a better communicator than he is. He also spoke on the issue of dynastic politics, a subject for which the Congress has often been targeted by Opposition parties, and said that dynasty is "present in all political parties".
Rahul also interacted with students at the Princeton University in New Jersey and spoke about the challenges faced by India. The focus of his speech was on creation of jobs. During his visit to Bahrain in 2018, Rahul addressed the Indian diaspora and said that the two threats facing India under the Modi government were inability to create jobs and the rise in the forces of hatred and division.
His comments drew a sharp reaction from the Bharatiya Janata Party, which had criticised his address an act of "immaturity".
Rahul's visit to Malaysia and Singapore will come at a time when he is already facing criticism for taking a vacation in Italy the day after Assembly election results failed to produce a victory for the party in three northeastern states: Meghalaya, Nagaland and Tripura.
With inputs from agencies
Politics
Several BJP leaders downplayed the impact of Mukul Roy's return to TMC, with Dilip Ghosh saying Roy himself wasn't sure whether the BJP 'gained anything'
Politics
Before his death, Prasada Sr who had contested and lost against Sonia Gandhi for the leadership of Congress was totally disillusioned with the Congress and Gandhis, in particular
Politics
Days after Moily stressed the need for a 'major surgery' on the Congress to make it electorally more competitive, Khurshid said these 'wonderful phrases' are not the answer