Rahul Gandhi to meet HAL employees in Bengaluru today; company advises unions to 'stay away from controversies'
In the meeting with HAL employees in Bengaluru, Rahul Gandhi will ascertain the company's views and concerns on the company not getting the Rafale contract.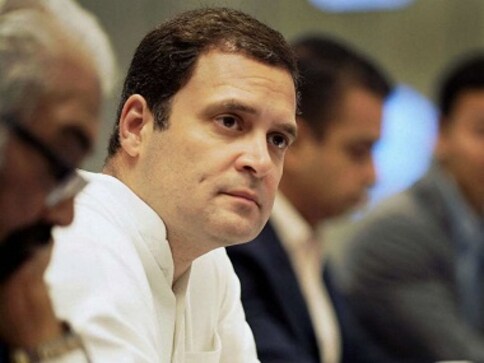 Congress president Rahul Gandhi will meet working and retired employees of Hindustan Aeronautics Ltd (HAL) in Bengaluru on Saturday in a bid to garner support against the Prime Minister Narendra Modi-led government's controversial Rafale aircraft deal with France.
"Rahul will meet and interact with about 100 working and retired employees of HAL at Minsk Square facing its corporate office in the city centre on Saturday evening to ascertain their views and concerns on the company not getting the Rafale contract," party's state unit spokesman Ravi Gowda told IANS.
The city police have allowed the party to conduct the meeting for about 90 minutes from 3.30 pm onwards in the Square circle where a replica of the Light Combat Aircraft (LCA) Tejas, built by HAL for the Indian Air Force (IAF), is showcased for the public.
"Rahul wants to know firsthand how the HAL employees feel about losing out the Rafale contract and how the company would make up for the loss of offset orders from the French aerospace major (Dassault Aviation)," Gowda said.
The meeting comes even after HAL issued a veiled threat to its employees about interacting with politicos. In a press release, HAL said all employees' unions must exercise restraint and ensure they don't become part of any controversy, The Times of India reported.
However, HAL's code of conduct is not applicable to retired employees. "As the employment rules and service conditions do not apply to the retired personnel, we have no say in their meeting with Gandhi. Regarding working employees, some of them may meet him as union members of the HAL Employees Association," an official told IANS.
Earlier, HAL had denied knowledge of any such meeting. "There is no communication on Rahul Gandhi's meeting with the HAL employees in Bengaluru," Gopal Sutar, chief of media communications at HAL, told reporters on Thursday.
Following Sutar's announcement, Rao tried to clarify that Rahul will not be meeting HAL staff exclusively. Rao told ANI that the Congress chief will be attending an event in Bengaluru, which has been organised to discuss HAL's contribution to India.
"It is not that Rahul Gandhi is coming to meet HAL employees. It is about HAL's contribution to India and on this topic there is going to be a discussion. In this program anyone can participate, ex-HAL employees, HAL employees, people interested in HAL developments or who have faith and pride in the company, can participate," he was quoted as saying by ANI.
The Deccan Chronicle reported that Rahul will also address a Congress party workers' rally in the city. "It will be a quick visit, he will fly down to Bengaluru, head straight to the HAL employees meeting and then address party workers," KPCC president Dinesh Gundu Rao said.
The Congress, which has been accusing the government of "benefiting the Reliance Defence Ltd of Anil Ambani" from the deal, has also been demanding answers to why the state-run aerospace major was not involved in the deal as finalised during the UPA's tenure at the Centre.
"HAL was given the Rafale contract to generate jobs. HAL had 70 years of experience, Anil Ambani had 10 days," Rahul had said.
The Opposition party has been unrelenting in its attack on Modi and the shady dealings of the Rafale deal. They have previously accused the prime minister of snatching jobs of the people of Karnataka by taking away the contract from HAL. Rahul had been saying that had HAL been selected in place of Reliance Defence it could have generated employment to scores of unemployed youth in the state.
The BJP has dismissed all allegations as false. Modi had announced the procurement of 36 Rafale fighters after holding talks with then French president Francois Hollande on 10 April, 2015, in Paris.
With inputs from PTI
Subscribe to Moneycontrol Pro at ₹499 for the first year. Use code PRO499. Limited period offer. *T&C apply
Politics
Joshi, BJP's election in-charge for Kerala, challenged Rahul to clarify his position on the Sabarimala issue, claiming that the Congress' national and state leadership have taken two different stands on the matter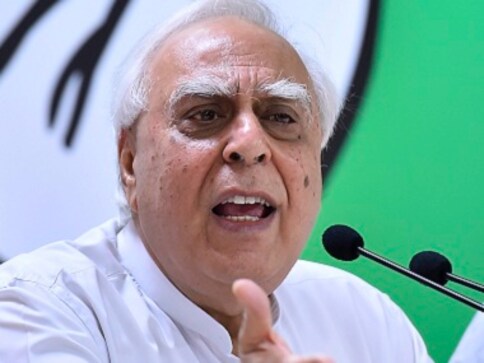 Politics
Sibal slammed the BJP for accusing the Congress of creating a divide, saying the charge was not only 'ludicrous and laughable' but also 'mischievous'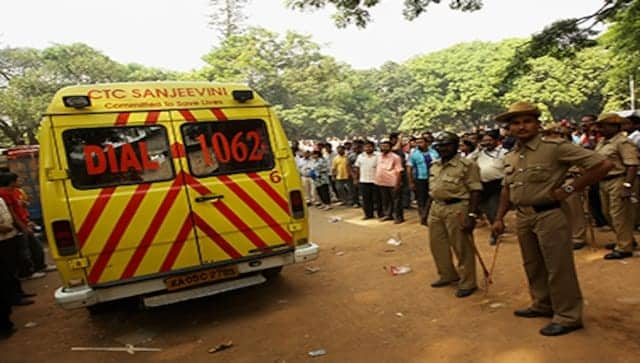 India
The district-in-charge minister Dr Sudhakar said that gelatin sticks were stored at the site illegally, and assured strict action