'Rafale deal is clean, no question of cancelling it': Arun Jaitley rejects all allegations of 'scam'
Arun Jaitley rejected all allegations of corruption in the Rafale deal and said the agreement will not be cancelled.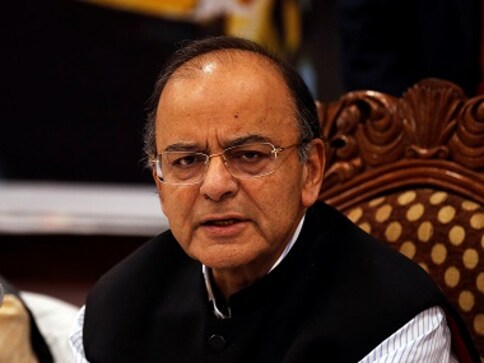 As the controversy over Rafale deal rages on, Finance Minister Arun Jaitley on Sunday rejected all allegations of a "scam" in the deal. In an interview with ANI, he said that whether the planes are bought at a higher rate or not is a matter for the Comptroller and Auditor General (CAG) to examine, while asserting that irrespective of the allegations, the Rafale deal will not be cancelled.
"The Rafale deal is clean and there is no question of cancelling it," Jaitley said in an exclusive interview to ANI. He asserted that the present Rafale aircrafts are cheaper than what Congress-led United Progressive Alliance (UPA) government had negotiated and added that all these facts and figures will be placed before the CAG.
"Fortunately, there is pricing, and for security interest, that pricing can't be disclosed in detail. But I have come as close to this. If you take a weaponised aircraft as of 2007, add the same two things to it again and bring it to 2016 level, the 2016 level is 20 percent cheaper. Now the CAG will go into pricing. They may not eventually disclose it, but about being nine percent and 20 percent cheaper or not, they are looking into it. Congress has submitted a memorandum. The truth will come out," Jaitley said.
Rejecting the possibility of scrapping the Rafale deal in view of the controversy and allegations of corruption against the government, Jaitley asserted that these jets will come to India as they are needed for security and defence of the country.
"These jets are coming to India... They are required for Indian defence. They will enhance the combat ability of the Indian Air Force (IAF)... This is a clean government-to-government deal. Modi government is the cleanest government in the history while the UPA government of 2004-14 was the most corrupt government," the minister said.
Jaitley also questioned the timing of former French president François Hollande's reported statement that Dassault Aviation did not have a choice in selecting its partner in the Rafale deal. The statement came just days after Congress president tweeted about "some big bunker buster bombs in the next couple of weeks", which Jaitley alleged it was not a mere coincidence that the Opposition leaders of the two countries were speaking in one voice on the controversial Rafale issue.
Connecting Hollande's reported statement, and a tweet by Rahul Gandhi on 30 August, Jaitley said that the two statements may have been "orchestrated" as they are in perfect rhythm with each other.
"I think he (Rahul Gandhi) is in some kind of a revenge mode. I won't be surprised if the whole thing is being orchestrated. On 30 August, why did he (Rahul) tweet 'Just wait for a while, some bombs are going to be burst in Paris'? And then what happens is in perfect rhythm with what he predicted," Jaitley said.
When pressed further to clearly state if he is alleging that the Opposition of both France and India were in cahoots with each other, Jaitley added: "I don't know. But I see a perfect coincidence in the rhythm between his tweet on 30 August and what happens when a statement is made which is found to be inaccurate and, therefore, the next day itself, Hollande goes and starts backtracking it."
Mediapart, a French language publication, had quoted Hollande as saying, "It was the Indian government that proposed this service group, and Dassault who negotiated with Ambani. We had no choice, we took the interlocutor who was given to us." When asked who selected Reliance as a partner and why, Hollande replied, "We had no say in this regard."
However, later when asked whether India had put pressure on Reliance and Dassault to work together, Hollande told AFP that he was unaware and "only Dassault can comment on this."
In the interview with ANI on Sunday, Jaitley also said, "Merely because somebody can resort to untruths and vulgarity is no reason for the prime minister to participate in a debate of this kind."
His statement comes a day after Rahul questioned Modi's silence over the issue and asked him to clarify if Hollande is speaking the truth. "The prime minister is completely silent. Not even one word has come out of his mouth after Hollande's statement," Rahul  had said in a press conference on Saturday.
With inputs from agencies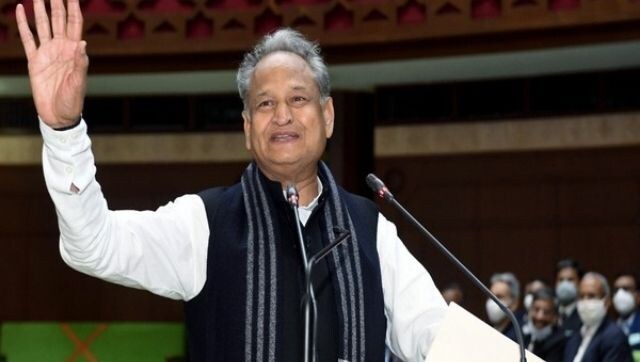 India
Congress' presidential post-election will be held on 17 October and the election results would be declared on 19 October
Politics
After Rahul Gandhi's statement, Rajasthan CM Ashok Gehlot took a U-turn and said it is good to adopt the 'one man, one post' as the Congress President will have to take care of the entire country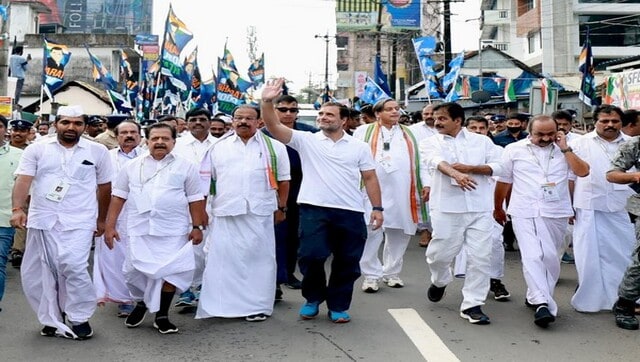 Politics
From Kerala, the yatra will traverse through the state for the next few days and will reach Karnataka on 30 September, and cover a distance of 25 km every day