Pre-monsoon showers kill 7 in Uttar Pradesh; Odisha continues to sizzle
Rains brought grief as well as relief in north India with seven persons killed in weather-related incidents in Uttar Pradesh's Bahraich even though Odisha continued to sizzle in the intense summer heat.
New Delhi: Rains brought grief as well as relief in north India with seven persons killed in weather-related incidents in Uttar Pradesh's Bahraich even though Odisha continued to sizzle in the intense summer heat.
According to District Magistrate of Bahraich, Ajay Deep Singh, "As many as five persons died in Mihipurwa tehsil of the district in a wall collapse, while one person died after a tree fell on him."
Apart from this, one person died in a weather-related incident in Kaisarganj tehsil of the district, he said.
The highest maximum temperature recorded in the plains was 46.8 degrees Celsius at Chandrapur in Maharashtra.
Delhi had overcast conditions which led to a drop in mercury. The Safdarjung observatory registered a maximum temperature of 37.2 degrees Celsius, three notches below the season's average.
The minimum temperature rose to settle at 28.4 degrees Celsius, two notches above the normal, an official said.
There were light to moderate rains and thundershowers at isolated places in Uttar Pradesh.
Allahabad was the hottest place in the state at 46.3 degrees Celsius, MeT officials said.
Rainfall was recorded in Dhaurahra, Nanpara, Kheri, Nighashan and Aligarh of the state. Temperature appreciably fell in Bareilly and was above normal in Allahabad, Moradabad, Kanpur, Jhansi and Meerut.
The maximum temperatures also dropped few notches below normal limits across Punjab and Haryana. A few places in Punjab including Bathinda and Pathankot received light rains.
Ambala recorded a high of 37.5 degrees Celsius, two notches below normal limits, Hisar 38 degrees Celsius, which was four notches below normal, Karnal's maximum settled at 37 degrees Celsius, down by two notches.
Patiala recorded a high of 37.6 degrees Celsius, one below normal limits, Amritsar 35.3, four notches below normal limits while Ludhiana registered a high of 36.5 degrees Celsius, three degrees below normal.
Chandigarh, common capital of the two states, recorded a high of 37 degrees Celsius, one notch below normal limits.
In Rajasthan, temperature plummeted by 1 to 4 degrees Celsius at most places in the state while moderate to light rains were witnessed in Bikaner and Jodhpur divisions.
Few places in Ajmer and Jaipur received light rains.
Till 8.30 am, 2 cm rain each in Malsisar, Nokha, Pilani and Churu was received whereas Sriganganagar, Ramgarh and Jodhpur registered 1 cm rains each.
Kota was hotted place in the state at 43 degrees Celsius followed by Barmer at 42.2, Jaisalmer 40.8, Dabok 39.8, Jaipur 39.6, Bikaner 39.1, Ajmer 38.5, Jodhpur 38.3, Churu 37.8, Pilani 37.1 and Sriganganagar at 36.3 degrees Celsius.
Odisha, where sunstroke has claimed six lives so far this summer, sizzled with its western region turning into a cauldron. Balangir and Titlagarh were the hottest places in the state at 46.5 degree Celsius.
The mercury breached the 46 degree-mark at four places, 43 degree-mark at 10 places and 40 degree-mark in at least 13 places, the Met office here said.
Bhawanipatna recorded maximum temperature of 46.2 degrees Celsius, while the mercury stood at 46 degrees Celsius at Jharsuguda, Sonepur at 45 degrees Celsius, Malkangiri 44.8, Angul, Sambalpur and Hirakud 44.7, Sundargarh at 43.5 degrees Celsius, it said.
Both Bhubaneswar and neighbouring Cuttack recorded a maximum temperature of 39.2 degree Celsius, the Met office said.
In Himachal Pradesh, mercury dropped marginally across the state as the region received scattered rains.
Several parts of the state were lashed by thunderstorm and Tissa and Saluni in Chamba districts received 22.4 mm and 18 mm rainfall respectively.
Una was hottest in the region with maximum temperature of 36.4 degrees Celsius. Sundernagar and Bhuntar recor ed a high of 33.9 degrees Celsius and 32.3 degrees Celsius respectively.
The weatherman has predicted heavy rain at isolated places over West Bengal and Sikkim. Thunderstorm accompanied with hailstorm at isolated places over Bihar, Uttarakhand and Himachal Pradesh.
Find latest and upcoming tech gadgets online on Tech2 Gadgets. Get technology news, gadgets reviews & ratings. Popular gadgets including laptop, tablet and mobile specifications, features, prices, comparison.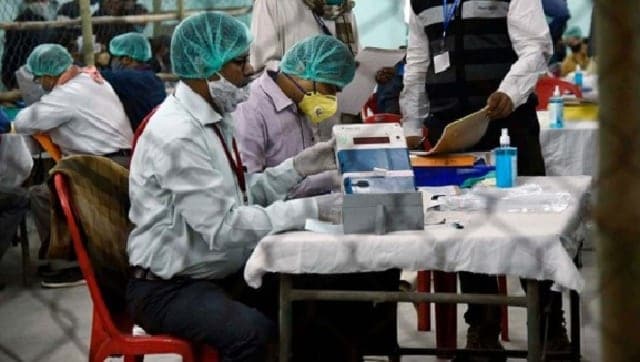 Politics
The BJP is set to sweep the bypolls with leads and wins in 40 of the 59 seats that voted on 3 November, leading to its party workers holding celebrations in various states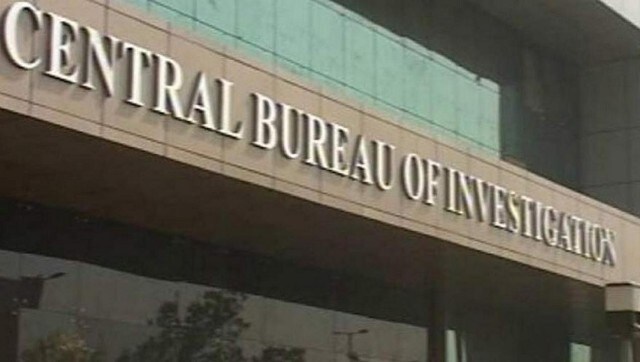 India
The observation comes at the heels of the governments of Punjab, West Bengal, Rajasthan, Maharashtra, Jharkhand and Chhattisgarh withdrawing their 'general consent' to the CBI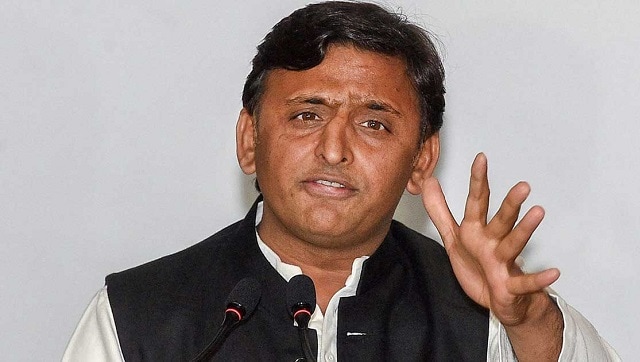 Politics
The Samajwadi Party chief, however, did not elaborate on the accusation, and said he would provide detailed information after the results are declared on Tuesday