Philip Kotler's marketing mantra, Mayawati and Akhilesh's alliance, Gillette's controversial ad; today's must-read stories
It's worth looking at what happened on Twitter barely 24 hours after Kotler tweeted his congratulations to Modi
It's worth looking at what happened on Twitter barely 24 hours after Kotler tweeted his congratulations to Modi

If the past comes back to haunt the SP-BSP alliance, it would be in the way the two parties failed to align their priorities and interests

The Left has undone the resurgence of regressive Hindutva

It's rare to see Arshad in the lead role, but that's not what that drove him to take the film

Gillette's controversial ad depicts some toxic male behaviour
Philip Kotler's latest marketing mantra: Hand Narendra Modi award, build cult Indian online following
While questions have been asked about the people and countries behind this award, it's worth looking at what happened on Twitter barely 24 hours after Kotler tweeted his congratulations to Modi upon being the first-ever recipient of the award. The following is a roundup of findings from various analytical tools that help make sense of just what happened between 15 January — when Kotler tweeted his congratulations to Modi — and 17 January, by which point the marketing guru appeared to have captured the imagination of a sizable chunk of Indian Twitterati.
Mayawati, Akhilesh's alliance eclipsed by bitter past, but SP-BSP combine threatened more by intrinsic differences
If the past must come back to haunt the alliance, it would be in the way the two parties failed to align their priorities and interests, and not the past feuds. The BJP, in contrast, is willing to combine the voter base under a much larger umbrella of religion and nationalistic fervour; then there's the agenda of development for those who still credit the prime minister with bringing about acche din.
Sabarimala temple row highlights need for women's movement to introspect and course-correct on other, larger issues
The Left has undone the resurgence of regressive Hindutva (as opposed to enlightened Hinduism) post the 1991 Kerala High Court order banning women's entry to the shrine; until then there had been a trickle of women worshippers, particularly young mothers to the hilltop, since the pagan deity Ayyanar's open durbar closed eight to nine centuries ago. Stopping the hard work done by the 19th century Hindu reformers for their faith from being thus squandered is not a mean feat.
Arshad Warsi on Fraud Saiyaan, why comedy is tiring and being referred to as an 'underrated' actor
It's rare to see Arshad in the lead role (in Fraud Saiyaan), but that's not something that drove him to take the film. "I do films if I like the script. The number of heroes in the film doesn't matter. Secondly, a comedy coming from Prakash Jha is like being in an altogether different space because he usually makes very issue-based films. I was surprised that someone has written a film like this," said Arshad.
Gillette's controversial ad sets bar really low by asking men to be better
In truth, of course the film depicts some toxic male behaviour. It also, to be fair, makes the distinction that only some men behave in these noxious ways. About midway, the voiceover says, "Some [men] already are [saying the right thing, acting the right way] in ways big and small." And it actually has very little to do with MeToo, since it doesn't ever mention women's courage and risk that are at the heart of the movement. Rather, it arrives at some solidarity from an angle, asking men to become part of the conversation and not leave it only to women to educate or reprimand other men's bad behaviour.
Opinion
The personal understanding established between Prime Minister Narendra Modi and President Abdel Fattah El-Sisi can be expected to provide a further fillip to bilateral ties in the foreseeable future
Entertainment
Time's Up — the now-embattled anti-harassment organization founded with fanfare during the early days of the #MeToo reckoning against sexual misconduct — is ceasing operations, at least in its current form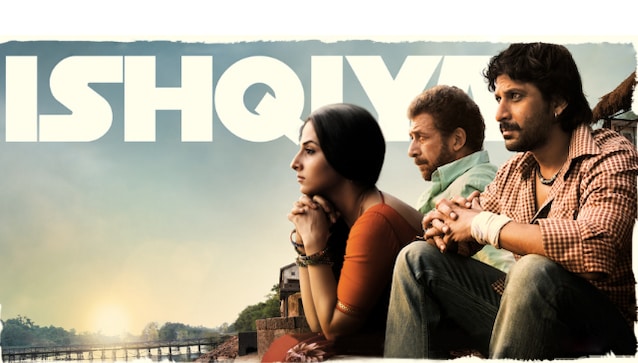 Entertainment
Ishqiya released in 2010, is the kind of cinema which you can love or hate, but cannot be indifferent to.