Peedhiyon ka Palayan: In Uttar Pradesh's Bundelkhand survival continues to drive hordes to migration
The greatest player in the migration story has been the same over generations, and "peedhiyon ka palayan" is linked with the basic need to earn, eat, feed, fend for your loved ones – in short, survival.
Editor's note: Khabar Lahariya, an independent feminist news platform reporting out of rural Uttar Pradesh with local women journalists only, is producing a special series focusing on the socio-economic malaise ingrained in Uttar Pradesh's hinterland.
The lanes of Rajapur in New Delhi are cramped, much like the one-to-two room shanties that dot them. As we make our way through them, the stench of filth and human desperation is oppressive. Rajapur is where scores of families, migrating from Bundelkhand, have made their homes. The men here, primarily from Mau in Chitrakoot, work as drivers and car cleaners, the women mostly as cooks and maids – most of them in neighbouring Rohini, while some work in the posh Shalimar Bagh mansions. "I used to boss over my workers in the fields back home", says one lady, about 50 years of age, speaking of Mau, "And now if I take an off, I have to hear all sorts of abuses from the madams here", she sighs.
India, according to a report derived from a study by the International Organisation for Migration, has the second highest number of adults in the midst of the migration cycle – that's 3.5 million planning and 1.3 million preparing to migrate. In Uttar Pradesh alone, the most populous state, the numbers are indicative of the crisis: The 2011 Indian Census pegged it as the state with the most out-migration (26.9 lakh) followed by Bihar at 17.2 lakh. Migration in UP has also been a growing affair; between 2001 and 2011, over 5.8 million people between the ages of 20 and 29 migrated from the state in search of jobs. In Bundelkhand, migration has been a socio-economic norm, with generations upon generations of families opting for it in order to survive.
It is to Rajapur and similar settlements in Delhi, Punjab, Chandigarh, Mumbai and Bengaluru, and often the Gulf, that generations of families from the hinterland have been migrating. "Peedhiyon se palayan" is the preferred term, evocative of the hordes of warm bodies all of whom make up the fevered scramble at the Manikpur railway station in Chitrakoot to catch trains to Delhi. "We all come here, so we can at least try and get a seat. Otherwise, there is barely even standing room."
Due to the low education levels, migrants are often forced to make-do with low-paying jobs. Thus, they are often relegated to clusters on the peripheries of the cities they find work in – as daily wage labourers working on construction sites, as cooks, and cleaners, and domestic helpers, and even dog-walkers. Families of four or five members are often sharing a one-room space in these slums, with a common toilet in the area, used by several other families. Mau local Kumkum, had come to Delhi in 2012, along with her children and husband, for the latter's treatment – he was a TB patient. Over the years of treatment, as the children grew up, Kumkum had them enrolled in government schools and since "school admission is such a problem now", the family decided to stay on.
The rural health system and its systemic issues are big reasons for migration in Bundelkhand. According to an Indiaspend study, UP spends Rs 452 per capita on health, which is, on an average, 70% less than the others. And there're more dismal figures here. There are 84% fewer specialists than needed, 50% fewer nursing staff, and the lowest share of health workers (19.9%) in India, as per an analysis conducted by the Observer Research Foundation in February 2017.
However, the biggest cause of migration is, was, and continues to be unemployment. As Sunita in Kabrai, who's moving to Delhi with her husband Rajpal and their children rants, "There is nothing here that gives us money. Pet paalna hai, toh jaana padega." 
Bundelkhand, with its drought-prone landscape, dismantling of glass factories, and a "poor-friendly" NREGA policy in crisis, forces the young to migrate to bigger towns and cities, leaving the old to die, often alone, in the villages. The proportion of households able to get 100 days of work has decreased drastically from 6% in 2013-14 to 2.13% in 2016-17. Amidst talks of Defence Production Corridors and reinstating factories and mills, the BJP government would do well to re-assess systems that have already been put into place by previous governments – part of the "sabka saath, sabka vikaas" promise that saw them usher in a landslide victory in the 2017 Lok Sabha elections in Uttar Pradesh.
Chunki in Rajapur relives the grief she felt when she first arrived in Delhi, almost  a decade ago, "Oh! I cried and I cried. I couldn't understand this Delhi, and why I was here. It was like an alien universe."
The children in her neighbourhood, meanwhile, tell us that they do not miss their village at all. "There isn't any electricity in Mau, how would we watch TV?", they say, all matter-of-fact.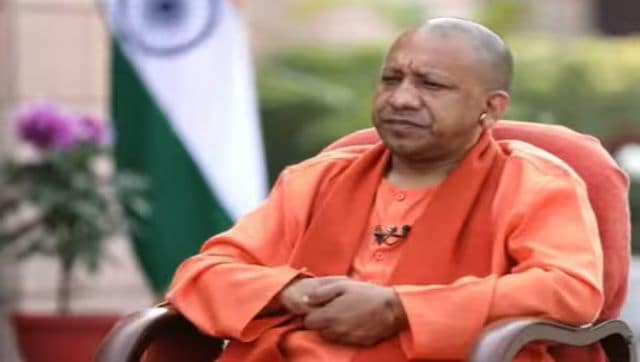 India
CM Yogi expressed optimism for the current trajectory, noting that Uttar Pradesh's growth rate ranges between 13 per cent to 14 per cent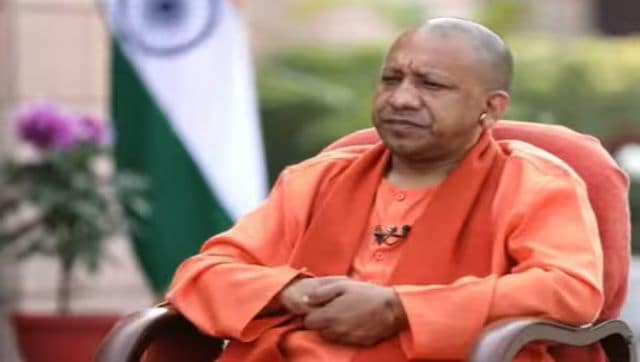 India
In an exclusive interview to News18, UP Chief Minister Yogi Adityanath on Sunday said that despite Covid challenge, the state doubled its GDP and per capita income as it made its development journey under the leadership of Prime Minister Narendra Modi
India
A police complaint has been filed and In-charge inspector Baradari, Bareilly has been directed to take appropriate legal action in the matter