Parliament logjam threatens to tread over new anti-trafficking bill; survivors' hopes of justice, rehabilitation hang in balance
Anti-trafficking bill has been awaiting approval for last two years and as current Parliament session nears its end, it seems India has to wait some more.
New Delhi: As the ongoing Budget Session of Parliament continues to be plagued with adjournments over a plethora of issues confronting the nation – Nirav Modi scam, Cauvery river water dispute, farm crisis etc –  the human trafficking survivors who were waiting with baited breath for the new antitrafficking law might have to face disappointment again.
Sitting in a dimly-lit hotel room in New Delhi, Sarojini looks dejected. Two years back, she was tricked into a forced marriage and rescued last year by a local NGO that works on the rehabilitation of trafficked women. She is now 28.
Sarojini recalls her life in her village, where she would work freely in the vast paddy fields during the day to help her family make ends meet. But despite working hard, she was unable to change the economic conditions of her family and was unhappy, she recalls.
One Sunday afternoon, when she was alone working in the fields, a neighbour approached her and lured her with a high paying job outside the village. He lied to her that her parents had already agreed to send her away for the job. Without seeking permission from her parents, she left her small village in Maharashtra.
On the way, he asked her to get off the bus and took her to a secluded forest area. She later came to know that the place was Jaisalmer in Rajasthan. The man kept her in a shabby apartment and raped her for three months before forcing her to marry an unknown old man. "I resisted but he threatened to kill me and my family if I refused to marry. I was kept in a forest area for three months without food and water," she said, "every day he would come back drunk, and then rape and beat me. My parents started looking for me and it unnerved him. One day, when he was done raping and beating me, he forgot to tie me back. He went to the washroom and I ran away from the place."
For the last ten days, she along with thirty-nine other trafficking survivors have been visiting different lawmakers in the national capital to ensure their support for the newly introduced bill on human trafficking in India. "We have several cases that go unreported in India. With such a campaign, wherein survivors make the lawmakers aware of the harsh realities of their lives, might change the scenario. The main objective was to let them know what is happening and why the existing laws are insufficient to curb the issue of human trafficking in India," Monalika Tiwari, who works for Garima Abhiyan, an organisation that has a network of 35,000 trafficking survivors across India, said, adding that almost everyone assured their support for the Bill and a few also invited them to the Standing Committee meeting.
On 28 February, the Cabinet approved the trafficking of persons (prevention protection and rehabilitation) bill, 2018. It was supposed to be introduced in the second half of the ongoing Budget Session, which started on 5 March. However, the session is nearing its end – Friday is the last day – and the bill has not yet been introduced yet. This has unnerved the survivors.
Aimed to make India a leader in South Asia to combat human trafficking, the law was drafted two years ago. The Bill proposed several 'survivor-centric' approaches, including setting up creating a rehabilitation fund, time-bound trials and protecting the survivors at the earliest. It also proposed imprisonment of 10 years and a fine of Rs 1 lakh for the guilty.
However, the Bill is awaiting approval for last two years and as the current session is nearing its end, it seems the country has to wait some more time.
Roop Sen, a researcher who was part of the standing and inter-ministerial committee formed to create the law said the delay was because of the nature of the Bill as it is difficult to form a law on organised crime. "National Legal Services Authority (NALSA) never said to make a Bill but to amend the existing act (ITPA). It was during the Standing Committee discussions that a need for the law was felt," he said, adding the committee knew that the law would be difficult to implement but decided that time could not be an excuse for not formulating the law.
In order to tackle the issue of dealing with different ministries, he said, the Ministry of Women and Child development formed the inter-ministerial committee. "It takes time in coordination and implementation if multiple ministries are involved," Sen added.
An estimated 40.3 million people are forced into modern slavery, including 24.9 million in forced labour and 15.4 million in forced marriages, as per Global Estimates of Modern Slavery: Forced Labour and Forced Marriage, Geneva, September 2017. According to a 2016 report by an Australian rights group Walk Free Foundation, an estimated 40 percent – 18 million – of the world's slavery cases were in India. The national data also shows that reports of trafficking rose by about 20 percent in 2016 against the previous year to 8,132 cases.
Although India tops the slavery index, it is yet to have a comprehensive anti-trafficking law. The present law in India, called Immoral Trafficking and Prevention Act (ITPA), deals only with commercial sex trafficking or prostitution.
Various rights groups have been demanding for a long to introduce a new law as the existing one was promulgated in 1959. As per those who observe the trends, about 60-70 percent of the trafficking is for labour and not for prostitution.
Joyti, 42, went to Hoshiarpur in Punjab to work in brick kiln along with her husband Chandermukhi. "The contractors took me to the brick kiln. For the last three years, I was paid just Rs 5,000. I was forced to work for 18 hours without breaks, food, and water. After work, the owners used to beat the men and abuse women," she said, "There were no washrooms and water to drink. I hadn't stepped out of the compound in three years. I finally dialled the Mazdoor helpline, who rescued me along with my family."
However, she is still awaiting justice. "I have filed a case but none has been punished... I doubt justice will be served," she lamented.
"It's because of poor law enforcement responses that the cases are not getting investigated in different jurisdictions. Cross-border trafficking never gets investigated," Ravikant, president of Shakti Vahini and lawyer in Supreme Court said, adding the new law proposes the establishment of the national anti-trafficking bureau – which would be placed under NIA – that would centralise the whole investigation process.
He feels that the new bill has properly defined the crime, so there will be no ambiguity around cases of trafficking. "It's a complete bill and rules will also be framed as it gets implemented. It's aligned with the United Nations protocol on trafficking. So, it brings all those things. It also proposes some necessary institutional changes."
Back at the dimly-lit hotel room, Sarojini shudders at the thought of going back to her village in Maharashtra at the end of this week. The traffickers live near her house and often harass her. "They live near the lone drug store of our village and I have to face their livid remarks whenever I visit it," she said, adding she has to live under constant fear in the absence of a strict law as it allows the actual traffickers to roam freely.
Another problem the survivors face is rehabilitation. Once the victim is rescued, he or she has to face social stigma and the lack of financial security makes his or her life harder. "We were promised financial support but did not receive anything from the government. We want to live a normal life and educate our children. We need some finical assistance to rebuild our lives," a trafficking victim said.
"Rehabilitation fund will be set up which will be linked to one or other schemes wherein some compensation or money will be provided to the victims," Akil Dhobal, senior manager at an institute of juvenile justice, Prayas, said. "The most important part of the Bill is rehabilitation and counselling, as it will help the survivors live a normal life again."
However, the Bill seems to be heading nowhere. "If the lawmakers do not approve it in the current session, it will lapse the parliamentary tenure," said Roop, "That means the whole process will have to be started all over again."
Explainers
According to officials at Buckingham Palace, Queen Elizabeth II had been consulted on all arrangements for her state funeral including order of service, music and readings
Explainers
Congress leader Shashi Tharoor got the nod from Sonia Gandhi to run for party president. Though the interim chief told the Thiruvananthapuram MP she was in favour of 'free and fair' elections, insiders say groundwork is being laid for Rahul Gandhi's return to the top post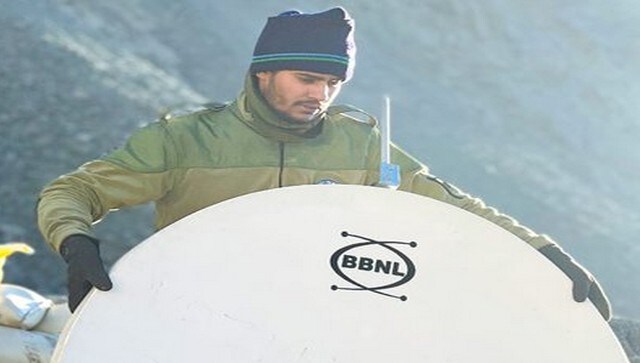 Explainers
The Leh-based Fire and Fury Corps, which handles military deployment along Kargil-Leh and secures the frontier with China and Pakistan, tweeted that internet was activated on the Siachen Glacier at 19,061 feet