Anti-human trafficking bill: Centre's move to assign understaffed NIA as nodal agency is counter-productive
Can an understaffed organisation like NIA, which is already tackling the gigantic problem of terrorism, be in a position to take on human trafficking cases?
Look at the statistics. The NIA was set up in December 2008 following the Mumbai terror attack and its mandate was that the government needed a central counter-terrorism investigative body to look into serious offences related to the sovereignty, security and integrity of the country.
It presently has a strength of 650 people. Their annual budget is around Rs 100 crore per annum. Almost a decade later, they have registered and investigated around 160 cases for which decisions have been given in 27 cases.
Can such an understaffed organisation, which is already tackling the gigantic footprint of terrorism across the subcontinent, be in a position to take on and investigate cases of human trafficking? Especially given that more people are being trafficked today than ever before in history, according to the Global Report on Trafficking.
The scale of human trafficking is mind-boggling. There are 27 million adults and 13 million children who are victims of trafficking. India, with its burgeoning population, is regarded as one of the main hubs of the trafficking trade. Statistics released by the National Crime Records Bureau state that over 20,000 women and children were victims of trafficking in 2016 but most NGOs believe this figure is just the tip of the iceberg.
Last month, the cabinet went ahead and cleared the draft Trafficking of Persons (Prevention, Protection and Rehabilitation) Bill. The bill was introduced in Parliament earlier this month but many parliamentarians feel it should first be referred to a parliamentary standing committee for a detailed discussion.
Regarding the amendment to the National Investigation Act 2008, which will empower the NIA to investigate cases of trafficking, officials of the Ministry of Women and Child Development (MWCD) point out that it will require a separate amendment by the Parliament. The NIA is presently in the process of looking into these changes and is expected to give its recommendations shortly.
According to MWCD officials, with the NIA brass complaining of a shortage of funds to undertake their present investigation, funds from the Nirbhaya Fund for the safety of women will be transferred to NIA in order to set up a cell for investigating human trafficking.
Dr Ajay Sahni, executive director of Institute for Conflict Management, has strong views on whether the NIA is in a position to investigative a problem of this magnitude. "The government is looking for shortcuts especially since prostitution and human trafficking are giving India a bad reputation. Policing is a state issue. The Centre can play a coordinating role. What the Centre needs to do is set up a central authority which can investigate cases on their own. The only other body which could have taken up cases in this manner is the CBI but they already have their hands full," Sahni said.
He also expressed surprise at how the NIA is being sucked into this ambit especially since, during the present NDA regime, the NIA is being expected to investigate 'love jihad' cases in the south.
"During the last two years, the NIA has been asked to look into love jihad cases which are linked to Hindutva. If this is not an abuse of an institution then what is?" Sahni said.
IG of police (NIA) Anil Shukla, who is also wearing the hat of CVO, pointed out that it was too early to give his assessment of whether the NIA could handle this additional work. "The law is under consideration. So, it is too early for me to make a comment on it," Shukla said.
Enakshi Ganguly, co-director of HAQs: Centre for Child Rights feels, "it is the local police who need to be trained and empowered because most of the trafficking is taking place in small towns. From the start, we have been saying that we need to have a strong protective mechanism in place to take care of the children. This mechanism can operate as Village Level Child Protection Committees and can provide a safety net for the kids."
Ganguly suspects that linking terrorism and trafficking will only serve to dilute the seriousness of the existing situation which is loaded against women and children. "Linking the two together, which seems to be an attempt by the present government, will do injustice to both these complex and multi-layered issues," said Ganguly
Rishi Kant, who runs the NGO Shakti Vahini, believes the MWCD move to allow NIA to look into trafficking and prostitution cases is a welcome step.
Kant has helped train the police and BSF personnel in West Bengal and Jharkhand to help combat trafficking. "Our training and inputs have really helped the state police of these states to crack down on traffickers and that reflects on the graph in these states, which are showing a downward trend. If the NIA is brought into this ambit, with proper training, we can create a crack force to track down traffickers in a big way," Kant said.
On 16 March, 2018, Union minister for women and child development Maneka Gandhi sought to introduce the Trafficking of Persons (Prevention, Protection and Rehabilitation) Bill 2018 ( commonly called the Anti-Trafficking Bill). The new bill does not redefine trafficking but incorporates the existing definition under section 370 IPC.
Advocate Tripti Tandon, deputy director of Lawyers Collective, has come out strongly against this new bill which she points out has simply created a new category of 'aggravated' forms of trafficking, which carry a minimum sentence of ten years that may extend to life imprisonment.
Some of the aggravated forms of trafficking that have been introduced in the new Bill are: Trafficking for the purposes of forced labour, begging, marriage and childbearing. But, these are already criminalised under Section 370 of IPC. In fact, according to the National Crime Record Bureau in 2016, the police registered 10,357 cases of trafficking for forced labour, 349 cases of trafficking for forced marriage and 71 cases of trafficking for begging.
So, the new bill divides various offences into "trafficking" and "aggravated trafficking". The former category of crimes would carry a jail term of seven to 10 years and the latter would carry a punishment of at least 10 years in jail, which can be extended to life imprisonment. Aggravated offences will include forced labour, bonded labour, forced surrogacy, use of narcotics to induce forced labour, trafficking in the garb of marriage and those that lead to a pregnancy or grave illness such as HIV/AIDS.
The bill also moots three years in jail for abetting, promoting and assisting trafficking. The law recommends a national anti-trafficking relief and rehabilitation committee to be headed by secretary WCDM. It also suggests setting up of a rehabilitation fund and prescribes a process to be followed for repatriation of trafficked persons.
Tandon asserts that to claim that these are 'new' forms of trafficking that are not addressed under existing laws is totally baseless. She cites the example of one so-called 'new offence' of administering hormones or committing trafficking by administering alcohol or drugs but adds that this has already been incorporated in section 328 of the IPC.
The existing response is patchy and scattered across different laws, which approach trafficking from varied, and sometimes, inconsistent objectives.
For example, while the new law focuses on removing and evicting sex workers from their occupation, the Bonded Labour Act protects the worker who was held in bondage from being evicted from the place where the individual has been working.
Tandon believes the need was for a comprehensive law that was expected to harmonise different approaches and integrate existing laws into one. The new Anti-Trafficking Bill does not do that. All it does is add yet another legislation to the already fragmented landscape of laws on human trafficking, further complicating the legal framework and its enforcement.
Activists point to how in the past, proposals to reform anti-trafficking laws were preceded by a great deal of research. To cite one example, in 2002-2003, the National Human Rights Commission had conducted a countrywide study of the problem and produced two voluminous reports on "Trafficking in Women and Children in India". Findings of the NHRC report prompted the MWCD to move the Immoral Traffic (Prevention) (Amendment) Bill, 2006.
Similarly, the Criminal Law Amendment Act, 2013, which led to the enactment of Sections 370 and 370A of the IPC against trafficking and exploitation of a trafficked person respectively, were based on the recommendations of the Justice Verma Committee Report, 2013, in relation to laws on sexual offences.
The Anti-Trafficking Bill has not been preceded by any substantial research or analysis. The same ad hoc approach has been applied to get the NIA to start the whole process of investigation on trafficking and prostitution.
Although this is not part of the present Anti-Trafficking Bill, there is no doubt this move has also not been thought through thoroughly.
Instead of focusing on better policing and inter-state co-ordination to stop trafficking, getting an understaffed NIA to investigate these crimes will only serve to muddy the water further.
India
A POCSO court in North 24 Parganas district sentenced four persons to 20 years in jail and two others to 10 years in connection with the case of the woman who is now 22 years old
Explainers
Sources have claimed that Radhakrishna Vikhe Patil, Chandrakant Patil, Girish Mahajan, Sudhir Mungantiwar will be inducted from the BJP camp. Meanwhile, from the Shinde camp, Uday Samant, Dada Bhuse, Sandeepan Bhumre, Sanjay Shirsat and Gulabrao Patil will likely join the cabinet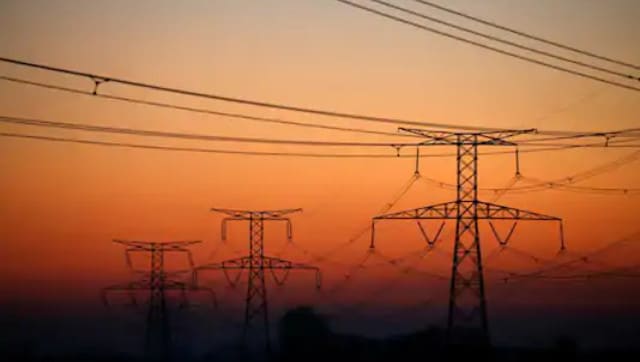 Explainers
State employee groups are worried about major disadvantages to government discoms, job losses and a few private companies establishing a monopoly in the power sector. The Opposition claims the Bill is an attack on states' rights and intends to weaken the foundations of the federal structure