Pakistan sentences Kulbhushan Jadhav to death: Ajmal Kasab was treated better than so-called Indian spy
Jadhav pleading guilty to the charges levelled against him makes the entire process look dubious. Why would a person plead guilty to a death sentence?
This evening India received the news that Kulbhushan Jadhav was sentenced to death by the Pakistan Army on the charges that he violated Pakistan's Official Secrets Act by spying for the Research and Analysis Wing (RAW) of the Indian Army. Jadhav is a former Indian Navy Commander and now a businessman and it is the Indian government's position that he has nothing to do with India's external intelligence agency and he had anciently strayed into Pakistani waters as he owned a cargo business in Chabahar Iran.
But let's leave the question of if he was a spy or not aside for now. Jadhav was tried before a military court and not a civilian court which itself is quite problematic. Jadhav is no longer a member of India's Armed forces and since India is currently not at war with Pakistan, the law of war does not apply in this situation. Pakistan law may enable the nation to try Jadhav before a military court, however, the extent to which this process is valid under international law is questionable. The trial of spies in military courts during war time was acceptable under international law but the question of trying accused spies before civilian courts during peace time is not an accepted practice. It is a serious violation of due process to have tried Jadhav before a military tribunal rather than trying him before a civilian court.
Compare this to Ajmal Kasab, who was an armed terrorist, who was tried before a civilian court in Mumbai rather than a military court despite the fact that he fired at civilians and was clearly involved in a quasi-military operation. Since he was not a member of the armed forces and India and Pakistan were not at war, trying Kasab before an army court would violate the laws of war.
Pakistan officials also refused to give Indian officials consular access to Jadhav, which was in violation of his rights outlined under Article 36(1)(c) of the Vienna Convention on Consular Relations 1963. Officials of the Indian High Commission have a right under international laws to have access to Jadhav. However, Pakistan denied this access, in turn violating the convention and breaching international law.
India, on the other hand, had allowed Pakistani High Commission complete access during the Kasab trial and even allowed Kasab to write to the Pakistani envoy requesting help and assistance.
Jadhav pleading guilty to the charges levelled against him makes the entire process look dubious. Why would a person plead guilty to a death sentence? Considering that the legal representation given to Jadhav was a Pakistan Army officer, it is not clear at this point whether he received impartial advice before making that plea. He plead guilty to an offence punishable by death and admitted to being a spy. We are also not aware if he did so after 'torture'.  Kasab was provided with lawyers of his own choosing and was also represented by the best senior advocates on appeal.
Jadhav's trial does not just fail by acceptable international standards, but calling it a Kangaroo Court would be doing a gross injustice to the reputation of Kangaroo Courts. Pakistan needs to immediately take steps to quash the verdict and release him at once or in the alternative, order a retrial before a civilian court and at least allow India's diplomatic officials access to assist him and observe the process.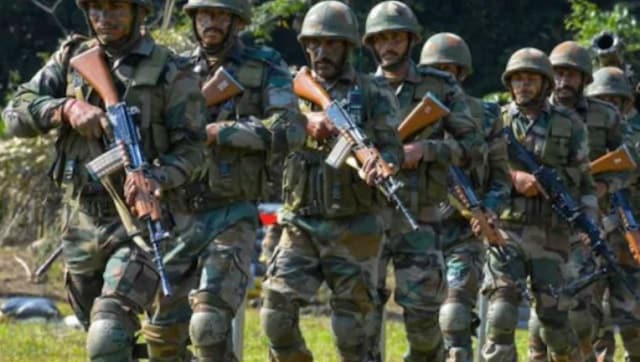 India
On this day in 1949, General KM Cariappa took over as Commander-in-Chief of the Indian Army and hence, the day is significant in the history of independent India
India
The institution of court-martial today acts more as a wing or an extension of the convening authority, rather than being a standalone independent body
Politics
While BJP candidate from Loni Nand Kishore Gurjar says he has banned meat, and crime has come down in the constituency, RLD's Madan Bhaiya promises communal harmony and development