Pakistan grants India consular access to Kulbhushan Jadhav, confirms Foreign Minister Khawaja Muhammad Asif
Pakistan has granted India consular access to Indian death-row prisoner Kulbhushan Jadhav, Foreign Minister Khawaja Muhammad Asif told a Pakistani media channel.
Islamabad/New Delhi: Pakistan has granted India consular access to Indian death row prisoner Kulbhushan Jadhav by allowing the presence of an Indian diplomat during the meeting with his family, Foreign Minister Khawaja Muhammad Asif told a Pakistani media channel.
In India, officials downplayed the comments by the Pakistani minister, maintaining that the Indian diplomat was only accompanying Jadhav's family and it cannot be construed as "consular access".
Asif, however, said Indian Deputy High Commissioner JP Singh accompanying Jadhav's wife and mother could be considered "consular access".
Asked specifically if it constituted consular access as an Indian official would be present in the meeting, Asif said, "Yes".

"Had India been in place of us, it would not have given us this concession," he told Geo News.
Asif also said the decision on the mercy appeal would be taken keeping in view the interests of Pakistan.
The Pakistan Foreign Office has not officially confirmed if Singh's presence in the meeting would be treated equivalent to providing consular access which India has been demanding.
It was also not clear if Singh would be allowed to interact with Jadhav during the meeting with his family or he would be just be a silent participant.
Pakistan Foreign Office spokesperson Dr Mohammad Faisal said more than once that the decision to allow Jadhav to meet his family was taken on "humanitarian grounds". He made no reference to "consular access".
Jadhav would be meeting his family on Monday at the foreign office in Islamabad.
The exact time of Jadhav's meeting with his family is not known but officials said it would be around midday or early afternoon.
The duration has also not been confirmed but it may last for an hour, according to sources in the Foreign Office.
Jadhav's family is flying to Islamabad via the UAE.
The UAE airliner EK-612 bringing Jadhav's family was delayed by about 40 minutes, according to officials.
Pakistan has announced it will issue photos and video of the meeting and also allow the family to interact with media, if India agrees.
Officials also said Jadhav's family would not interact with the media.
Stringent security measures have been taken and additional police and paramilitary troops deployed around the Ministry of Foreign Affairs in Islamabad.
Jadhav, 47, was sentenced to death by a Pakistani military court on charges of espionage and terrorism in April, following which India moved the International Court of Justice (ICJ) in May. The ICJ halted his execution on India's appeal pending the final verdict by it.
Pakistan claims its security forces arrested Jadhav alias Hussein Mubarak Patel from its restive Balochistan province on March 3 last year after he reportedly entered from Iran.
India, however, maintains that Jadhav was kidnapped from Iran where he had business interests after retiring from the Indian Navy.
Follow LIVE updates on Jadhav's reunion with his family here
Find latest and upcoming tech gadgets online on Tech2 Gadgets. Get technology news, gadgets reviews & ratings. Popular gadgets including laptop, tablet and mobile specifications, features, prices, comparison.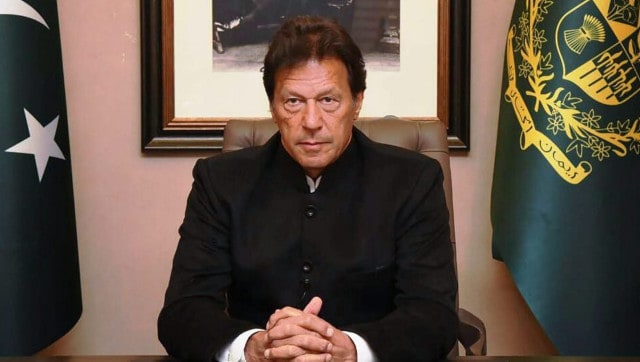 First Cricket News
The Pakistan Prime Minister said he wants to see Pakistan cricket belong where it should belong once its talent is properly groomed and there is a system to ensure only quality players come forward.
First Cricket News
England became the first country to hold international cricket matches during the pandemic, when they hosted the West Indies, Pakistan, Ireland and Australia between July and September.
First Cricket News
Akhtar's name has been doing rounds as the PCB is seriously considering relieving head coach, Misbah off his dual responsibility.