One shutter of Cheruthoni dam in Idukki to open at 4 pm today; Kerala bans tourism, night travel in district
The Idukki district has banned tourism and late night travel in the district starting Friday in view an IMD forecast of heavy to very heavy rains in Kerala and Lakshadweep in the next two-three days
One shutter of the Cheruthoni dam in Kerala's Idukki district will open at 4 pm on Friday. According to reports, 50 cusecs of water will be released as the catchment area of the dam received a good amount of rainfall since Thursday night.
The Kerala government announced an indefinite ban on tourism in the area and late night travel in the district starting Friday in view of an IMD forecast of heavy to very heavy rains in Kerala and Lakshadweep in the next two-three days. A red alert has been issued in three districts of Idukki, Thrissur and Palakkad on Thursday.
The decision to release water from Cheruthoni dam was taken following a high-level meeting of government officials called on Friday to decide on the preventive steps to avoid a flood-like situation in the state that is still recovering from the massive damage caused by a deluge and heavy Monsoon rains in August this year. The meeting was attended by Idukki district collector K Jeevan Babu, MP Joyce George, Idukki MLA Roshy Augustine, and Kerala State Electricity Board (KSEB) dam safety wing executive engineer VS Balu, reported The News Minute.
Earlier on Thursday, four shutters of the Malampuzha dam in Palakkad were opened by 9 cm each, ANI had reported. Most reservoirs in Kerala hold water up to 90 percent of their capacity at present, and water level in most reservoirs are around 90 percent level now.
The Kerala State Disaster Management Authority (KSDMA) had asked the state water resources department and KSEB to submit a water control framework with regard to the dams under their control considering the current level, long-term storage and rain forecast. Executive engineers controlling dams were asked to keep in touch with district collectors and not to open the shutters without the permission of the district administration.
According to reports, the KSDMA had also decided to request the Central Water Commission to issue directions to Tamil Nadu to open the shutters of all dams under their control in the state in advance in view of the heavy rainfall forecast by the IMD.
Chief Minister Pinarayi Vijayan had instructed district collectors to set up relief camps in the hilly areas by Friday as there is a possibility of landslides and people living in such places were advised to follow the instructions of the officials.
Since there is the possibility of floods, people living on the banks of rivers and streams have been asked to move to relief camps. The government also wanted the central forces to be prepared in view of the alert and said it would seek deployment of five more teams of National Disaster Response Force (NDRF).
The state had witnessed the fury of the Southwest Monsoon in August, the worst in the last 100 years, which claimed 493 lives and submerged several districts
With inputs from agencies
India
The weather department has predicted a cloudy sky for Delhi till 9 January.
India
As per the weather agency, the country also reported 1,750 deaths due to extreme weather events such as floods, cyclonic storms, heavy rain, landslides, lightning, among others, during the year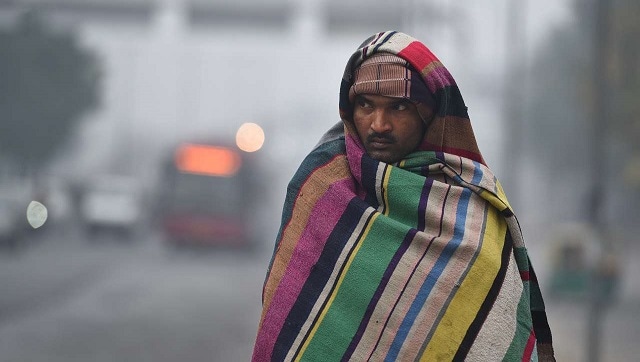 India
Cold Day to Severe Cold Day Conditions in some isolated pockets likely over Punjab, Haryana, Chandigarh during the next 2 days and over East Uttar Pradesh during the next three days, IMD stated