On I-Day, Narendra Modi gives India Ayushman Bharat scheme: 'World's largest' health plan to cover 10cr families
Prime Minister Narendra Modi on Wednesday announced that his government will launch an ambitious healthcare scheme, Ayushman Bharat-National Health Protection Scheme (AB-NHPS) scheme, also dubbed as Medicare, on 25 September this year
Prime Minister Narendra Modi on Wednesday announced that his government will launch an ambitious healthcare scheme, Ayushman Bharat-National Health Protection Scheme (AB-NHPS) also also dubbed as Modicare, on 25 September this year which will benefit 50 crore citizens of the country.
"The healthcare initiatives of the government will have a positive impact on 50 crore Indians," the prime minister said, announcing the scheme during his Independence Day speech at the Red Fort on Wednseday. The ambitious Ayushman Bharat scheme also known as Pradhan Mantri Jan Arogya Abhiyaan aims to provide a coverage of Rs 5 lakh per family annually, benefiting more than 10 crore poor families.
What is the Ayushman Bharat Scheme?
Modicare aims to cover over 10 crore vulnerable families (approximately 50 crore beneficiaries) and provide health cover up to Rs 5 lakh per family per year. The programme is being called the world's largest health protection scheme.
The health ministry has included 1,354 packages in the scheme under which treatment for coronary bypass, knee replacements and stenting among others would be provided at 15-20 per cent cheaper rates than the Central Government Health Scheme (CGHS).
Hospitals run by the Employee State Insurance Corporation (ESIC) may also be empanelled based on their bed occupancy ratio. As for private hospitals, they will be empanelled online based on defined criteria, which is unavailable at the moment.
Who is covered under Ayushman Bharat Scheme?
It is an entitlement based scheme which aims to target poor, deprived rural families and identified occupational category of urban workers' families, 8.03 crore in rural and 2.33 crore in urban areas, as per the latest Socio-Economic Caste Census (SECC) data, and will cover around 50 crore people.
The beneficiaries can avail benefits in both public and empanelled private facilities. There is no cap on family size and age in the scheme, ensuring that nobody is left out. The beneficiary will need to have an Aadhar card to avail the benefits of the scheme.
"It is essential to ensure that we free the poor of India from the clutches of poverty due to which they cannot afford health care," said Modi in his speech adding that technology will play a crucial role in the implementation of the programme. He added that in four to six weeks, testing of these technology tools under the scheme will start.
Check eligibility for the scheme
Under the process, 80 percent of beneficiaries, based on the Socio Economic Caste Census (SECC) data in the rural and the urban areas, have been identified.  Here is how you can check if you are eligible for the cover:
-  Log on to the Ayushman Bharat website
- Click on the 'Download Beneficiary List' tab on the homepage
- Select 'Rural' or 'Urban' depending on your location
- Enter mobile number to receive a one-time password
- Once the OTP is entered, the list can be downloaded
Do people have to pay for Modicare?
The medical insurance scheme is paid for by the government. The expenditure incurred in premium payment will be shared between Central and State Governments in a specified ratio as per Ministry of Finance guidelines in vogue. The total expenditure will depend on actual market-determined premium paid in States and Union Territories where the scheme will be implemented through insurance companies. In States and Union Territories where the scheme will be implemented in Trust/Society mode, the Central share of funds will be provided based on actual expenditure or premium ceiling (whichever is lower) in the predetermined ratio.
Is it available across India?
According to a government official , as many as 22 states have preferred to run the scheme on "trust model". While Punjab, Kerala, Maharashtra, Karnataka and Delhi are yet to come on board, Odisha has refused to be a part of the scheme, the official said.
How will Modicare be implemented?
At the national level, New Delhi will put in place an Ayushman Bharat National Health Protection Mission Agency (AB-NHPMA). States and Union territories will be asked to set up a dedicated State Health Agency (SHA) for the NHPM. They can use an existing trust, society, not-for-profit company, or state nodal agency (SNA), or set up an entirely new entity to implement the scheme. States and Union territories can also implement the scheme through an insurance company, or directly through the trust or society, or adopt an integrated model.
Funds from the central government will be transferred directly to the SHA via an escrow account. State governments have to contribute a matching share of grants within a defined time frame.
Is it a first for India?
India has never implemented a very large, free nationwide health insurance programme. The AB-NHPM will subsume two on-going centrally sponsored schemes, the Rashtriya Swasthya Bima Yojana (RSBY) and the Senior Citizen Health Insurance Scheme (SCHIS). RSBY was launched in 2008 by the Ministry of Labour and Employment and provides cashless health insurance, with a benefit coverage of Rs 30,000 per annum on a family floater basis (for five members), for below poverty line (BPL) families, and 11 other defined categories of unorganised workers.
The policy was initially announced by the then finance minister Arun Jaitley in February this year during the presentation of last full budget of the NDA government and it was approved by the Cabinet in March.
With inputs from PTI
Opinion
Narendra Modi's Bharatiya model of development is based on the five pledges he sought from people of the country: Having developed India, removing any sign of colonial baggage, pride in our heritage, unity, and focus on our duties
India
In the past, some widows have visited the prime minister's residence to tie him rakhis on Raksha Bandhan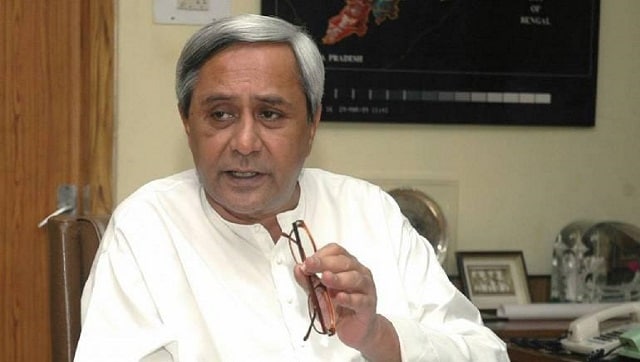 India
Odisha is visited by natural calamities every year destroying life and property and straining a state that already lacks in essential telecom, railways and banking infrastructure