Cabinet clears 'Modicare': All you need to know about the biggest free health insurance scheme
Getting state governments to buy into Modicare and execute it by August, 2018, will be a huge challenge, especially in a big election year.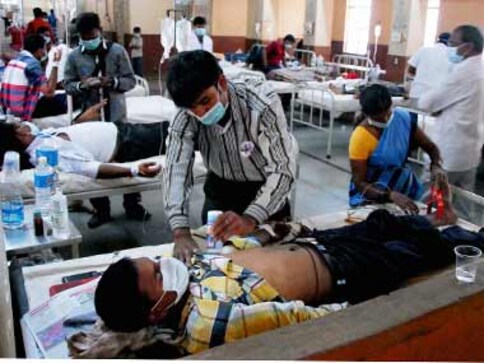 In the 2018 Union budget, Finance Minister Arun Jaitley announced an ambitious plan to provide free health insurance to 10.74 crore poor families. The scheme, which the government claims is the world's largest public-funded health insurance plan, will benefit some 50 crore people. The announcement raised a few questions with respect to its implementation.
Interestingly, in the Budget, Jaitley did not set aside any specific amount for the roll out of the scheme, which the media referred to as Modicare. Later, the government admitted that it will need the help of the state governments to fund and execute the scheme. Almost two months after the budgetary announcement of Modicare, the Cabinet, on Wednesday night, cleared the scheme.
But can India afford to provide free health insurance to 50 crore people as promised? Modicare, officially called the Ayushman Bharat-National Health Protection Mission (NHPM), is expected to be rolled out by August, 2018. Here's what we know about how Modicare will be implemented:
What is Modicare? 
India's Ministry of Health and Family Welfare (MoHFW) will implement the Ayushman Bharat-National Health Protection Mission (AB-NHPM). Dubbed Modicare, the scheme aims to provide free health insurance to poor families, targeting 500 million beneficiaries. By comparison, the United States' Affordable Care Act (ACA), rolled out in 2010 and dubbed Obamacare, targeted 50 million people.
How does it benefit the poor?
The AB-NHPM will provide a benefit cover of Rs five lakh per family per year. This cover will take care of almost all secondary care and most tertiary care procedures. There is no cap on family size and age in the scheme, ensuring that nobody is left out. The insurance scheme also covers include pre and post-hospitalisation expenses. All pre-existing conditions will be covered from day one. Furthermore, beneficiaries will also be paid a defined transport allowance per hospitalisation.
Is this a first for India?
The subcontinent, the world's second-most populous nation, has never implemented a very large, free nation-wide health insurance programme. Relatively smaller centrally sponsored and state-sponsored schemes do exist. The AB-NHPM, when it kicks-in, will subsume two on-going centrally sponsored schemes, the Rashtriya Swasthya Bima Yojana (RSBY) and the Senior Citizen Health Insurance Scheme (SCHIS). RSBY was launched in 2008 by the Ministry of Labour and Employment and provides cashless health insurance, with a benefit coverage of Rs 30,000 per annum on a family floater basis [for five members], for below poverty line (BPL) families, and 11 other defined categories of unorganised workers.
Who's footing the bill?
Both the Centre and the various state governments will. The programme will require an estimated Rs 10,000 crore for the 2018-19 and 2019-20 financial years. Expenditure incurred in premium payment will be shared between the Centre and the states, as per guidelines specified by the Ministry of Finance. Total expenditure will depend on the actual market determined premium paid in the states and union territories where the NHPM will be implemented through insurance companies. On the contrary, the central share of funds will be provided based on actual expenditure or premium ceiling (whichever is lower) in the pre-determined ratio in states and union territories where the scheme will be implemented via a trust or a society.
How will Modicare be implemented?
At the national level, New Delhi will put in place an Ayushman Bharat National Health Protection Mission Agency (AB-NHPMA). States and union territories will be asked to setup a dedicated State Health Agency (SHA) for the NHPM. They can use an existing trust, society, not-for-profit company, or state nodal agency (SNA), or set up an entirely new entity to implement the scheme. States and union territories can also implement the scheme through an insurance company, or directly through the trust or society, or adopt an integrated model.
Funds from the central government will be transferred directly to the SHA via an escrow account. State governments have to contribute a matching share of grants within a defined time frame.
Where will it be implemented?
Beneficiaries can avail benefits at public hospitals and at private facilities empanelled to do so. All public hospitals in the states implementing Modicare will be deemed empanelled for the scheme. Hospitals run by the Employee State Insurance Corporation (ESIC) may also be empanelled based on their bed occupancy ratio. As for private hospitals, they will be empanelled online based on defined criteria, which is unavailable at the moment.
What's next?
The government will now have to set up an Ayushman Bharat National Health Protection Mission Council (AB-NHPMC) at the apex level, chaired by the Union Health and Family Welfare Minister. It will have to create the Ayushman Bharat National Health Protection Mission Governing Board (AB-NHPMGB). Thereafter, once floated, the AB-NHPMA, headed by a full-time CEO of the level of Secretary/ Additional Secretary to the Government of India, will manage the NHPM. The government hopes to appoint a CEO in April. Hospital empanelment is expected to be completed by end-June.
What are the challenges?
Getting all the state governments to buy into Modicare, and execute it by the end of July will be a huge challenge, especially in a big election year. After Nagaland, Tripura and Meghalaya, the Congress-ruled Karnataka will go to the polls in the first-half of this calendar year, followed by the BJP-ruled states of Chhattisgarh, Madhya Pradesh (MP), Rajasthan, and finally Mizoram. That apart, the government too will jump into election-mode very soon, ahead of general elections in early 2019.
With inputs from agencies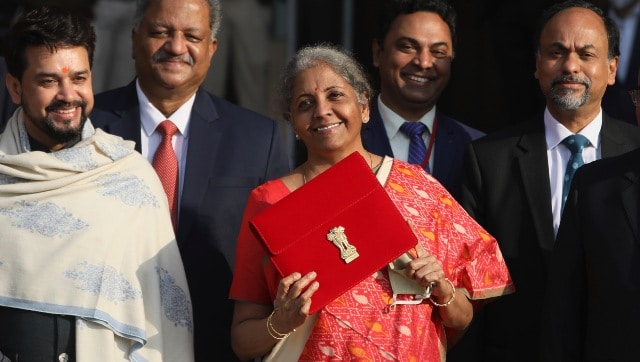 Business
If India is going to break into the next generation of economic reform, there is a dire need for bold steps both on the expenditure and revenue sides
Business
The Budget Session in Parliament will be held in two phases — first from 31 January to 11 February and the second from 14 March to 8 April
Business
This year budget draws bold policy interventions to strengthen digital infrastructure which would eventually help digitizing banking and thereby the overall economy.