Of no fixed abode: Disowned by family, transwoman who begs on trains, forced to knock on SC doors to get listed in Assam's NRC
Rinki is among the nearly 20,000 transgender persons in Assam who have been left out of the National Register of Citizens (NRC) as they were unable to furnish the required documents.
Editor's Note: Of the 4 million who didn't make it to NRC, 2.48 lakh have been marked as 'D' voters. The Supreme Court has asked Assam government not to take any coercive action on those who are found to be without proper documents as required under recent National Register of Citizens. NRC, a product of Assam Accord, is expected to solve the fear of Bangladeshi immigrants that has been prevalent in the state for quite some time now. The Centre proposed in 1999 an updated NRC in Assam to solve the problem of "illegal immigration" and two pilot projects were conducted in Dhubri and Barpeta districts. But breaking out of a riot in Barpeta grounded the project. In 2005, when All Assam Student Union opposed the prime minister's visit to the state, tripartite talk between AASU, State government, and the Centre resulted in a decision to prepare a model for the NRC process, which was delayed yet again by over 5 years by the state government. It was only when Abhijeet Sharma of Assam Public Works (APW), an NGO, filed a writ petition in 2009 that the SC's direct intervention led to the start of NRC process in 2014. Firstpost will run a series which will feature 30 profiles in 30 days of those residents of Assam who have not been covered under the final draft of NRC which will decide if they continue to live in the state that they call 'home'.
***
Guwahati: Over the years, 29-year-old Rinki Bora has come to terms with the fact that she will never be part of her family because of her trans identity. But she is only now finding out that she has to pay a much higher price for breaking ties with her kin: Her identity as an Indian.
Rinki is among the nearly 20,000 transgender persons in Assam who have been left out of the National Register of Citizens (NRC) as they were unable to furnish the required documents. Many from the community have been disowned by their family or have fled homes. They were unable to submit the pre-1971 legacy documents to prove that their ancestors were living in Assam before 24 March, 1971.
Rinki's case is no different. Born as Moon Bora in Upper Assam's Lakhimpur town, Rinki was only 10 when she left home after she realised she identified herself as a woman.
"I was five when I realised I liked dressing up, wearing lipstick and being feminine. For this, I was bullied by my peers, while my two elder brothers would beat me up. My parents were ashamed of me. I decided to leave," she said.
For a while, Rinki worked at a roadside food stall in Lakhimpur.
"One day, a customer told me that he has seen transgenders earn a good living by asking passengers in trains for money. I thought it was a good chance for me to interact with others like me and be a part of the community. So I boarded a train from Lakhimpur to Rangiya in lower Assam. The journey changed my life," says Rinki.
Once she was amidst other people like her, Rinki said she felt 'accepted' and even found a 'guru'. For a decade, Rinki stayed with her guru, Zeena, another transgender person from Assam, shuttling between New Delhi and Uttar Pradesh. In this period, she got all her government identity cards such as Aadhaar and PAN made on her Delhi address.
Later, she returned to Assam and has been living near Kamakhya Railway Station in Guwahati, earning a living by begging on trains, making up to Rs 300 daily on good days and about Rs 100 on lean days.
For 17 years, she had had no contact with her family. Until one day, two years ago, when she saw her brother while begging on a train.
"I saw him and requested him to share documents that would help me apply for the NRC. He agreed to it and I was overjoyed when we exchanged phone numbers. But after the chance meeting, I called him up several times, he did not take my call," she said.
"I had no option but to go ahead with applying for the NRC with whatever documents I had on me," she said, adding that she was hoping that she would be able to make it to the list with a stroke of luck.
"The issue of citizenship in Assam is different. Here, citizenship is not proved by one's birth but through the legacy of their ancestors. I'm an Indian by birth but I need to prove my Indian legacy through documents which I don't possess," she said.
Rinki said that ID proofs like PAN and Aadhaar are not enough for inclusion in the NRC but that is what most members of the transgender community have. While the process of filing of claims and objections to the National Register of Citizens (NRC) draft published on 30 July begins on 30 August, the transgender community has been left in the lurch as most say they do not have new documents to submit.
Rinki is hopeful that NRC guidelines will be relaxed for those like her.
"There are many like me. My guru, Zeena, was also left out from the NRC list. She was disowned by her family in Jorhat. There is no way for her to get documents from them to prove her citizenship," she said.
Zeena said, "Like Rinki, I left home at an early age. I remained in touch with my siblings in Jorhat, but they refused to cooperate in getting my name enlisted in the NRC. There is little we can do. Our families don't want anything to do with us. We are treated like a blot on the family name."
A recently conducted first-ever study on human rights of transgender persons in the country under the National Human Rights Commission (NHRC) stated that only two percent transgender persons live with their families. This explains the struggles of many from the community while proving their identity in Assam.
The All Assam Transgenders' Association (AATA) has filed a petition in the Supreme Court for inclusion in the draft NRC which will be heard on 16 August.
Swati Bidhan Baruah, founder of AATA and Assam's first transgender person to be a judge, said that approaching Supreme Court was the only option left for people of the community.
"At least 2,000 transgenders had applied for enrolment in the NRC but barely a few made it to the list. It is not possible for transgenders to get legacy documents from their parental homes as they are mostly treated as outcasts. We are hopeful that the apex court will lend a sympathetic ear to our cause," she said.
Chandrani Sinha is a Guwahati-based freelance writer and a member of 101Reporters.com.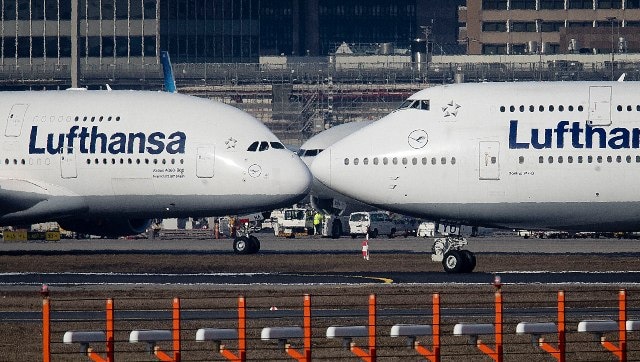 World
With this, an epic 16-year-old dispute over support for airplane makers appears to be heading for an end, at least for now
World
A signed coalition agreement was formally presented to the Knesset secretariat Friday, the last step before a vote and the swearing-in of the new government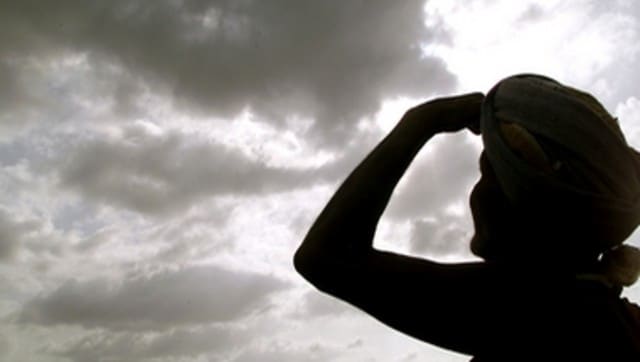 India
Here's what you need to know about what arguably remains the most important season for India