Now, Arvind Kejriwal, AAP leaders apologise to Arun Jaitley; Union finance minister set to withdraw defamation cases
Increasing his 'sorry' count to four, Delhi chief minister Arvind Kejriwal offered a written apology to Union Finance Minister Arun Jaitley on Monday for accusing him of financial irregularities while heading the Delhi District Cricket Association
Increasing his "sorry" count to four, Delhi chief minister Arvind Kejriwal offered a written apology to Union Finance Minister Arun Jaitley on Monday in two defamation suits of Rs 20 crore.
Jaitley filed two defamation cases against Kejriwal. The first was filed in December 2015 against Kejriwal and several other Aam Aadmi Party leaders for accusing Jaitley of irregularities and financial bungling during his 13-year tenure as president of the Delhi and District Cricket Association (DDCA).
The second case was filed in May 2017 against the Aam Aadmi Party leader over the use of an objectionable word by his counsel Ram Jethmalani during the hearing for the first defamation case.
Jaitley has reportedly accepted Kejriwal's letter of apology. Apart from Kejriwal, the other AAP leaders who apologised to Jaitley include AAP MP Sanjay Singh, senior leader Ashutosh, Deepak Bajpai and spokesperson Raghav Chadha mentioned in the first defamation case.
A Kejriwal aide told IANS a joint petition will be filed by the AAP leaders and Jaitley in a Delhi court later on Monday, seeking to withdraw a defamation case filed by the finance minister.
This is the fourth apology that Kejriwal has tendered recently to rid himself of defamation suits. The Delhi chief minister earlier expressed regret to Union Transport Minister Nitin Gadkari and Congress leader Kapil Sibal's son Amit for making false allegations of corruption against them. Both Gadkari and Sibal accepted the apology.
Most recently, Kejriwal had also submitted an apology to Shiromani Akali Dal leader Bikram Majithia for accusing him of running a drug racket in Punjab during the Assembly Election polls. SAD and its ally BJP lost the state Assembly elections in 2017 largely due to the political storm that was created around the drug trade in Punjab. The AAP leader also accused Majithia of patronising drug trade in Punjab and called him a "drug lord".
Kejriwal's apology to Majitha came in for sharp criticism in Punjab with several AAP leaders, including AAP Punjab head Bhagwant Mann resigning from party chief post while Lok Insaaf Party called off its alliance with AAP.
In an article on Firstpost, senior AAP member Atishi Marlena recently wrote that "Kejriwal seems to have made up his mind: That he will live to fight another day and to use his political energy to battle vested interests rather than caught into their trap of a draining politics of bullying-by-defamation. The people most upset by this move would be those who thought they could ring-fence him by occupying him in courtroom battles instead of political ones."
Several others, including Rajya Sabha MP Subhash Chandra, BJP leaders MP Ramesh Bidhuri and Ankit Bhardwaj as well as Sheila Dikshit's former political secretary Pawan Khera have also filed defamation cases against the Delhi chief minister.
Meanwhile, BJP leaders said that the Delhi chief minister has lost credibility and that the public will never believe what he says.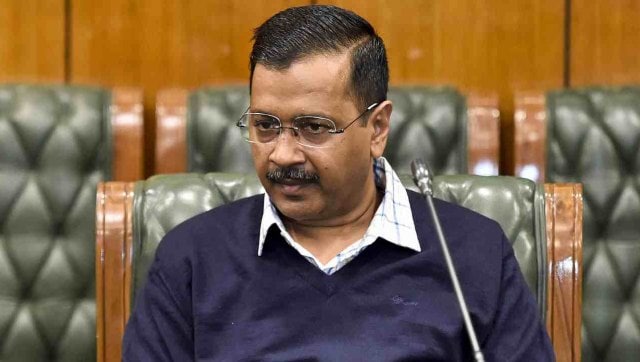 India
People who are getting married in this period will be issued special passes. Such passes will also be available for people heading to airports, railway stations, and other such important areas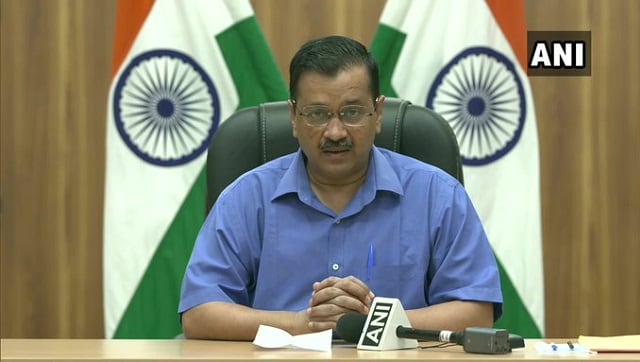 India
Delhi chief minister Arvind Kejriwal said in-house dining at restaurants will not be allowed and cinema halls will be allowed to operate with only 30% capacity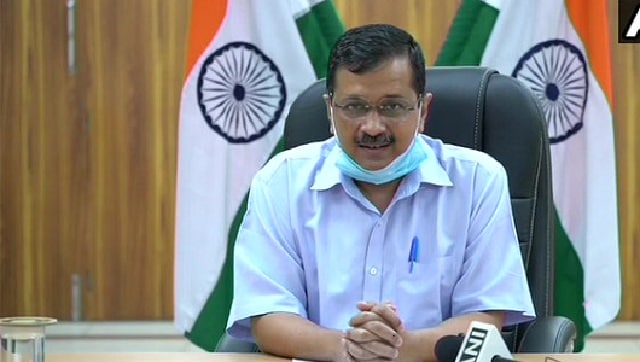 India
The Delhi chief minister chaired a review meeting on the COVID-19 situation in the National Capital on Monday