Nostradamus: Did he really predict Modi's victories, Hindutva's rise and Sonia Gandhi's fall?
French 16th century astrologer Nostradamus said Narendra Modi will defeat a 'white woman', who'd have ruled India and ensured dishonesty spread for years
Remember Nostradamus? The strange French guy who spoke a number of things in a manner so convoluted and puzzling, nobody truly knows what he had in mind — like a certain US president (or most French guys actually) — or what he was driving at.
It could well even be that many of the things purportedly said to be his "predictions", were actually just the laundry list he compiled one weekend, or detailed instructions on how to bake the perfect 16th century rye bread.
After all, when the words in question are: "Mars & Mercure, & l'argent ioint ensemble, Vers le Midy extreme ficcité", which as Google translate would tell us, means: "Mars & Mercury, & the money together, towards the Midy extreme ficcité".
It could mean anything. For all you know, those were the lyrics of a Coldplay song. But believing that he meant every single rather disturbingly specific predictions about the future seems so much easier. And so we shall all believe the above words were a prophecy about the 2004 tsunami. Yes. Let's do that.
Do you like what you've read? Then you'll absolutely love what's coming up next. Drafts and scriptures written by the French soothsayer are still being discovered, and therefore his endless stream of predictions are like the gift that keeps on giving.
Historian Francois Gautier has just stumbled upon a fresh set of writings. And according to a blog post published by The Times of India on Wednesday, these are as eerily specific as anything you will ever see on the internet, which after all, is the final arbiter of all that is good and true.
The blog (link here) was later taken down by the website, but a cache version of it is still available online. It says, among other things, that Nostradamus predicted the rise of Hindutva from year 2014 onwards; the 'supreme leader' of India will be a man born in Gujarat, the land where business is best and honesty reigns. As Keanu Reeves in the Matrix would famously say: Whoa!
And we're just getting started. Nostradamus also said Modi will defeat a 'white woman', who'd have ruled India and ensured dishonesty spread for years. Which basically sounds like every WhatsApp forward sent by your kindly uncle.
And only then do things get very disturbingly specific. Speaking of what Modi needs to do, Nostradamus — 400 years ago, mind you — said he will need to "remove Article 70; institute a Common Civil Code; build a temple to the Hindu Ram; and preserve Kashmir." Man. That's some awfully good predicting.
But before he signed off, he had some words of advice, lest Modi get carried away and not do as has been his destiny since 400 years: "The curse of Hindus is betrayal; thus Narendra should not betray his ideals and the Hindus; or he will lose power. The knowledge of the Hindus will spread to the world and save humanity from apocalypse," Nostradamus is said to have said.

We know what you're thinking; all this sounds a little too specific to be true. And just like everything else in the world that is too specific to be true, this is no different. As this Alt News article helpfully pointed out, Gautier has frequently — and conveniently — stumbled upon Nostradamus manuscripts, hidden away and preserved in trunks. What's more, the article says he has even altered and modified Nostradamus' text, and added new words!
We know what you are now thinking: With such levels of fabrication involved to an already suspicious sounding text, media outlets would deal with the subject using a certain degree of circumspection, or at least caution. You'd hope so. But you'd be wrong. So very wrong. Within moments of the TOI article going up, other media outlets, including Zee News published the report.
In other words: Fake news! Now if someone can only discover a Nostradamus prophecy about Donald Trump...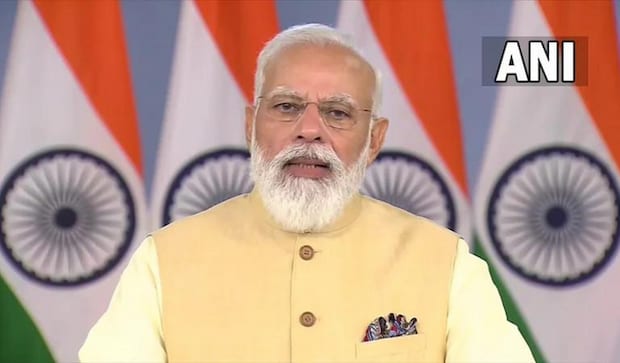 Politics
Multiple YouTube videos sharing the first episode of the controversial BBC documentary "India: The Modi Question" have been blocked as per the directions issued by the Ministry of Information and Broadcasting
World
The World Economic Forum shares a 38-year history with India and looks forward to continued partnership with the country during its G20 presidency under the leadership of Prime Minister Narendra Modi.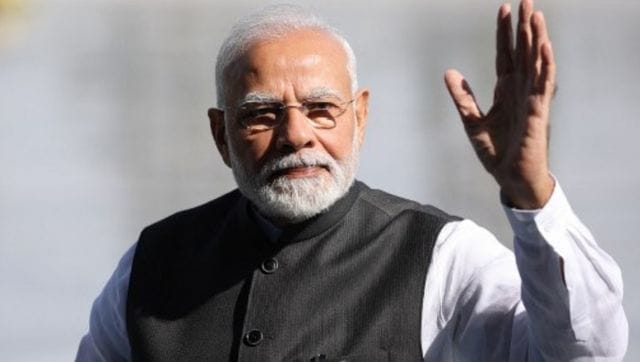 World
Ministry of External Affairs spokesperson Arindam Bagchi said the BBC documentary on Indian Prime Minister Narendra Modi will not be screened in India