North Kashmir in state of mortal fear as unknown men unleash a killing spree on innocent victims
As the gruesome killings dominate the street conversations, rumours are flying thick and fast that the fallen are 'mukhbirs' or 'collaborators'—the tag which makes the slain 'nobody's martyr' in a politically charged valley.
Havran, Kashmir: Amid the rampant run of death across the valley, a deadly pattern is emerging from north Kashmir. The unknown gunners show up at twilight or during the dead of night to knock their targets dead. These killings are different from the escalating encounter deaths in Kashmir.
No one is sure, even as the death toll mounts to six in five days, why men are falling to the bullets of unidentified gunmen in north Kashmir?
But as the gruesome killings dominate the street conversations, rumours are flying thick and fast that the fallen are 'mukhbirs' or 'collaborators'—the tag which makes the slain 'nobody's martyr' in a politically charged valley.
Perhaps, this was the reason why only a few turn up at their funerals. Otherwise, funerals are a big social gathering in Kashmir. Grief unites, so does suspicion. That's why many choose to even stay away from offering condolences at their homes.
But families and relatives of these tagged men maintain they are innocent, have nothing to do with either a security agency or a militant group. But in a war-torn place like Kashmir, not many become receptive to such pleas, largely seen as clarifications, issued in a bid to give a clean chit to the 'tagged' slain.
Amid all this, one question remains unanswered: Who's killing these men, and why?
On Friday, around 9 pm, armed gunmen appeared in a small hamlet of about 200 houses on the foothills of Yamberzal mountains in north Kashmir's Sopore town.
Mohammad Ashraf Mir asked his wife to serve food. When she went inside to wash her hands, someone fired few shots. Three people—Mir's second wife, Saima Mir, two children, and a neighbour—were watching the news on TV.
Mir's first wife, Mubeena Mir thought it was a cracker. Then as more shuddering shots were fired, she ran towards the room where her husband was watching the news. She screamed upon seeing Mir lying in a pool of blood. Nearby, Saima hit in her legs multiple times was crying, like the two children in the room.
"He was not breathing," Mubeena Mir, told Firstpost, inside her home in Havran village, at least 65 kilometres north of Srinagar. "His second wife was crying in pain, she was hit in legs. We shouted out loud but no one heard our cries. No one, but God! We shouted: God! Is there no one who can save us?"
Behind Harvan standing in the backdrop of towering, lush green peaks, a road leads to Lolab valley, where security forces say many foreign militants are hiding and active. The only thing that separates Harvan and Lolab is an Army camp that sits atop mountains.
Mir, the villagers said, had no record of working with security forces, neither with militants. He was simply a Sumo passenger driver. Why was he killed then? No one seems to have a definite answer.
The bloodstains had not been cleared till Saturday morning and only a few from the village had visited Mir's house. His two children—from his second wounded widow Saima (referred to a hospital in Srinagar)—and one daughter from another had no idea about the tragedy that had struck lives. They are possibly going to lead a life of an orphan and probably be forgotten like other thousands of children of conflict.
At least 30 kilometres east of Havran in Gulshan Mohallaha of Hajin town, the erstwhile citadel of the dreaded government militia called Ikhwan, the gunmen opened half of the kitchen door and asked Bashir Ahmad Dar, at 10:00 pm, to come out.
Dar, 26, a carpenter, was having dinner when a masked man took him away from his home. After 15 minutes he called his uncle, Ghulam Hassan Dar, saying he was taken by "Homo",—which if translated into English doesn't point to any specific persons or group—and taken to the next hamlet called Bagat Mohallah.
"We were just doing rounds of one room to another when at 2:30 am, the same three people came back along with my nephew. My nephew asked for the door to be opened. One of the persons said he wanted to talk to Ghulam Hassan," Abdul Rahim Dar, Hassan's brother told Firstpost. "Then Ghulam Hassan also went with them. We just could not sleep. At 3:05 am, there was a firing. At that moment I knew that our people have been killed."
Rahim was right. In the morning, the dead bodies of the uncle and nephew were found few hundred meters from their house. When this correspondent arrived on the crime scene on Saturday, the blacktop was matted with the blood of the two men.
In their modest house, Bashir's two unmarried sisters were in the middle of a heartbreaking mourning. Their wailing cries rented the air in the locality: "Hoa sani bayo… Asie has tche maniez raues lagnai, meanu baya… Hata ase khat tryathas, bayo!" (Oh, our brother! We are yet to apply henna on our hands! In whose care, you left us for, our brother!)
There is fear in the air wherever you go in north Kashmir these days. The main town of Baramulla which had largely remained peaceful and violence-free witnessed the gruesome murder of three boys lately. Shot in their head in an execution-style, the pictures of their dead body shook the entire town.
The dead bodies of three victims—Asif Sheikh, Asghar Sheikh and Haseeb Khan—all in their early twenties, was found on Tuesday evening in Kakar Hamam, few hundred meters from the place where three people were killed, again by unknown gunmen, in 2007.
The common funeral of these three boys was also attended by hundreds of people from the area. Though there were no protests or visible anger at the funeral, fear was palpable in the neighbourhoods of the fallen.
"I have no idea who killed them and why," Ali Mohammad, father of a slain youth Asif Sheikh, said at his home in Baramulla's Syed Karim area. "As if my son was not even born at all."
The lukewarm response that these killings drew might be the regular feature of the overwhelming situation gripping Kashmir ever since it erupted in massive upheaval against the Indian state. But many believe the killings have only exposed the long-drawn fault-lines in Kashmir where label depends upon one's loyalty.
Amid all this, many wish that the recently surfaced dark pattern shouldn't run amok — for if it does, then Kashmir is likely to get many more 'nobody's martyrs'.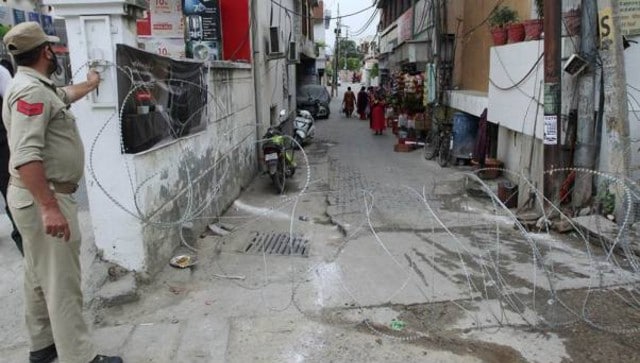 India
The court asked the health secretary of the Union Territory to come out on affidavit within two weeks giving a detailed report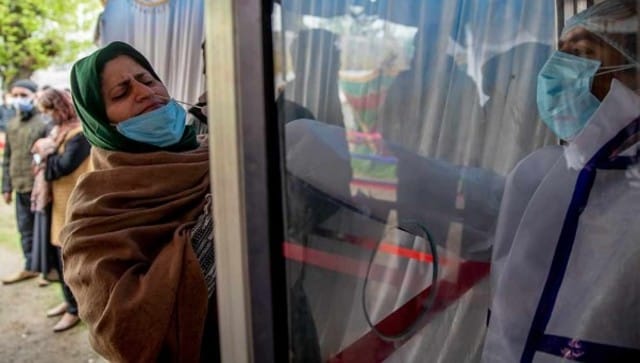 India
COVID-19 cases have seen a sharp rise in the last one month in Jammu and Kashmir with the number of active positive cases having crossed 30,000 on Saturday. The Srinagar district remains the worst hit with over 8,872 active cases and 546 deaths
Lifestyle
From amplifying COVID-relief resources for oxygen, ICU beds, plasma, and medicine on Instagram to donating up to 100 percent of their sales to organisations working on the ground to provide aid to those affected, fashion is positioned to help.