IB says no snooping outside Alok Verma's home; Congress claims BJP put CBI chief on surveillance to guard 'secrets'
After a spell of the internal fighting in CBI, the Centre divested the investigative agency's Director Alok Verma and Special Director Rakesh Asthana from their roles and asked them to go on leave.
The four people caught lurking outside the official residence of Alok Verma, Director of the Central Bureau of Investigation (CBI) who has been sent on leave, were on "routine duty", according to sources in the Intelligence Bureau (IB).
Sources said that the presence of the four men has unnecessarily been "projected otherwise".
"IB is entrusted with the responsibility of collecting intelligence on situations that may affect, inter alia, public order and internal security. Among other things, its units are routinely deployed on a regular basis in sensitive areas. At times, this is done in association with local law enforcement agencies (LEA) and at other times, a surprise element is also built in. This also enables LEAs to respond immediately to developing situations," explained the sources.
"Since such officials are on routine duty, they carry their identity cards. This is unlike surveillance, which is done covertly, without any visible appurtenances. One such unit, in the early hours of today, halted on Janpath where there was an unusual gathering of people. This was with a view to check the reason why people had collected at the location. This is a high-security zone where several protectees reside. Unfortunately, their presence was projected otherwise," sources added.
Meanwhile, the four men who were questioned by the Delhi Police have been let off and are back at the Intelligence Bureau office.  A case is likely to be registered against  Verma's Personal Security Officers.
After a spell of the internal fighting in CBI, the Centre divested the investigative agency's Director Alok Verma and Special Director Rakesh Asthana from their roles and asked them to go on leave. Asthana and Verma were at loggerheads on several issues and accused each other of blocking investigation of several important cases.
Amid this tug of war, M Nageshwar Rao was appointed as the interim director of the CBI with immediate effect on Wednesday.
Meanwhile, Congress party sought to corner the government in a big way using the issue. The leader of the Congress party in Lok Sabha, Mallikarjun Kharge wrote a letter to Prime Minister Narendra Modi, questioning the government's move to divest Verma of all powers. Kharge pointed out that the CBI director's tenure is protected under the law as interpreted by a Supreme Court ruling. The government cannot touch the independent agency's chief without taking the selection committee into confidence. The committee consists of the prime minister, the Chief Justice of India (or any other SC judge nominated by him, and the Leader of Opposition (or the leader of single largest party).
Moreover, in a press briefing held hours after IB and MHA's clarification, Congress accused the Modi government of indulging in "snooping and spying" hours after four IB officials were nabbed outside the residence of CBI Director Alok Verma saying that it was a "blatant and brazen" use of agencies.
"Making the agencies dance to their tune by use of brute force, extortion and murky dealings is the real character of the BJP," Congress leader Abhishek Manu Singhvi said.
He said that four officers, reportedly belonging to the IB, were thwarted by the security guards and PSOs of Verma, who had been sent on leave on the directions of the Prime Minister's Office (PMO).
"There is unimpeachable evidence on camera of at least four officers, early morning today (Thursday), belonging to IB were thwarted at the gates of concerned people who was sent on leave. They are worried about skeletons coming out of the closet," he said.
Singhvi said, "Today, Prime Minister Narendra Modi, his government and President of the ruling party (Amit Shah) were indulging in blatant and shameless surveillance on CBI and have created a fresh new snoopgate. This was nothing but blatant, brazen and beleaguered use of agencies. It also speaks volumes how the IB was being interfered and misused for cheap political end."
He said that it was nothing but a "despotic, malafide and dictatorial attempt to intrude into the daily workings of premier agencies like IB, Central Bureau of Investigation (CBI) and Chief Vigilance Commission (CVC)".
With inputs from agencies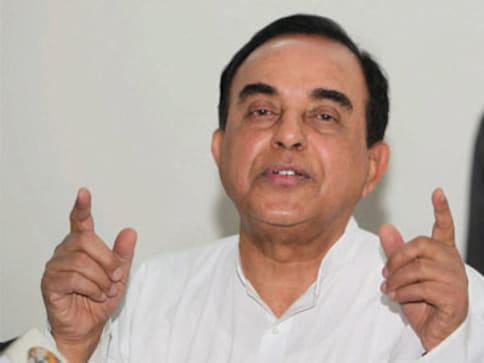 India
Bharatiya Janata Party (BJP) MP Subramanian Swamy on Wednesday said he would discuss Central Bureau of Investigation (CBI) director Alok Verma's leave order with prime minister Narendra Modi to bring the CBI top brass back.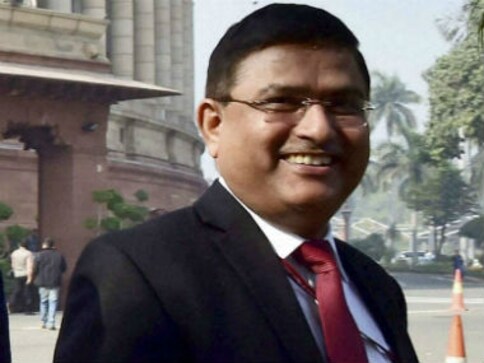 India
The video, which portrays CBI Special Director Rakesh Asthana as a model IPS office and lists his achievements, has been widely shared on social media.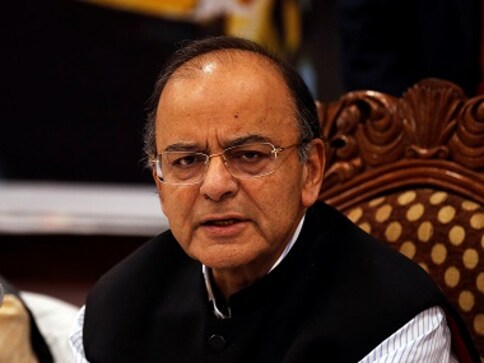 India
Answering questions at a post-cabinet briefing, Finance Minister Arun Jaitley said that a SIT will be formed to go into mutual allegations of bribery levelled by Verma and Special Director Rakesh Asthana in keeping with the principle that those accused will not probe the charges or supervise the investigation into charges against them.