'No one killed anyone in 2002', say critics of verdict in Sohrabuddin case; DG Vanzara claims encounter foiled Modi assassination bid
One of the accused in the case of the allegedly fake encounter of Sohrabuddin Shaikh, former IPS officer DG Vanzara on Friday claimed that Prime Minister Narendra Modi — then chief minister of Gujarat — would have 'met the same fate' as political leaders like Indira Gandhi and Benazir Bhutto who had been 'successfully assassinated' by terrorists.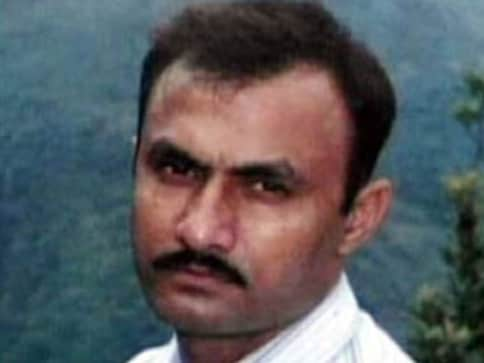 Justifying the 'preemptive encounters' by Gujarat Police on the day CBI court acquitted all accused in Sohrabuddin Sheikh fake encounter case, former IPS officer DG Vanzara said that Narendra Modi may have been assassinated, if not for the police's controversial encounter.
Vanzara, who was one of the sixteen police officers previously acquitted in the same case, on Friday claimed that Prime Minister Narendra Modi — then chief minister of Gujarat — would have "met the same fate" as political leaders like Indira Gandhi and Benazir Bhutto who had been "successfully assassinated" by terrorists. "We saved the saviour," Vanzara said on Twitter.
Terrorists successfully assassinated Political Leaders like Indira Gandhi, Rajiv Gandhi, Beant Singh, Benazir Bhutto & Premdasa. Had Post-Godhara Preemptive Encounters not carried out by Gujarat Police, @narendramodi would hv met d same Fate. We saved d Saviour. #SohrabuddinCase

— DG Vanzara (@VanzaraDg) December 21, 2018
He said, "Our team suffered irreversible loss due to fake cases. Politically motivated cases proved fake and not the encounter. Congratulations to officers and families of the officers who are the actual victims."
All 22 accused in the killings of Shaikh, his wife Kausar Bi and his aide Tulsi Prajapati were acquitted on Friday by a special CBI court because of insufficient evidence, even as the judge expressed sorrow over the loss of "three lives."
Special CBI Judge SJ Sharma said in his ruling that the court feels sorry for the families of Shaikh and Prajapati as "three lives were lost", but the system demands that the court go solely by evidence. "...I am helpless," the judge said. The court noted that the prosecution could not have done much to salvage its case as key witnesses turned hostile.
"There is no substantial evidence on record. The evidence submitted does not conclusively show that these 22 accused were the authors of this crime," it said. All the accused, who were mostly police officials from Gujarat and Rajasthan, were out on bail during the year-long trial.
The 13-year-old case saw several twists and turns, including 92 prosecution witnesses turning hostile. At one point, BJP president Amit Shah was also arrested briefly in 2010 in the case before being discharged in December 2014.
He said while there was no denying that Shaikh and others were killed, "going by the evidence on record, the court could not conclude that the present accused persons could be questioned, or, held accountable for those deaths."
Of the 22 accused, 21 are police officers from Gujarat and Rajasthan, who the CBI said were part of the teams that abducted the three and later killed them in staged encounters. The remaining accused was owner of the farm house in Gujarat where Shaikh and Kausar Bi were illegally detained before being killed.
Police said Sohrabuddin was linked to terror groups like Lashkar-e-Taiba and allegedly conspired to assassinate Prime Minister Narendra Modi, who was then Gujarat chief minister.
The CBI had charged 38 persons, including Amit Shah, who was then Gujarat home minister, Gulabchand Kataria, the then Rajasthan home minister, and senior IPS officers like DG Vanzara and PC Pande.
Sixteen people, including Shah, Kataria, Vanzara and Pande, were earlier discharged by the CBI court due to lack of evidence. The case had evoked controversy when judge BH Loya, who was presiding over the CBI court, died three years ago after a heart attack. His family made unsubstantiated allegations that the judge was offered a huge bribe to rule in favour of the prime accused.
CBI had claimed Vanzara summoned Gujarat IPS Ashish Pandya while the latter was on leave, to be part of Prajapati's alleged encounter. "CBI failed to produce any substantial evidence, phone records to prove Vanzara called Pandya for this specific purpose. There is nothing to conclude Vanzara had any knowledge of the alleged conspiracy," the court said.
The court's verdict drew mixed responses in the courtroom. While the accused, all of whom were present in court, broke into tears of joy, congratulated and hugged each other, Shaikh's brother Rubabuddin looked visibly upset.
The Indian Express quoted Rubabuddin as saying, "The court has not accepted any evidence. It looks like my brother Sohrabuddin killed himself. When the HC discharged six policemen in September, I lost hope. It was very clear that the accused before the trial court will also be acquitted."
Members of the Opposition reacted sharply to the verdict, also referring to judge Loya's death. Abhishek Manu Singhvi, national spokesperson for the Congress, tweeted questioning the verdict.  "No one killed Sohrabbudin? Not even one of the 22 accused (were) remotely involved?" he said.
ambiance, independence of prosecutorial agency, fearlessness matters. Where 92 out of 200 witnesses turned hostile (and these 50% were the most imp witnesses) wht else cld u expect in #Sohrabuddin case? No one killed sohrab ? Not even one of 22 accused remotely involved?

— Abhishek Singhvi (@DrAMSinghvi) December 22, 2018
Congress leader and senior lawyer Kapil Sibal said, "The message: In some cases, if you kill, the law will protect you."
Are we to salute the justice delivery system and thank CBI which openly helped the accused in the Sohrabuddin case ?

Families of victims told that there are no accused . All 22 acquitted !

The message : In some cases if you kill the law will protect you .

Shame !

— Kapil Sibal (@KapilSibal) December 22, 2018
Preeti Sharma of the Aam Aadmi Party (AAP) listed the deaths and said that "no one " had "killed anyone in 2002".
No one killed Sohrabuddin
No one killed Kausar Bi
No one killed Judge Loya
No one killed Haren Pandya
No one killed anyone in 2002 #SohrabuddinCase

— Preeti Sharma Menon (@PreetiSMenon) December 21, 2018
Special court says no evidence against accused including Amit Shah in Sohrabuddin, Tulsi Prajapati, Kauser Bi fake encounters. Sure. Call records of Shah, internal notes by Gujarat CID, forensic report, witness statements mean nothing. pic.twitter.com/R9zgqPowzr

— Rana Ayyub (@RanaAyyub) December 21, 2018
CBI WILL NOT file an appeal against the Order acquitting all accused in Sohrabuddin case.
They didn't when @AmitShah was given clean chit for 17 murders.
They didn't when @BSYBJP was given clean chit on corruption.
They didn't when Gali J Reddy was given a clean chit.

— Brijesh Kalappa (@brijeshkalappa) December 21, 2018
The Nationalist Congress Party on Friday said the acquittal was "not shocking" as the outcome of the case was "pre-decided". The party also alleged that several witnesses in the case turned hostile "under pressure" and "cases were taken away from certain judges".
NCP spokesperson Nawab Malik said the CBI, which investigated the case, should immediately appeal in a higher court.
The CBI is yet to receive copy of the order of the case, an agency spokesperson said on Friday in a cautious response to queries related to its future course of action. The spokesperson also remained economical in using words and refused to commit to the usual response of the CBI that it would study the order before deciding on filing of appeal in the matter. He said his statement is limited to the sentence,"the CBI is yet to receive the order."
The agency which had reacted within minutes of the 2G scam verdict stating that it would file an appeal against the order stopped short of making any commitment on filing an appeal against the Special CBI court verdict acquitting 22 accused in the 13-year old fake encounter case.
With inputs from agencies
Find latest and upcoming tech gadgets online on Tech2 Gadgets. Get technology news, gadgets reviews & ratings. Popular gadgets including laptop, tablet and mobile specifications, features, prices, comparison.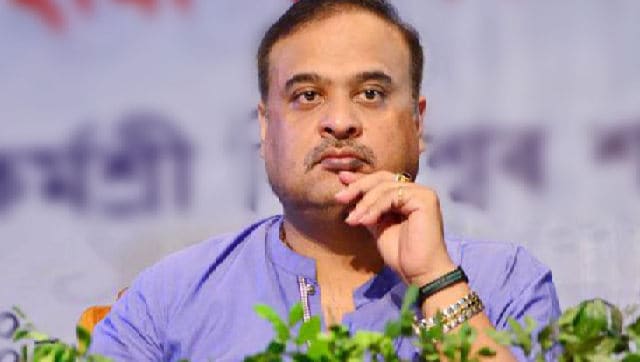 India
Attacking the AASU, which protested against Narendra Modi and Shah's visit to the state, Sarma questioned whether protesters donated "a single unit of plasma in the fight against COVID-19"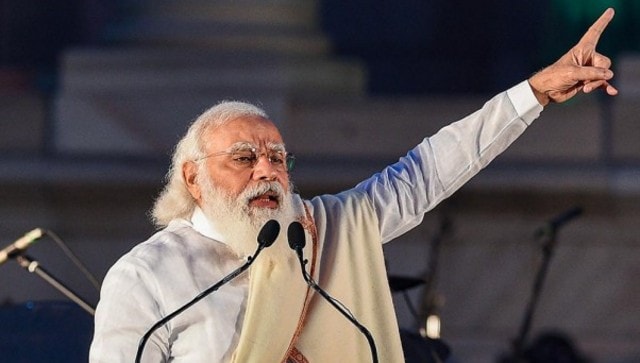 Politics
Netaji would have been proud that the government he dreamt of is fighting a pandemic with vaccines developed by it, and gave a befitting reply whenever its sovereignty was challenged, Modi said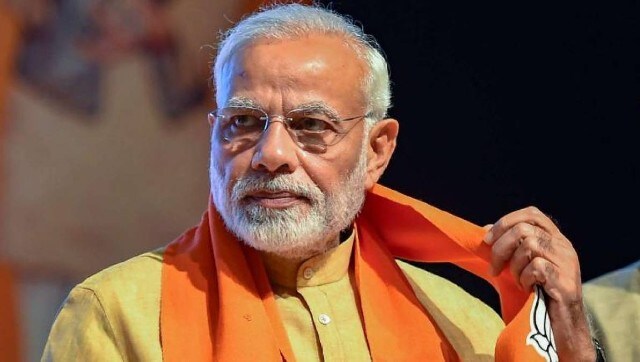 India
Modi, one of the trustees of the Shree Somnath Trust, was named to the top post unanimously during a meeting which he attended via video conferencing