Sohrabuddin 'fake encounter' case: Special CBI court acquits all 22 accused due to lack of evidence
A special CBI court on Friday acquitted all 22 policemen who were in trial in the sensational Sohrabuddin Shaikh-Tulsiram Prajapati alleged fake encounter case of 2005. The policemen were acquitted due to lack of evidence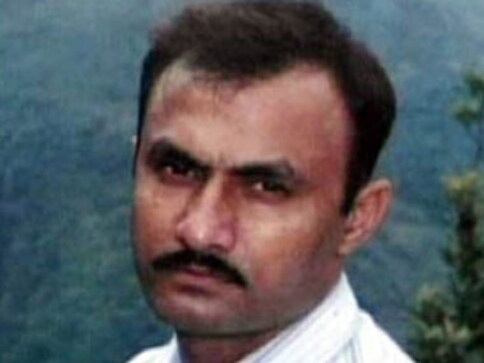 A special CBI court on Friday acquitted all 22 accused, including 21 policemen, in the alleged fake encounter killings of gangster Sohrabuddin Shaikh, his wife Kausar Bi and his associate Tulsi Prajapati.
The policemen were acquitted due to lack of evidence. "Government machinery and prosecution put in a lot of effort in this case. 210 witnesses were brought but satisfactory evidence didn't come and witnesses turned hostile. There is no fault of the prosecutor if witnesses don't speak," said the court.
Special CBI Judge SJ Sharma in his ruling said the court felt sorry for the families of Shaikh and Prajapati as "three lives were lost". But the system demands that the court go solely by evidence, he added.
Judge Sharma said the prosecution had failed to establish a cogent case to suggest that there was any conspiracy to kill the three people, or that the accused persons had any role in it. He said that while there was no denying that Shaikh and the others were killed, "going by the evidence on record, the court could not conclude that the present accused persons could be questioned, or, held accountable for those deaths."
The case has attracted much attention as BJP chief Amit Shah, who was Minister of State for Home in Gujarat at the time of the incidents, was one of the accused before being discharged in 2014. During the trial, as many as 92 prosecution witnesses turned hostile.
Of the accused, 21 are junior-level police officials from Gujarat and Rajasthan. The other was the owner of a farmhouse in Gujarat where Shaikh and Kausar Bi were illegally detained before they were allegedly killed.
The court earlier discharged, for want of evidence, 16 of the 38 persons charge-sheeted by the CBI. These included Amit Shah, the then Rajasthan home minister Gulabchand Kataria, former Gujarat police chief PC Pande and former senior Gujarat police officer DG Vanzara.
According to the CBI, Shaikh, an alleged gangster with terror links, his wife Kausar Bi and his aide Prajapati were abducted by Gujarat police from a bus when they were on their way to Sangli in Maharashtra from Hyderabad on the night of 22 and 23 November, 2005.
Shaikh was killed in an alleged fake encounter on 26 November, 2005 near Ahmedabad. His wife was killed three days later and her body was disposed of, the CBI said. A year later, on 27 December, 2006, Prajapati was also shot dead by Gujarat and Rajasthan police in an alleged fake encounter near Chapri on Gujarat-Rajasthan border.
The case was initially probed by the Gujarat CID before the CBI took over in 2010. The Supreme Court in 2013 directed that the trial be shifted to Mumbai from Gujarat on the central agency's request to ensure a fair trial. The prosecution examined 210 witnesses, of which 92 turned hostile.
Even as the trial has wound down to a close, two prosecution witnesses applied to the court Wednesday that they be re-examined. One of them, Azam Khan, an aide of Shaikh, claimed in his plea that accused Abdul Rehman, a former police inspector who had allegedly fired on Shaikh, threatened Khan that if he did not depose as told, he would be framed up in false cases.
His wife was also threatened, Khan claimed. Another witness, Mahendra Zala, a petrol pump owner, has alleged that the prosecution did not furnish to the court his statement recorded before a magistrate.
With inputs from PTI
First Cricket News
Among the five successful bidders for WPL franchises is Adani Sportsline, part of the Adani Group, that has acquired the Ahmedabad-based team, calling it the Gujarat Giants, for a sum of Rs 1,289 crore.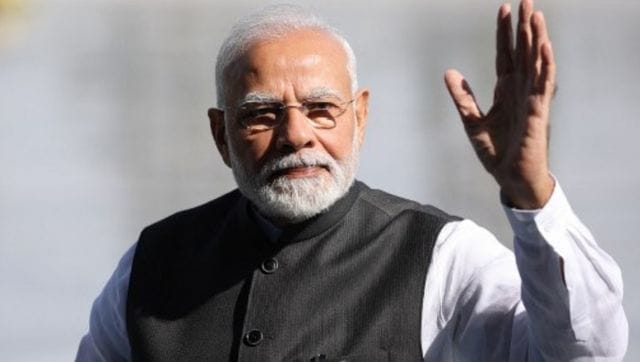 World
Call for an independent probe into the BBC over Modi documentary' on Change.Org, which strongly condemns the BBC for failing to meet the highest standards of editorial impartiality, has attracted over 2,500 signatures since it went online on Sunday night.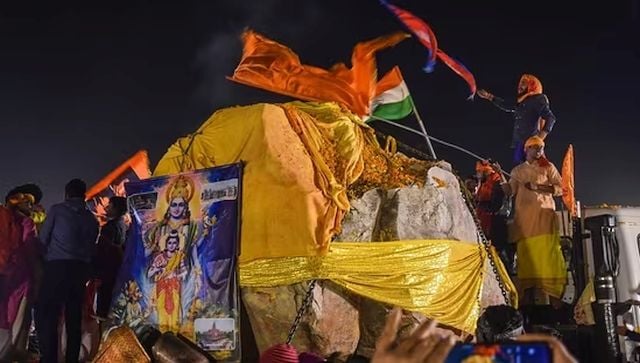 India
Two large shaligram stones from the Kali Gandaki waterfall in Nepal have been brought to Uttar Pradesh's Ayodhya. They are likely to be used to carve the idols to be placed inside the Ram temple. These rocks from centuries ago are considered to be a form of Lord Vishnu