Nitish Kumar's convoy pelted with stones in Buxar; Bihar chief minister escapes unhurt
Bihar chief minister Nitish Kumar's cavalcade was pelted with stones on Friday while he was on his way to a village as part of the state-wide Vikas Samiksha Yatra. The chief minister was unharmed
Buxar: Bihar chief minister Nitish Kumar's cavalcade was pelted with stones on Friday while he was on his way to a village as part of the state-wide Vikas Samiksha Yatra. The chief minister was unharmed.
An unfazed Kumar, who went on to address a public meeting in Dumraon block, said, "Some people feel disturbed over my commitment to progress of the state. They try to mislead and provoke others but people should not get perturbed over such minor happenings".
An official accompanying the chief minister told PTI over phone that some people had hurled stones at the cavalcade but it did not hamper the movement of the carcade. He said the cavalcade moved ahead for the village where
the chief minister launched 168 schemes worth Rs 272 crore before addressing public meeting.
It was not immediately known who were the persons who indulged in stone-pelting and what was their grouse.
The chief minister said, "My purpose is not to run government from the state capital but to assess ground
realities and progress of development schemes so that basic amenities like roads, clean water and power reach every village, in fact, every locality, in the state. If anybody is trying to mislead people about my mission, the reality will speak for itself and the mission would never get derailed".
He also spoke at length about his mission of ban on sale and consumption of alcohol and the drive against dowry and
child marriage as also measures being taken by the government for skill development of the youths so that they got better job opportunities.
The CM told security personnel deployed at the venue of the public meeting "do not worry about any protests. If some people want to raise slogans and show black flags." Kumar has been criss-crossing the state as part of
"Vikas Samiksha Yatra" to take stock of implementation of developmental programmes at the grassroot.
India
The decision was made at the meeting of the Crisis Management Group presided over by Chief Minister Nitish Kumar. The state saw a 10 percent positivity rate over the past week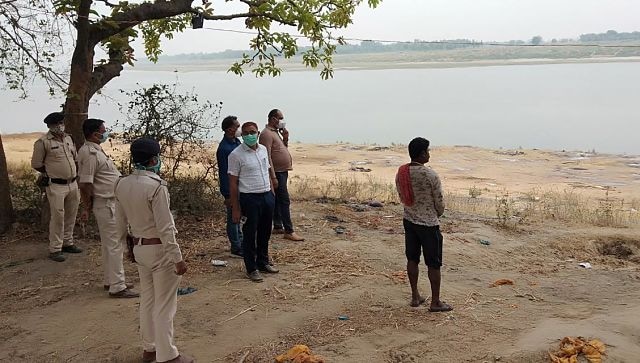 India
The Ganga flows through the coastal area of ​​Ghazipur in UP, and 'Chausa Ghat' in Buxar. So whatever flows through Varanasi reaches the river banks in Ghazipur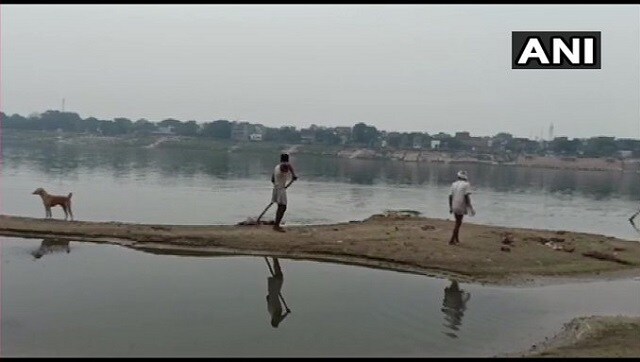 India
Some news channels claimed these were of COVID-19 patients from Bihar who might have been dumped by callous officials, state government strongly denied the same, asserting that none of the deceased was a local resident.