Nipah virus: Life limps back to normalcy after scare in Kerala, but travel advisory remains in four districts
Deserted streets in several parts of Kozhikode district are gradually coming back to life. Locals who fled in fear of the fatal Nipah virus (NiV) that killed 11 people are gradually returning home.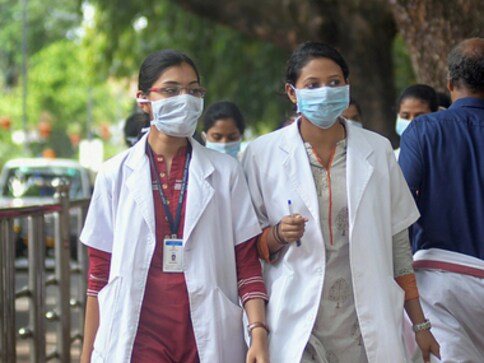 Deserted streets in several parts of Kozhikode district are gradually coming back to life. Locals who fled in fear of the fatal Nipah virus (NiV) that killed 11 people are gradually returning home.
"Those who left the area are coming back. Life is returning to normalcy", said Aiysha KK, sarpanch of Changaroth Grama Panchayath, Sooppikkada village in Perambra taluk, where the first case was reported. "The government is trying its best to contain the virus from spreading", she added.
Kerala has issued travel advisory warnings to residents visiting four districts in the state. "Kozhikode, Malappuram, Kannur and Wayanad, are currently being monitored to contain the virus from spreading. People from outside Kerala have been advised to avoid visiting these four districts", said Rajeev Sadanandan, additional chief secretary of the Health Service Department.
According to the district collector's office, the death toll due to Nipah stood at 11, with at least 22 other suspected cases. The case came into light after three members of a family from Sooppikkada died of viral encephalitis with myocarditis. While 26-year-old Mohammed Sadik and his brother 28-year-old Mohammed Salih died on 5 May and 18 May respectively, their aunt Mariyam passed away on 19 May.
Following the deaths, several rumours spread on social media prompted residents in and around the area to flee to other towns and cities. State police chief Loknath Behra said the police force has noticed a number of fake messages circulating through social media asking people not to visit Kerala or allow people from Kerala to visit other places due to the Nipah virus.
"Such messages have caused panic among people. No official agency has issued any such 'advisory'. Creation of fake or false messages, spreading them to cause panic or public disorder are criminal acts and liable for investigation and prosecution", he said. "Those who forward such messages will face investigation and prosecution. Directions have been issued to all DGPs (crime) to register criminal cases against those promoting such fake messages", he added and asked residents to not get affected by such fake messages. "They should not panic. They should cooperate with the police", Behra said.
Nipah virus, which was first identified during an outbreak in Kampung Sungai Nipah, Malaysia, in 1998, is primarily carried by fruit bats of the Pteropodidae family. The virus can spread through other mediums including human-to-human contact and has a fatality rate of 70 percent. According to the World Health Organisation (WHO), Nipah is capable of infecting pigs and other domestic animals and there are no vaccines available for the disease; the primary treatment for infected humans is through intensive care.
Lini Sajeev, a 28-year-old nurse who reportedly died of Nipah after spending a week in the hospital, was treating two patients from whom she is suspected to have caught the infection. Chief Minister Pinarayi Vijayan announced a solatium for Sajeev's family from the state relief fund.
The chief minister said a sum of Rs 10 lakh will be deposited for her two children and her husband will be provided a job according to his qualifications in the government sector. He also announced a solatium of Rs 5 lakh for the relatives of those who died due to the Nipah outbreak.
While earlier reports said the Kerala government had locked down Sooppikkada, Thulasidharan Nair D, a junior superintendent at the Perambra Village office, said the government did not order any evacuation. People left on their own will, Nair said. He added that the situation is coming under control. The infected people who died were first treated at the Perambra taluk hospital. "Some left the area, but they are coming back. Some had plans to visit the area; they have postponed it", another official said.
Union Health Minister JP Nadda has spoken with both the director of the National Cooperative Development Cooperation (NCDC,) and the All India Institute of Medical Sciences (AIIMS) team camping in Kerala.
"Instructed them to leave no stone unturned in terms of proactively countering the nipah virus threat. I urge everyone to stay alert and avoid rumours(sic)", he tweeted.
The Centre sent a team of exprets, including Surjit Singh, director for the National Centre for Disease Control, SK Jain, head of epidemiology, NCDC, P Ravindran, director, Emergency Medical Relief, and Naveen Gupta, head of Zoonosis, NCDC, to monitor the situation.
The state government has additionally set up advisories on food and hygiene habits. Kozhikode district collector UV Jose was unavailable for comment.
The author is a member of The NewsCart, a Bengaluru-based media startup
Explainers
Iwao Hakamada was in 1966 accused of robbing and murdering his employer and his wife and children. The 87-year-old, who spent nearly 50 years on death row, was released from prison in 2014 after a court ruled investigators could have planted evidence. Now, the high court has ordered a new trial
Explainers
A native of Zhejiang province, the 63-year-old Li Qiang is an acolyte of Xi Jinping. Qiang is the former party chief of Shanghai and his elevation was earlier in doubt over his handling of the two month-lockdown in the financial hub last year
Explainers
Solidifying his political power, Xi Jinping took oath for a third time as China's president on Friday. His new five-year term will see Xi tackling a number of issues, including a slowing economy, highly strained ties with the US and border tensions with India