Nine injured in IED attack on army patrol party in Jammu and Kashmir's Pulwama; area cordoned off to conduct search operation
An improvised explosive device (IED) blast on an Army patrol party in Jammu and Kashmir's Pulwama injured nine security personnel on Monday
An IED blast on an Army patrol party in Jammu and Kashmir's Pulwama injured nine security personnel on Monday

The attack aimed at a multi-vehicle patrol part of the 44 Rashtriya Rifles on the Arihal-Pulwama road

The Rashtriya Rifles were earlier targeted by militants in August last year in a similar attack in Pulwama
An improvised explosive device (IED) blast on an army patrol party in Jammu and Kashmir's Pulwama injured nine security personnel on Monday.
The attack aimed at a multi-vehicle patrol part of the 44 Rashtriya Rifles on the Arihal-Pulwama road. The injured, who were travelling in the bullet-and-mine-proof Casper vehicle, were rushed to the hospital and are reportedly in a stable condition.
Srinagar-based defence spokesman Colonel Rajesh Kalia said the attack, which took place in Pulwama's Arihal region, was a "failed attempt" and the troops are safe. The area was cordoned off and a search operation for the militants was launched.
The attack comes less than a week after militants opened fire on and hurled grenades on a CRPF patrol party at Anantnag's KP Road, a part of the Amaranth Yatra route. Five security personnel died in the attack.
The location of blast is also 27 kilometres away from the area along the Jammu-Srinagar National Highway where an attack on a CRPF convoy on 14 February killed 40 paramilitary personnel.
The Rashtriya Rifles were earlier targeted by militants in August last year in a similar attack in Pulwama, when an IED was triggered in Navpora Payeen was detonated when a Casper vehicle was passing through the area. However, no loss of life or injuries was reported.
With inputs from agencies
also read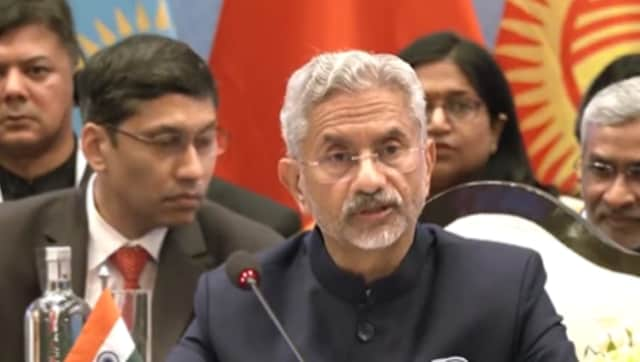 World
Noting that the international situation is challenging, Jaishankar said the global environment today demands that the BRICS nations should approach key contemporary issues seriously, constructively and collectively
World
Hafiz Abdul Salam Bhuttavi, an UN-designated terrorist who trained the LeT attackers for 26/11, died in a prison in Pakistan's Punjab province while serving a sentence for terror financing, his aide said on Wednesday
World
US ambassador to India Eric Garcetti reminisced how Americans too lost their lives in 26/11 Mumbai attacks. He underlined joint India-US efforts to counter the menace of terrorism