NGT ruling on Bellandur Lake: Election in 2018 puts ruling Congress under greater pressure
Wednesday's ruling by the National Green Tribunal (NGT) on Bellandur Lake in Bengaluru came as a huge boost to various civic organisations and activists, citizen forums and resident associations fighting for the lake's right to breathe
Wednesday's ruling by the National Green Tribunal (NGT) on Bellandur Lake in Bengaluru came as a huge boost to various civic organisations and activists, citizen forums and resident associations fighting for the lake's right to breathe. The NGT ordered all industries discharging effluents into the Bellandur Lake to be shut down and also imposed a Rs five lakh fine on anyone found dumping either municipal solid waste or domestic waste into the lake.
Further, it ordered the Karnataka government and its agencies like the Karnataka State Pollution Control Board (KSPCB), Karnataka Lake Development Authority and Bengaluru Development Authority (BDA) to get cracking on the job of desilting the lake and clear it of all pollutants within a month, and also to get an action plan ready within a fortnight. The NGT also told the agencies to ensure no new untreated sewage enters the lake and inspect and analyse the effluents from the industries around the lake to ensure that they were within permissible limits.
Following this NGT ruling, The Times of India reported on Thursday that 97 water based industries polluting Bellandur Lake had been served closure notices by the KSPCB from the 486 industries it had identified in a five kilometre radius of the lake. Most of these industries are small-scale units working in the areas of dyeing, washing, laundry, garments, leather tanning and automobile repair.
That, the government has acted so swiftly is good to see, especially as the Bellandur Lake has been much in the news for frequently frothing, foaming and catching fire — the last such incident being as recent as February this year.
One of the largest lakes in Bengaluru, the Bellandur Lake is spread across 917 acres and situated in the southeast of Bengaluru. It is also one the most polluted of lakes and its polluted water flows into Varthur Lake, which too has had a record of catching fire a few times. Bellandur Lake receives around 40 to 45 per cent of the city's sewage and has a catchment area of around 148 square kilometres or 37,000 acres.
However, this is not the first time that the NGT is showing its ire at the Karnataka government. It had taken objection to the state government interpreting its May 2016 order of maintaining a buffer zone around lakes from 30 metres to 75 metres; it also pulled up the various government agencies for not stopping sewage discharge into the lake and for not following its earlier orders to clean up the lake after last year's fire.
But is this all possible in a month — the deadline set by the NGT to desilt the lake? Bearing in mind that Bellandur Lake is also the largest and most polluted of Bengaluru's lakes, with toxic effluents, including methane that caused the earlier fires?
Firstpost reached out to Sridhar Pabbisetty, CEO, Namma Bengaluru Foundation (NBF), which is at the forefront of the various civic organisations, like The Forward Foundation, Citizen's Action Forum and other citizens' bodies and resident welfare associations, fighting for Bellandur Lake. He told Firstpost that a lot could be achieved in a month by state agencies. "De-weeding; fencing of the lake; and sewage quantification exercise — time for guesstimates is over, measure how much MLD sewage is really being released into the lake; continuously monitor the water quality; and ensure that industries work according to the norms and strictly monitor them for compliance," he said.
In fact, he felt that most of the short-term measures suggested by the expert committee formed by the BDA could be achieved in six months, which is the time frame suggested by the committee.
This expert committee was formed under the chairmanship of the chief secretary to the state government, comprising heads of various government agencies and representatives from the civic bodies and resident welfare organisations. As CEO of NBF, Pabbisetty is a member of this expert committee.
Meanwhile, Professor TV Ramachandra of the Indian Institute of Science (IISc), who is also part of this expert committee, had famously declared last year through a study he had undertaken — with his colleague Dr Bharath H Aithal of the Centre for Ecological Sciences from IISc — that Bengaluru would be a dead city in five years. The IISc report pointed to the unbridled growth of 525 percent of built-up area, 78 percent decline in vegetation, and 79 percent decline in water bodies as major reasons for the city's decline.
The IISc report stated that 54 percent of lakes had been encroached upon by illegal buildings, untreated sewage was being sent to 66 percent of lakes, 14 percent of lakes were surrounded by slums, 72 percent of lakes had losses of catchment area and that there was a lack of a proper policy on land use and water.
So, what are the short-term recommendations of this expert committee?
Among those listed on the BDA website are:
-Regular harvesting of macrophytes that help in curtailing nutrients accumulation.
-Stopping the dumping of municipal solid and construction and demolition waste.
-Evicting all waste-processing units (in the vicinity of lakes and the lake bed).
-Ensuring all apartments let only treated water to the lake.
-Providing water quality details and inflow to the lake.
-Installing online water quality monitors at the treated water outlets from a 250 MLD Sewage treatment plant (STP).
-Installing surveillance cameras; to ensure zero untreated effluent discharges by industries.
-Putting in place surprise environment audit mechanisms; and ensuring the free passage of water by restoring storm water drains, waste weirs, freeing of all debris; and improve aeration by installing fountains.
To be fair to the government, it undertook a massive demolition drive last year around storm water drains. This drive was undertaken, following NGT's ruling in May 2016, when it had directed government agencies to demolish or disallow any further construction around 75 metres from lakes and 50 metres around primary storm water drains. Meanwhile, the Central government's sanctioned Rs 800 crore under the Atal Mission for Rejuvenation and Urban Transformation (AMRUT) scheme to Karnataka to mitigate pollution in the lakes — of which, Rs 500 crore was for laying a 74-kilometre-long trunk sewage pipeline and Rs 162 crore to construct four sewage treatment plants (STPs) in Bellandur Lake. Of these, one STP is expected to become functional by July and another one is also expected to be completed later this year.
Last month, the state government even invited experts from the UK and Israel to examine the Bellandur Lake, to find solutions for its clean-up.
NDTV quoted Sam Morgan, head of Bluewater Bio Ltd, as saying, "Biologically, it is dead on the surface, but you have lots of plant life, so there is potential there. We can treat the incoming waste water, get rid of the pollution, get rid of the oxygen load on the lake — and the lake will then clean itself up."
Of the 280 or so lakes in Bengaluru in 1993, only 100-odd lakes still exist, of which around 17 lakes are considered healthy ones. The city has been steadily losing its lakes over the past few decades to contamination from immersion of idols, sewage inflow, debris lining the shores, erosion of tree cover and unrestricted commercial fishing.
Interestingly, one of Chief Minister Siddaramaiah's pre-poll budgetary announcements in March, was the cleaning up of all the lakes in Bengaluru. He had even told corporators and officials recently, to "make Bengaluru a smart city and not a smart thoti (garbage bin)", and utilise all their grants and get cracking on implementing all projects by December. And, what the government can definitely hope to achieve by December, is the implementation of all the short-term goal recommendations of the expert committee of the BDA.
After all, this could impact the Congress' re-election chances next year, when Assembly elections are announced in 2018.
Meanwhile, the citizens' fora have to continue to be vigilant. And towards, this, the NBF announced on Wednesday, the formation of a 10-member committee, called United Bengaluru for Bellandur — comprising petitioners, local residents and experts to ensure implementation of the NGT's directions.
India
President Murmu will also inaugurate the Integrated Cryogenic Engines Manufacturing Facility of Hindustan Aeronautics Limited in Bengaluru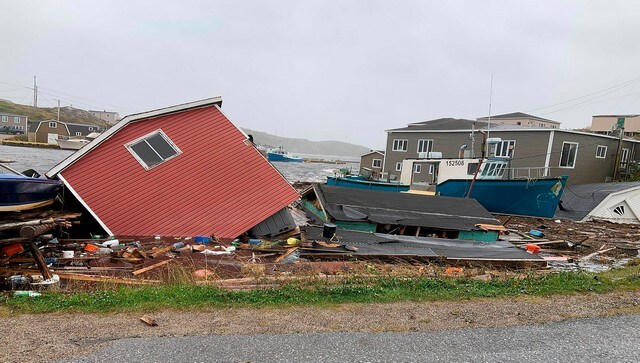 Explainers
Once a storm reaches maximum sustained winds of 119 kmph or higher, it is classified as a hurricane, typhoon, or tropical cyclone. However, the moniker given to it depends on its location
Explainers
Mohan Bhagwat's visit to the Kasturba Gandhi Marg mosque at the heart of the Delhi – his second meeting with Muslim intellectuals over the past month – comes amid an unprecedented outreach to the minority community by the RSS chief and in the backdrop of the Gyanvapi mosque row