Nepal cashes on as India's price cap send stents disappearing from country
The NPAA is convinced that hospitals make the highest profit on stents and — therefore — avoid audits to curb inappropriate use.
Kathmandu: In Nepal, also the land of gods, they say one part of life is the casino and the other part which is fast booming is the business of stents.
New Delhi's decision to cap prices of expensive stents — a device used to facilitate blood flow in arteries — is now benefitting hospitals in next door Himalayan nation where heart surgeons are offering rich patients the expensive tubes now banned in India.
Interestingly, the patients are mostly Indians flying into the Himalayan capital for implants. Like the casinos in Nepal that draw thousands of Indians every year, the new business of stents — claim many in dusty Kathmandu — is likely to be the new trigger for Indians to book a flight to the land-locked Himalayan nation.
What is interesting is the fact that bulk of doctors conducting such stent placements are from India, all using high priced stents normally used to avoid heart surgeries but currently banned in India. "They are coming almost on a regular basis because expensive stents are slowly getting out of the Indian market," said Bhuban Sitaula, a doctor with Nepal's oldest and busiest Bir Hospital in Kathmandu.
Indian Medical Association (IMA) rules do not prevent Indian doctors from performing surgeries abroad. For the records, Indian doctors have been routinely flying to Dubai every month to conduct operations.
Now, Nepal, claim sources, will be the latest home of this growing breed of doctors who, over the last decade, have been developing medical practices outside India alongside their operations within the country.
"Many healthcare chains in India are contemplating opening their centres in Nepal for such operations because of the recent capping of prices," said a top health ministry official in Kathmandu. The official, who spoke on condition of anonymity, said the flight of patients and doctors from India could be a reverse medical tourism. "And patients who need post-operative care after the implant can always be in touch with their doctors in India," said the official, adding specialised stents is an untapped market in Nepal, a virtually "grey area" and hospitals are expecting loads of patients from India.
Sitaula said he will not have figures to quantify the business but numbers, he claims, will go manifold as the list of those seeking such implants is high in India. Approximately 600,000 cardiac stents are sold across India every year, the unofficial figure is double the official figure. The NPPA capped prices of cardiac stents at Rs 29,600 apiece — by up to 85 percent in February, 2017 — following complaints from Third World Network — it specialises in pharma research — that patients paid, in some cases, over 700 times the import price.
The move by NPAA has snowballed into a huge controversy with two major multinational medical devices maker withdrawing its stent from the Indian market where arguments remain high both against and for the decision that many claims were prompted by mandarins of the Prime Minister's Office (PMO).
Sources in Kathmandu confirm that a number of clinics in the city have started offering the specialised services of stent implants, relying heavily on both patients and physicians from India. And now that the cap is firmly in place, some of the middle-rung medical clinics in Nepal have started upgrading their facilities to offer cardiovascular therapy to patients, so have nondescript hospitals close to the Indo-Nepal border, all hoping to en-cash from what could be a big rush from India.
"It was bound to happen. The ban on such stents (in India) is opening up an industry of promise. Unlike gambling at the casinos, there's nothing unethical about it," said Sitaula.
Not everyone is happy about it.
"I am alarmed. I wonder what is it about these specific stents that both the doctors and the patients have to use such contorted route to get them placed? And Nepal is the ideal location," said Sanjay Nagral of Mumbai's Jaslok Hospital, also publisher, Indian Journal of Medical Ethics.
Expectedly, the ban has triggered a raging debate in the Indian medical fraternity over the departure of the two top MNC medical devices makers, Abbott and Medtronic, both withdrawing their state-of-the-art stents from the Indian market. There are chances a third, Boston Scientific, may follow suit. "We have submitted an application for withdrawal of Resolute Onyx under the provisions of Drug Price Control Order," Medtronic said in a statement. Boston Scientific said while its other drug-eluting stents will be available it will soon discontinue its next generation Synergy and Promous stents.
While the NPPA has its arguments in place, those against the cap are now slowly, yet steadily, ganging up to make a presentation through trade bodies like Ficci to none other than Prime Minister Narendra Modi. It was not immediately known whether such a presentation was made to the PMO.
"There are some mindless allegation without enough insight in this stent business and this is a dangerous trait," says Devlina Chakravarty, CEO and executive director of Artimes Hospitals in Gurgaon. She says while the NPPA move is meant to benefit the masses, it would have worked better for India if the government would have made it mandatory for all to have first and second generation stents with a price capping, yet not removing the option of using newer generation stents.
"We are already doing the same for government empanelled patients for many years now. People in this country have a choice to make when deciding what they want to put in their coronary arteries. Some of the high-end stents are easy to negotiate through complex lesions... which will now be difficult to treat with angioplasty," she said in an interview.
VT Shah, interventional cardiologist, who practices in several Mumbai hospitals and annually performs over 1,000 coronary artery procedures, wrote in his note to Ficci and other stakeholders that the cap should not result in the lack of availability of new generation stents in the market. He said 40 percent of Indians are covered by various government schemes under which there is a ceiling on the stent prices.
"But deliverability and implantation result varies from stent to stent. An older generation stent may not give a good result in a complex blockage as compared to a new generation product. We need good products to tackle complex cases," Shah wrote.
The NPPA, it is reliably learnt, is taking on board arguments against the price cap. But it has also told the stakeholders that the decision was based on major outcry on price fluctuations of stents in India.
There were many senior cardiologists who were concerned over the rise in the cases of unnecessary implant of stents, arguing if an independent audit of stent implant cases was done in India, over a third of the elective procedures could turn out to be needless.
In the US and other Western nations, many hospitals and cardiologists have been forced to pay fine ranging into millions of dollars for unnecessary stents. In some cases, even stent companies paid heavy fines to square up charges of paying kickbacks to doctors.
The NPPA, India's drug pricing watchdog, says it's worrying because there is no regulation of hospitals in India, especially in the private sector where a majority of urban Indians seek healthcare. Data collected by NPPA showed a large number of hospitals in India conducting up to 25,000 angioplasties a year. In those hospitals, it was revealed that several cardiologists are too close to stent makers and suppliers for comfort. In the absence of any monitoring or oversight, patients in India have no protection from unnecessary use of a stent. In fact, the NPAA is pushing the Cardiology Society of India to devise a mechanism to audit themselves to avoid any such malpractices.
The NPAA is convinced that hospitals make the highest profit on stents and — therefore — avoid audits to curb inappropriate use. NPAA data says massive margins were being charged in distribution and supply of stents. By the time it was implanted in a patient, the increase from the original cost was often in the range of 1,000-2,000 percent.
And it's not just with the stents. "What's happening with stents is happening with other medical devices which are overpriced," said Malini Aisola, a campaigner with the All India Drug Action Network which pushed NPAA to cap prices of stents.
But NPAA insiders claim the government might just allow expensive stents to stay in the market to checkmate the flight to Nepal. If that happens, it could mean another fight for advocate Birender Sangwan whose 2014 petition in the Delhi High Court seeking price regulation of the life-saving device was — probably — the biggest trigger for the price cap on stents.
"The NPAA has not taken any decision, we will see if that happens. The price cap has helped hundreds of thousands who were fleeced regularly by the hospitals," said Sangwan.
The slugfest between the medics and NPAA is not over yet. Physicians, always the last person standing between life and death can also have the last word if they can convince India's drug pricing watchdog that low-quality stents will eventually force more open heart surgeries.
Everyone is desperate to live, and almost all, are medically illiterate.
Subscribe to Moneycontrol Pro at ₹499 for the first year. Use code PRO499. Limited period offer. *T&C apply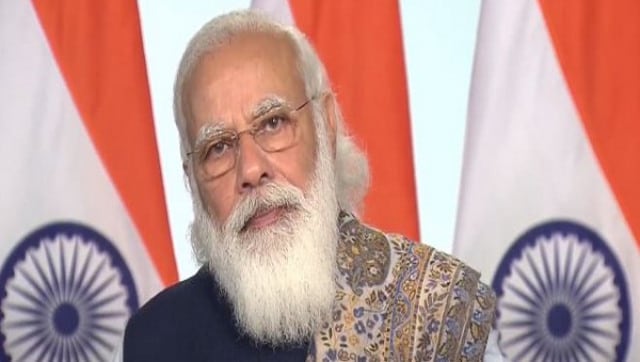 India
The prime minister told the students that with knowledge comes responsibility, and the knowledge attained was not theirs alone but a legacy for future generations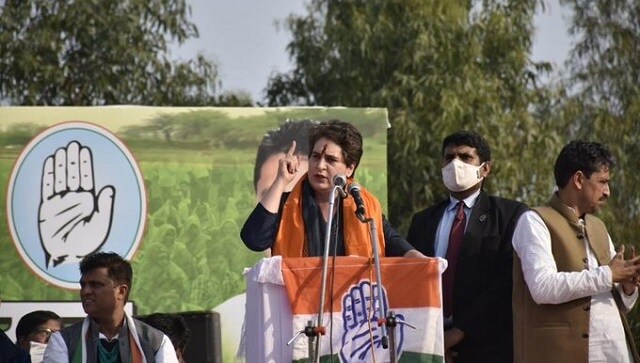 India
Addressing a 'kisan panchayat' in Uttar Pradesh's Bijnore, the Congress leader also claimed that farmers were "ridiculed" in the Parliament and "dubbed as traitors" by ministers
Politics
Sreedharan, who is credited with changing the face of the public transport system in the country, will join the BJP during the party's 'Vijay Yatra' commencing on 21 February from Kasaragod