NEET top scorers conspired with private colleges: From imposters to software hacking, a look at medical exam scam
After the Bihar topper scam, conspicuous irregularities in conducting the National Eligibility Cum Entrance Test (NEET) have emerged.
Examinations in India are no stranger to scams or usage of fraudulent means. After the Bihar topper scam which exposed a nexus of corruption in the state education system, conspicuous irregularities in conducting the National Eligibility Cum Entrance Test (NEET) are constantly emerging. It is an eligibility and entrance test, making it the only test which a student needs to take for admission in a medical college.
In the latest disclosure, Hindustan Times reported that a section of candidates with high scores in NEET conspired with private colleges to block seats till the last minute, allowing the institutes to sell those seats to low-rank holders later on. Private colleges in at least three states – Bihar, Karnataka and Puducherrry – might be been involved in the corrupt practice, commission agents told Hindustan Times. The fradulent means associated with NEET have many similarities with the Madhya Pradesh medical examination scam, better known as the Vyapam scam.
Vyapam-like scam?
The whistleblower in the Vyapam scam, Anand Rai, said that he will move the Delhi High Court for a CBI probe into alleged use of fraudulent means by candidates in NEET for post-graduate medical courses held in November last year. The Hindu quoted Rai as saying, "Share-in software was used to leak the paper."
Rai later demanded cancellation of the admission of all 'fraudsters' who managed to get admitted in the top colleges.
#NEET PG SCAM:Cancel admission of 500fraudsters who managed admissions in Top medical colleges @DelhiPolice @vipinbatra @NBE @digvijaya_28 pic.twitter.com/BLSUDEtU3V

— Dr. Anand Rai (@anandrai177) August 1, 2017
The Delhi Police subsequently filed a chargesheet against Prometric Testings Pvt Ltd, the software company hired to handle NEET 2017. According to News18, Prometric told the Delhi Crime Branch that the software breach was possible and could have helped students connect via internet. In its 20-page chargesheet, the crime branch said that Prometric failed to identify the alleged 'Ammyy Admin' – that was used by the accused to hack the examination software.
The accused persons, along with site-supervisors, engineers and technical staff, managed to provide internet access to students sitting for the examination. A crime branch official told The New Indian Express, "accused took help of local software engineers, old students to hack the software. It is a well planned, well-organised crime. It has been found during the investigation that accused asked students to choose specific centers."
The site-supevisor of the Chandigarh centre used the Ammyy Admin to connect the students with people outside who solved the papers on their behalf.
Imposters writing exam
The Delhi Police suspects the involvement of over 200 people with medical degrees as well as doctors in a test-rigging scam where touts appeared and wrote the exam for aspirants. India Today quoted a police officer as saying, "We have identified some of the fake candidates (degree holders) who used to charge Rs 10 lakh to Rs 15 lakh from touts to crack entrance examinations."
The touts would charge a hefty sum from aspirants and then imposters would take the test and usually crack it, the report added. The touts also have good connections with college officials, who help them slip through biometric examination.
A senior Medical Council of India official also warned students against falling prey to such touts. "Students who get direct admission by paying money to agents or the colleges can be caught easily and we will cancel their admission," Hindustan Times quoted him as saying.
Fake question paper
The alleged kingpin of the racket, Uma Shankar Gupta, duping students in the name of providing NEET question papers was arrested by the Anti-Terrorist Squad of the Rajasthan Police. He ran an education consultancy company and had promised at least 10 students that he would provide them with question papers in lieu of money, according to The Times of India. The ATS team found students' marksheets, computers and several cheques from Gupta's room.
Officials also suspect that he took money from wealthy aspirants and fielded imposters to take the exam in their place.
Medical college aspirant Anitha commits suicide
Nineteen-year-old Anitha, who fought against NEET committed suicide allegedly for not getting admission in a medical college. Anitha, who had scored 1,176 marks out of 1,200 in the plus two exams under the Tamil Nadu state board, was however not able to score high marks in the NEET to secure a medical seat. Former Union minister and PMK leader Anbumani Ramadoss said the state government headed by Chief Minister K Palaniswamy and the Central government should accept responsibility for her death as they had initially assured that Tamil Nadu will get a one-year exemption from NEET.
The scams which have been uncovered following NEET helped the less-deserving students get a seat in top medical colleges while students like Anitha were left to languish. The CBI and Delhi police have arrested two people involved in the hacking scam and claimed to have cracked the case. Even though the police managed to solve this case, new scams related to NEET are cropping up everyday.
With inputs from agencies
Find latest and upcoming tech gadgets online on Tech2 Gadgets. Get technology news, gadgets reviews & ratings. Popular gadgets including laptop, tablet and mobile specifications, features, prices, comparison.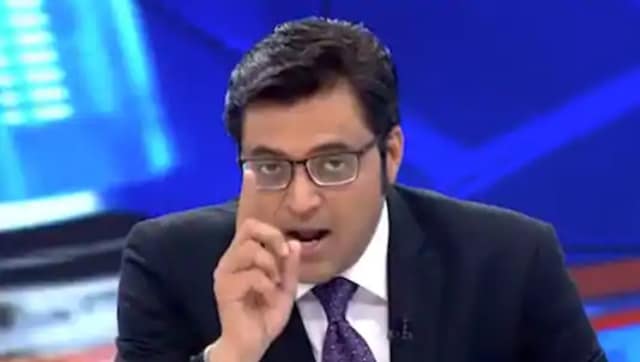 India
The court was hearing an application by Congress MP Tharoor seeking an interim injunction against Arnab Goswami, editor-in-chief of Republic TV, from making defamatory remarks against the Congress leader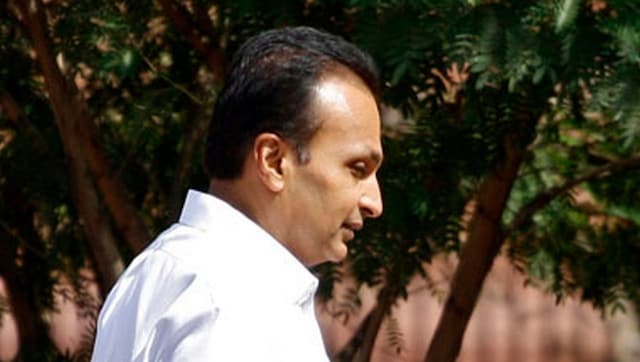 Business
The State Bank of India had moved the apex court to recover Rs 1,200 crore that it had loaned to two firms of the then-chairman of Reliance Communications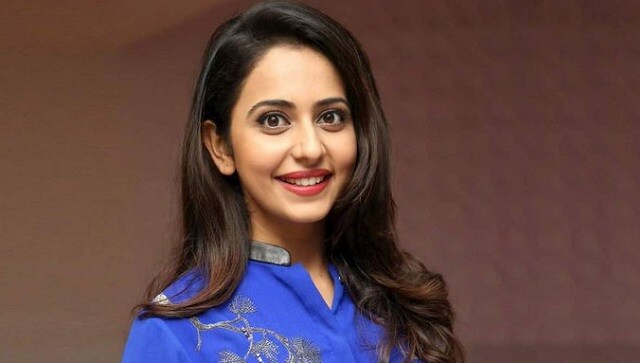 Entertainment
Rakul Preet Singh had approached Delhi High Court alleging media trial over reports that she had been named by Rhea Chakraborty as among those within Bollywood who consume drugs.