Naval cadet Gudeppa Sooraj's suicide note names two senior cadets of INA, Navy orders probe
The details of the suicide note, said to be written by Naval cadet Gudeppa Sooraj who was found dead inside the Indian Naval Academy (INA) in Kannur, Kerala is now being revealed for the first time by his brother Gudeppa Sanoj.
The details of the suicide note, said to be written by Naval cadet Gudeppa Sooraj who was found dead inside the Indian Naval Academy (INA) in Kannur, Kerala is now being revealed for the first time by his brother Gudeppa Sanoj.
Sanoj told Firstpost that Sooraj had named two senior cadets as directly responsible for pushing him to take his life.
Though the suicide note has not been made public, Sanoj alleged that Squadron Cadet Captain Piyush Chowdhary and Divisional Cadet Captain Vishal Pandey are the two whose names had been mentioned by Sooraj before he took his life by jumping from the fifth floor of the Academy.
Sanoj claims he had the chance to read the suicide note which is now in possession of the local police at Payannur who are investigating the case.
Payannur Police has, meanwhile, confirmed to Firstpost the existence of these two names in the note and that an investigation against them is on.
"I am ready to appear before any court, before anyone to say that my brother has named these two people — Piyush Chowdhary and Vishal Pandey — as those who have been harassing him continuously that he had no option but to take his life. It's been eight days since the suicide note has come out. But the police have not done anything. Not even an abetment for suicide has been filed,'' Sanoj told Firstpost from his home at Tirur.
Though the Indian Navy's spokesperson was approached by Firstpost to confirm the names of the two senior cadets, he refrained from commenting on it claiming that an internal investigation ordered by the Southern Naval Command is on parallel to the police probe.
Sooraj's family has meanwhile approached the State Human Rights Commission (SHRC) and the offices of the Prime Minister of India and the chief minister of Kerala demanding justice for their bereaved son.
Ramanna Gudeppa, the father of Sooraj Gudeppa, had been an officer in Indian Navy for 23 years till he retired in December 2016 as Chief Petty Officer (JCO). Today, he is a broken man but the resolve to get to the bottom of the matter is very much alive.
"We will not rest until we know what happened to our son. I have given 32 years of my life for the Indian Navy and this just cannot happen to me. He took his life because of the torture that he faced at the hands of the senior cadets and officers. It is clear from his suicide note. Family will not rest till we get justice,'' Gudeppa told Firstpost.
Twenty-three year-old Sanoj is close to tears when he reminisces about his elder brother. While Sooraj always wanted to be in the services, Sanoj was in the midst of his preparations for civil services examination when the tragedy struck the family.
Here is a first person account of the suicide note that Sanoj had read and as told to this reporter: "My Last Note is how my brother started writing it which was addressed to the family. We were planning to buy a house and he wanted to contribute to it. So he started off with his ATM details and then said that once he dies, the money that the family gets should be used for buying a new house in mother's name. He also said that he is dying because he is unable to take the harassment by the two senior cadets. Both Chowdhary and Pandey's names are clearly mentioned in it. He said that a few officers were using the cadets to harass him. They would just not allow me to study at all and have made my life a hell in the last five months. He also said that he was not weak but they forced him to fail the exams,'' Sanoj told Firstpost.
The note, according to Sanoj, ends with these words, "I wasn't weak, this world is cruel and the Navy is responsible for my death. Jumping from this height is not easy. But I am a brave boy.''
Gudeppa Sooraj passed away in the early hours of 18 May after having jumped from the fifth floor of the Academy.
A History Of Harassment?
Sanoj says that it is not just the suicide note that stands testimony to what his brother underwent inside the Naval Academy. He goes on to talk about the weekend phone calls from Sooraj that always worried his family.
"He used to call and tell (us about) what he had to put up with and our mother used to get so worried. Once instance, he said that those two senior cadets locked him up in a cupboard. Another time, he said, since his power was cut in the room, he had to sit in the toilet and study there at night under the dim light with mosquito coils for company. They will punish me continuously, abuse me and throw my books around, all to ensure that I do not pass the exams, he used to say,'' alleged Sanoj.
Sanoj also said that he told him not to tell their parents all this as it would scare them. He also told his younger brother that if something happens to him, the family should be aware of what he had gone through. "Perhaps, he knew what was coming and he was just preparing us for it,'' said Sanoj.
The family's claims 
In 2010, Sooraj joined the Indian Navy as a sailor at INS Chilka. But didn't want only to be sailor. His ambitions were bigger. In 2014, he cleared the Commission Worthy Examination undertaken by the UPSC and got recommended for a BTech course at the Indian Naval Academy in Ezhimala in Kerala's Kannur district.
He was allegedly caught cheating in the second semester and was thrown out of the academy. Sooraj went to the Chennai bench of the Armed Forces Tribunal and as the family claims revoked his rustication from the Academy and rejoined.
In January 2017, Sooraj returned to the INA and started his course from the scratch. It was his first examination on 17 May and Sooraj was once again reported for cheating by the invigilators.
On the same evening, the young cadet allegedly committed suicide. Though he was rushed to the Naval hospital first and then to the Pariyaram Medical College, he breathed his last at 2.30 am on 18 May.
The family claims that Sooraj was the victim of a section of the officers' deep-rooted grouse against him for having returned with an order of the tribunal to retake him into the academy?
Or as the family also says, is there a culture among at least a few officers inside the academy who could not stand the very sight of a sailor in an officer's uniform in their midst, especially when it is someone who has fought and won a case against you?
There are plenty of such questions that need answers. But more than a week has passed and neither the state police nor the internal investigation undertaken by the Navy has broken any ice. Sanoj says the family has lost hope in the way the police is conducting the investigation.
"They have a suicide note which clearly names people. Why have they not done anything till now? Apart from one or two visits to the Naval Academy, they have not done anything. Why is a case not filed for abetment of suicide? We have no option but to go to the Human Rights Commission,'' added Sanoj.
The Navy's Stand
Though no senior officer of the Indian Navy was ready to come forth with a comment on the issue, the Public Relations Officer (PRO), Lieutenant Commander, RG Ajith told this reporter that the Southern Naval Command has ordered a complete inquiry into the incident and the board of investigation has commenced its job.
Ajith goes on to say that there has been an effort to project this as a sailor versus officer issue which is completely baseless because there are many cadets who have graduated from the sailor's entry to the officers' entry and a number of officers posted at the INA are from such entry.
"We are a military force where there is a lot of bonding between our men and the superiors. Just to say that since this cadet has come from a sailor's entry we would look at him as an alien is completely baseless and it really hits at the ethos of the military establishment of this country,'' Ajith told Firstpost.
While the Navy is not ready to jump into conclusions that Sooraj might have taken his life out of shame for being caught cheating, the spokesperson minced no words when he said that Sooraj was indeed caught cheating a second time on 17 May.
"It was not even a Navy invigilator who caught him this time round. It was a civilian, one of the professors who was overseeing the examination and we reported the matter immediately,'' added Ajith.
Ajith goes on to say that while in 2014 too there was no doubt that Sooraj had cheated which became the reason for him to be thrown out, the tribunal had never given him a clean chit even though the academy was asked to take him back.
The PRO says that in the verdict, the tribunal had "agreed to the fact that he had committed malpractice beyond doubt but considering his age and that otherwise he had a good record, the tribunal was of the opinion that he should be given a chance to reform.''
Though Firstpost could not independently verify this claim, this is something which the family and Sooraj's advocate refutes. "If the tribunal is convinced that he had committed a malpractice will it ask for his reinstatement? Here the tribunal was convinced that the Navy had not followed the correct procedures while indicting Sooraj. He was coerced into giving in writing that he had cheated. The boy was not even given a chance to explain his case and the tribunal was convinced of this anomaly,'' Advocate Sathyanathan VK, who fought the case for Sooraj at the tribunal told Firstpost from Kochi.
The Navy, however, remained tight-lipped about the suicide note and its contents. It also said that though it was aware that a note was recovered from Sooraj, that no officer at the Academy had access to it as it remained with the police.
Find latest and upcoming tech gadgets online on Tech2 Gadgets. Get technology news, gadgets reviews & ratings. Popular gadgets including laptop, tablet and mobile specifications, features, prices, comparison.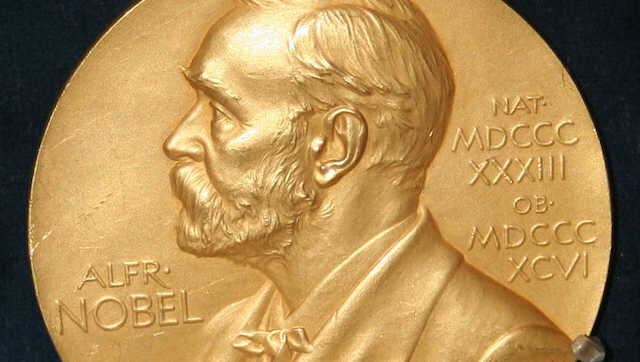 World
The Nobel Prize and Prize in Economic Sciences have been awarded to women 57 times between 1901 and 2020. Only one woman, Marie Curie, has been honoured twice, with the 1903 Nobel Prize in physics and the 1911 Nobel Prize in chemistry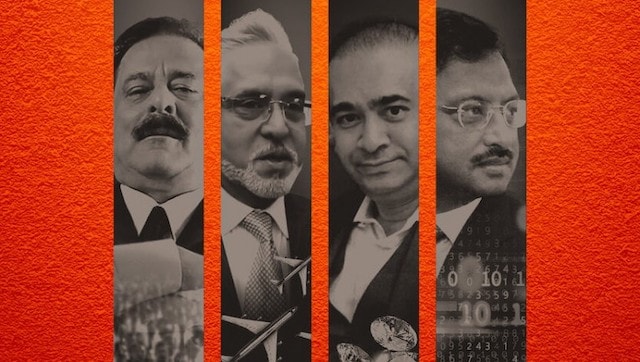 Entertainment
There's some smart storytelling on display in Bad Boy Billionaires: India; if only the stories themselves reached for our gut, perhaps in the way Netflix's own show Dirty Money often did.
India
The Delhi government has announced emergency measures from 15 October and set up a war room to monitor stubble burning and the resultant deterioration in air quality